Album reviews: The Bluebells | Withered Hand | The Orb | Michael Hamilton
The Bluebells roll back the years with their first album in over two decades, writes Fiona Shepherd
The Bluebells: The Bluebells in the 21st Century (Last Night From Glasgow) ***
Withered Hand: How to Love (Reveal Records) ****
The Orb: Prism (Cooking Vinyl) ****
Michael Hamilton: A Language Forever (Monotreme) ****
The Sound of Young Scotland has reached retirement age with plans to live it up. First, Altered Images broke a 40-year recording silence with the pop spangle of Mascara Streakz and now the first album in over two decades from Young At Heart hitmakers The Bluebells opens with a skiffly immediacy, a squall of harmonica, the scrape of fiddle and embedded pop harmonies – it transpires that The Bluebells in the 21st Century will be operating much as they did in the 20th, stripping the years away with the warm, melodious guitar and Glasgow soul of Gone Tomorrow.
The many moods of The Bluebells on display here include the melancholy melodrama of The Boy Who Slipped Away, the happy/sad pendulum swing of Beautiful Mess, the gritty, bluesy lamentation of Blue Train and the more raucous nostalgia of Anyone Could Be A Buzzcock, paying tribute to the accessibility of punk and, in particular, the Manchester band who particularly struck a chord with aspiring musicians in Glasgow. It was their tunes, you see… though this homage is more shouty celebration with some rock'n'roll riffing.
Ballad of the Bells is more explicitly autobiographical, celebrating their youthful ambition. "Time will tell how far we'll go," sings frontman Ken McCluskey. All the way to the toppermost of the poppermost as it turned out.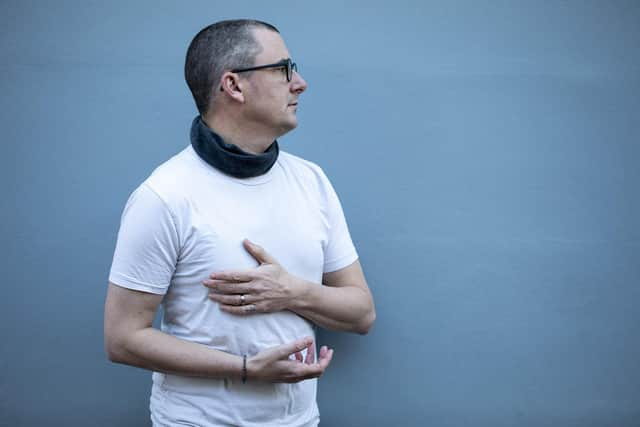 Patience is rewarded elsewhere with another long-awaited new album landing from one of Scotland's best songwriters, Dan Willson aka Withered Hand. In the nine years since the release of previous album New Gods, the Edinburgh-based bandleader has wrangled with his mental health issues, distilling his emotions beautifully into this nine-song gem of a comeback.
In contrast to his scratchier earlier work, How To Love resonates with a yearning Celtic soul expressed and embellished through full band arrangements for brass, strings and his own WH Salvation choir, plus backing vocals from talented supporters Kathryn Williams and King Creosote, pivoting from the chunky pop/rock of Feelings to the yearning yet soaring Crippled Love and warm desolation of the title track, which exerts a Ryan Adams-style emotional pull. Serenity Prayer, meanwhile, presents as a Neil Young-like country soul devotional and Still Quiet Voice is infused with a Seventies prog pop edge. Good medicine all round.
Electronica voyagers The Orb take the scenic route on their latest album, Prism. The title track is all beatific ambience as expected but Alex Paterson and Michael Rendall flip their usual glacially paced script to produce what might even be described as (relative) bangers, such as the galactic disco of why can you be in two places at once when you can't be anywhere at all and the hectic drum'n'bass vocal track living in recycled times.
Only one number clocks in at under five minutes so there is plenty time for H.O.M.E. high orbs mini earths to move on from the keening violin, glitchy fuzz and spoken word of its first half to its cosmic house conclusion. The spacey reggae romance of A Ghetto Love Story and the strong dub infusion to psych techno track Dragon of the Ocean add further colour but the catchy highlight is joyous disco house centrepiece Tiger.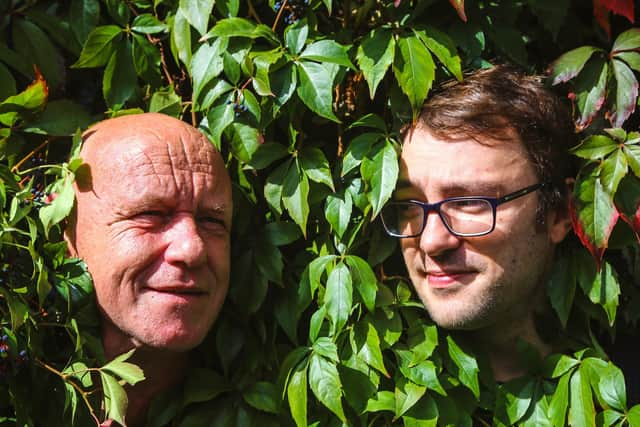 Glasgow-based composer Michael Hamilton brings his work on video games, film soundtracks and as a techno producer and bassist with proggy alt.rockers Midas Fall to bear on his own album of glistening electronica compositions, using foley techniques to create sound effects on In Spite of Everything and evoking the filmic house music of Goldie on elegant piano piece The Looks of a Memory. A Language Forever glides from airy drum'n'bass to brooding synth drones to heavy percussion and curt funk bass, while four bonus remixes only slightly pimp up the originals.
Skalkottas: Violin Concerto; Concerto for Violin, Viola and Wind Band (BIS) ****
The music of Greek-born Nikos Skalkottas rarely gets an airing these days. Yet as a pupil of Schoenberg, whose influence he not only mastered but imbued with quirky personalisation, he was once regarded by the arbiters of 20th century European avant-garde taste as one to watch. Martyn Brabbins and the London Philharmonic Orchestra are to be congratulated on reassessing his relevance. They include two works from the 1930s on this recording, the Violin Concerto and the Concerto for Violin, Viola and Wind Orchestra. Soloist George Zacharias makes a vital case for the former, emphasising the smouldering warmth – more reminiscent of Berg perhaps – that overrides its otherwise Schoenberg-inspired angularity. The multiple concerto, where Zacharias is joined by violist Alexandros Koustas, is punchier, more pungent, thanks to its neo-classical playfulness, bitter humour and the tangy allure of the wind band colourings. If ever there was a case for reinvestigating Skalkottas this is it. Ken Walton
Bobo Stenson Trio: Sphere (ECM) ****
Unhurried, meditative deliberations are a hallmark of Swedish pianist Bobo Stenson's approach, well matched with his longstanding trio associates Anders Jormin on bass and drummer Jon Fält. The album's vibe is set by the hymn-like limpidity of Stenson's composition You Shall Plant a Tree, two versions of which bookend the album. Unquestioned Answer is Jormin's neatly titled response to Charles Ives's The Unanswered Question, with incantatory taps and chimes, sighs and mutterings from percussion and bass as Stenson fingers out delicately tentative signals. Spring, by Sven-Erik Bäck, creates a similarly spectral soundscape, while bass and drums usher along another Jormin composition, Kingdom of Coldness, in a lyrical stroll after a stalking bowed bass ostinato. The Red Flower, too, is a warm, melodically ranging excursion. Communion Psalm returns to Stenson's near-ecclesiastical, gently baroque approach, while fluting bass harmonics introduce a crystalline exploration of Sibelius's Valsette Op.40 No.1. Jim Gilchrist