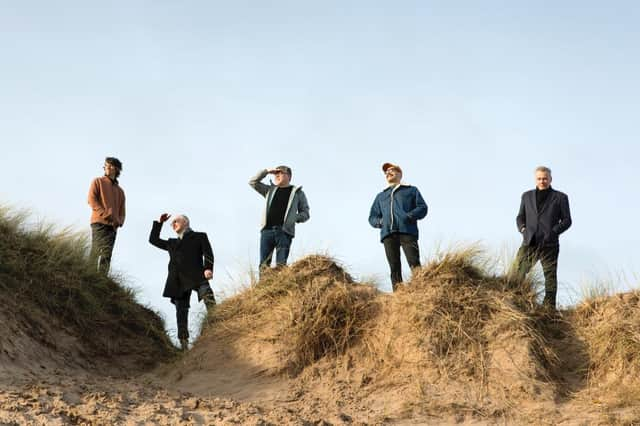 Teenage Fanclub: Endless Arcade (PeMa) ****
Marianne Faithfull with Warren Ellis: She Walks In Beauty (BMG) ****
Adrian Crowley: The Watchful Eye of the Stars (Chemikal Underground) ****
Maintaining an artistic democracy is hard but rewarding work. Across three decades, Teenage Fanclub established a comfortable creative rhythm, built on the contrasting but complementary styles of three songwriters, who would each contribute four songs per album. The years passed in egalitarian contentment as their non-teenage fanclub went grey around the temples with them.
But their tenth album is the first since the departure of one of their melodic axes, bassist Gerry Love. The Fanclub have regrouped with longtime member Dave McGowan moving over to bass and erstwhile Gorky's Zygotic Mynci frontman Euros Childs on keyboards. Although Childs is a prolific and imaginative writer himself, for now Norman Blake and Raymond McGinley share out the songwriting spoils.
Blake's contributions make explicit reference to a turbulent internal life. "With a troubled mind, I am in decline" he laments on Byrdsian album highlight The Sun Won't Shine On Me, while the dislocated mood persists on Back in the Day, an expression of uncertainty which predates lockdown but could have been penned for these times.
Living With You offers further mild expression of a deeper emotional malaise as he reckons "it's gonna take a minor miracle" to salvage a cherished relationship. The aching verses of Home give way to the uncomplicated chorus hookline of "I sometimes wonder if I'll never be home again" with further melodic support from McGinley's acid guitar solo which unspools languidly across the second half of the song.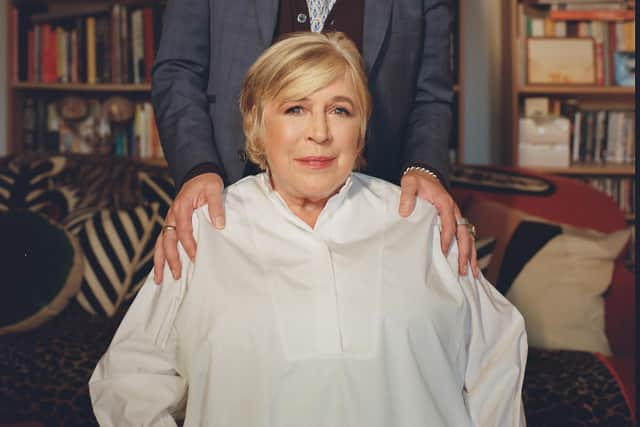 The subtle influence of the shift in line-up suffuses the hazy garage pop of Warm Embrace with its punchier time signature and nifty, skittering drums, while there is even a hint of rhythm'n'blues piano on the relatively upbeat I'm More Inclined.
McGinley's gently paced numbers are not so immediately arresting but more broadly ruminative in scope, from the philosophical title track to the elegant drift of In Our Dreams and Silent Song, while the soft handclaps, grungey guitars and chugging motorik rhythm are a soothing counterpoint to the blunt message of Everything is Falling Apart.
In a familiar rite of passage, Marianne Faithfull was first introduced to the Romantic poetry of Keats, Shelley and Byron as a wide-eyed teenager and their classic canon has resonated with her down the eventful decades – she describes the latter as "the Regency Keith Richards" and beautifully manifests her connection to their timeless lyricism on a new album of tough/tender recitations, recorded before and after a bout of Covid which hospitalised her for three weeks.
There is both actorly gravitas and poignant vulnerability to her weathered tone as she brings her life experience to bear on Keats' Ode to a Nightingale (by her own admission, Faithfull knows a thing or two about intoxication), while her yearning inquiry "where are the songs of spring?" on Ode to Autumn chimes with the nostalgic sentiment of her debut hit As Tears Go By.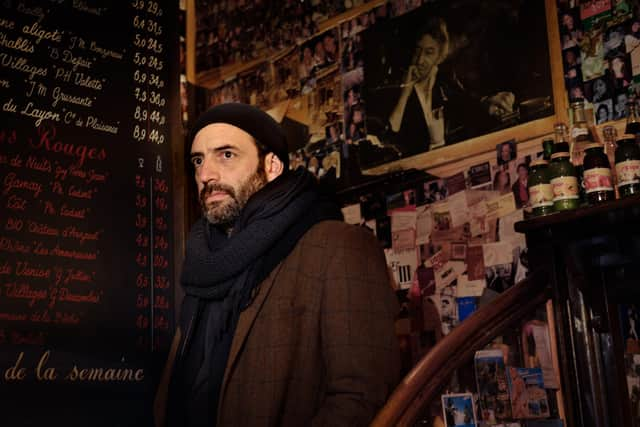 Shelley's fleeting To the Moon is so good Faithfull recites it twice, the second time as if beaming back to earth from the lunar surface – just one sonic trick in the melancholic accompaniment created for her by Bad Seed Warren Ellis, who is joined at points by his buddy Nick Cave on piano, with additional moody shimmer generated by ambient maestro Brian Eno.
Adrian Crowley puts his natural born storytelling talents to absorbing use on his ninth album, whether using his soothing baritone against the sighing strings and gentle propulsive patter of drums on Northbound Stowaway, his equally soft and engaging higher register, deployed to haunting effect on I Still See You Among Strangers, or his deadpan Bill Callahan timbre, accompanied by deep brass tones and beseeching backing vocals on Underwater Song.
Isolation Songbook (Delphian) ****
This is a lovely idea. Mezzo soprano Helen Charlston and baritone Michael Craddock were due to get married last April. The realisation that lockdown would put paid to their plans led to Helen penning a poem to Michael and asking composer Owain Park to set it to music. Not only is the result of that the opening track here, featuring both singers and accompanist Alexander Soares, but he's the first of 15 composers ultimately commissioned for this Isolation Songbook. Park's opener, 18th April, is beautifully hypnotic, Brittenesque. Styles vary from Kerensa Briggs' conversational Melancholy (and Buttercream), the germ-like staccato fragmentations of Nathan James Dearden's the way we go, and Richard Barnard's luminous settings of poetic tweets by Ian McMillan, to such aphoristic comedy as Concerning Cows by Matthew JC Ward and Gerda Blok-Wilson's cartoonesque I'm Nobody. It's great to see such positive creative energy arising out of adversity. Ken Walton
Sarah-Jane Summers & Juhani Silvola: The Smoky Smirr o' Rain (Eighth Nerve Audio) *****
The Norwegian-based Scots-Finnish duo of Highland fiddler Sarah-Jane Summers and guitarist Juhani Silvola continue to draw on the elements as well as tradition for inspiration in this frequently gorgeous album. The opening track sets the bar high as Silvola switches to piano, holding time in suspension as Summers's fiddle gives eloquent voice to the ancient Gaelic tune, Dàn Fhraoich. A similar depth of feeling informs other Gaelic airs, while Summers brings suitable sweep to Silvola's spacious composition Across the Firmament. Borrowed Days, inspired by the old Scots folk calendar, exudes spring busyness – or should that be busy springiness? – interrupted by an eruption of bowed bird song, and there's a gleefully skittering set of Finnish polskas. The softly strolling jig of the title sweetly evokes the "still an' saft an' silent" magic of the George Campbell Hay poem it's named after. Jim Gilchrist
A message from the Editor:
Thank you for reading this article. We're more reliant on your support than ever as the shift in consumer habits brought about by coronavirus impacts our advertisers.