Album reviews: Teenage Fanclub | Corinne Bailey Rae | Rachel Sermanni | The Handsome Family
Teenage Fanclub are back and doing what they do best: expressing everyday troubles with a melodic poetry, writes Fiona Shepherd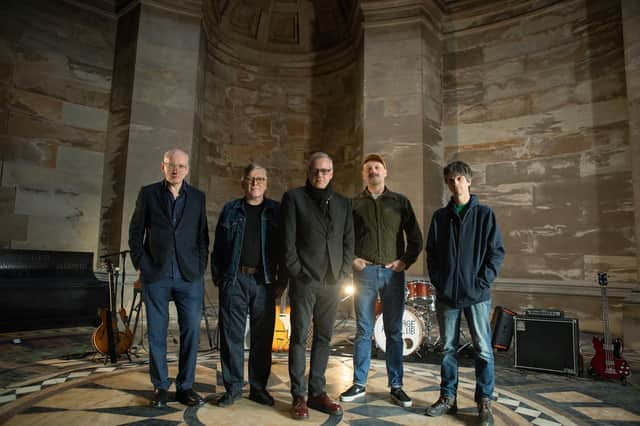 Teenage Fanclub: Nothing Lasts Forever (PeMa) ***
Corinne Bailey Rae: Black Rainbows (Thirty Tigers) ****
Rachel Sermanni: Dreamer Awake (Navigator Records) ****
The Handsome Family: Hollow (Loose) ****
There is comfort in a new Teenage Fanclub album – not very rock'n'roll but then they aren't a terribly rock'n'roll outfit. With typical modesty, co-frontman Norman Blake describes the band as "normal people". But these normal people can capture and express everyday troubles with a melodic poetry.
Their 11th album was recorded in the legendary Rockfield Studios – where Howdy! took shape in the late Nineties – with a more collegiate approach, involving drummer Francis Macdonald, bassist Dave McGowan and keyboard player Euros Childs in the arrangement of Blake and Raymond McGinley's songs.
Nothing Lasts Forever opens with two of the strongest tracks. Foreign Land begins with a touch of feedback before settling pleasingly into a bright, breezy, pacey strum with gentle but supremely effective harmonies, some psych guitar wrangling, tasty Hammond organ and lyrics pointing forward, while Tired Of Being Alone is a low-key but exquisite iteration of their signature mellow melancholy.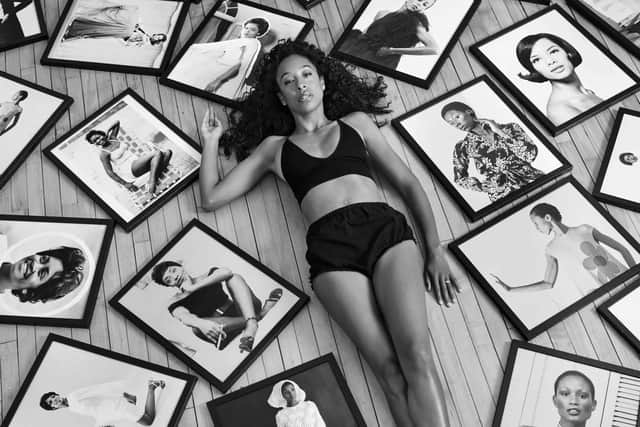 Blake and McGinley wrote separately and coincidentally about light, although neither the plodding piano ballad I Left a Light On, about holding a flame for a relationship, nor See the Light, a rather throwaway tune gussied up with some twinkling keyboards and saxophone, are particularly illuminating.
It's Alright, however, is more than alright, Self Sedation is, ironically, one of the jauntier numbers – more Beatles than Byrds – and Falling Into The Sun combines a cosmic synth intro, caressing harmonies and some distorted choral vocals into a gently philosophical whole.
We're a long way from the easy listening of Put Your Records On on Corinne Bailey Rae's startling, eclectic fourth album. Black Rainbows was inspired by the artefacts and related stories Rae encountered in the Stony Island Arts Bank, an archive of black history and art in Chicago, and opens in overview with the soul jazz summoning of A Spell, A Prayer.
She mines both her jazz and indie backgrounds across the album from the dissonant jazz funk instrumental title track to the raging punk scream, fuzz guitar and pounding drums of Erasure. Current single New York Transit Queen is a fingerclicking bubblegum punk blast; in contrast, the bare but soaring jazz ballad Peach Velvet Sky was inspired by the story of Harriet Jacobs who hid away for seven years to escape her slavemasters. Arresting stuff, and Rae is only getting started with this multi-media project.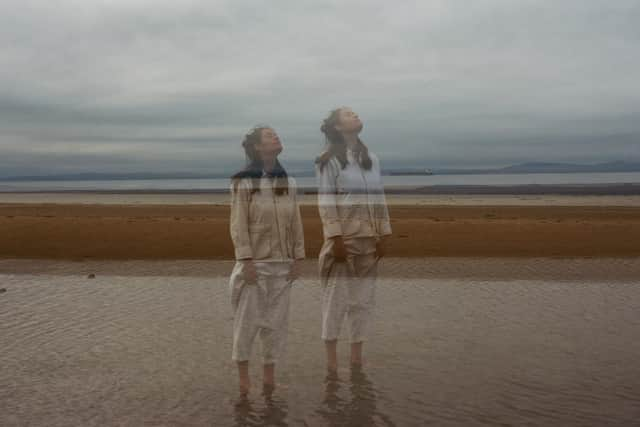 Rachel Sermanni also tackles the Big Stuff – birth, separation, grief, growing up – on her fourth studio album but from a quieter, more personal perspective. Dreamer Awake develops her less-is-more folk songwriting in the company of a band of jazz improvisers, who lend a heady psychedelic folk feel to the title track and provide percussive backing and sonorous piano to Liminal, a stealthy southern gothic ballad about escaping a repressive force.
Elsewhere, she harnesses sleep terrors to mourn a friend who died by suicide, exercises her soft power on In Her Place, wrangles with the vagaries of creativity on Killer Line ("give me a minute, it'll come back") and hymns her therapist on the warm country folk of Jacob.
The Handsome Family, aka spousal duo Brett and Rennie Sparks, are masters of atmospheric Americana with a side order of lyrics inspired by creatures great and small. They make no great departure on their 11th album, delivering the beastly waltz Skunks. This droll ode to exterminators is a fine example of a Handsome Family creature feature but they also turn a beady eye to humanity and society. The shimmering western gothic fable Two Black Shoes paints a vivid picture of a grey reality, while The Oldest Water is a front porch yarn about a subterranean sea, the crickets chirrup below Strawberry Moon, while Good Night is a far from soothing valediction to the latest dispatch from this creepy and kooky couple.
Mahler: Symphony No 1 (Pentatone) ****
There's something uniquely stimulating about the Bohemian orchestral sound – a tempered opulence sweetened by easygoing folkish charm – which makes this Mahler First Symphony by the Czech Philharmonic under Semyon Bychkov, the latest in its unfolding complete Mahler cycle, a distinctive pleasure. It's not the most emotive of interpretations, Bychkov more inclined to let the intrinsic "wildness" of the music – Mahler's propensity to flit erratically between mood and gesture – make its own case. Thus a gently teasing scherzo, where nimble precision is subtly undermined by characterful asides; a slow movement cocktail of lugubrious double bass solo (a minor-version Frère Jacques) to klezmer and street bands championed by taut cohesion; and outer movements whose explosiveness, while carefully engineered, is purposefully gripping. Recorded within the crisp resonance of the orchestra's Prague home – the Dvorak Hall in the Rudolfinum – everything fits neatly into place. The sound is genuine, the understatement surprisingly powerful. Ken Walton
Calum Stewart: True North (Own Label) ****
Brittany-based Speysider Calum Stewart has become a go-to player of Irish pipes for film scores and orchestral performance. Here, however, he taps into his Scottish heritage to showcase his prowess on the instrument and on flute, accompanied deftly by just double-bassist Yann Le Bozec and cittern player Sylvain Quéré. The title track is a beguiling homage to his native turf, but with the very Irish voice of the uilleann pipes given full scope, chanter keening, regulators sounding harmonies. Two other compositions celebrate places which are special to him – Schottishe Kerlou, a catchy melody dedicated to a Breton hamlet, and an eloquent slow reel, Cille Chuimein, the Gaelic name for Fort Augustus. Some Highland pipe standards are reinvented intriguingly on the Irish instrument, with the spirited strathspey Rothiemurchus Rant given snappy accompaniment by Quéré before bringing fresh energy to an old favourite, the reel Miss Lucy Campbell. Jim Gilchrist