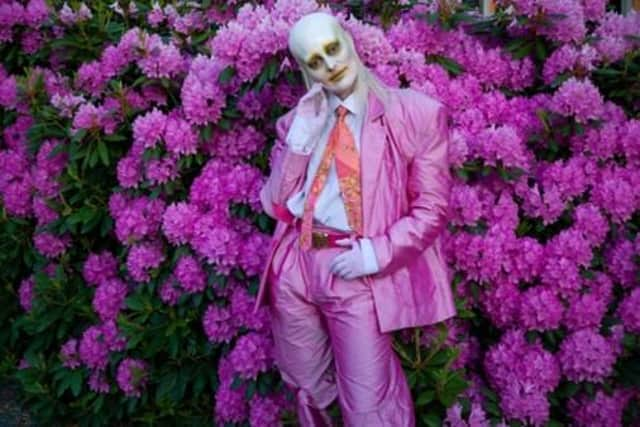 Steve Mason: Brothers & Sisters (Double Six) ****
Fever Ray: Radical Romantics (Rabid Records) ****
Gina Birch: I Play My Bass Loud (Third Man Records) ****
Former Beta Band frontman Steve Mason has always had plenty of interest to say in his 25 years as a cherished if undersung musician. His solo career has been bold musically and outspoken lyrically and his fifth solo album, Brothers & Sisters, is no exception.
The title suggests the start of a testifying sermon or a rallying speech, but Brothers & Sisters is more of a creative statement. Like many artists, Mason is not best pleased with Brexit but has chosen to channel his anger at prevailing anti-immigration sentiment and policy into a potent and arguably more persuasive musical celebration of British multiculturalism, in particular his love of Indian and Pakistani music, in the company of Pakistani singer Javed Bahir and santoor player Kaviraj Singh. For Mason, this is personal, as he has a spousal connection to Kashmir.
The album opens with the big synth chords and portentous drumbeat of Mars Man, before folding in Indian rhythms and Mason's distinctive mellow mantra vocals. Bahir's soulful exhortations and Singh's dulcimer chimes colour a number of tracks, including No More's insistent contention that "this is the people speaking – we are not the same" and Brixton Fish Fry's thoughtful electro mantra "I don't know who we are".
Mason has also assembled a mini gospel choir, adding spiritual succour to All Over Again's plaintive prayer of personal thanksgiving: "you were there to pull me through when all around was breaking". Travelling Hard varies the tone with its northern soul bassline, handclaps and soulful piano, embellished with the shimmer of santoor, while the rootsy, blues-inflected Upon My Soul is a more strident artistic call to arms as he surveys there are "no poets in the trenches." We can think of at least one…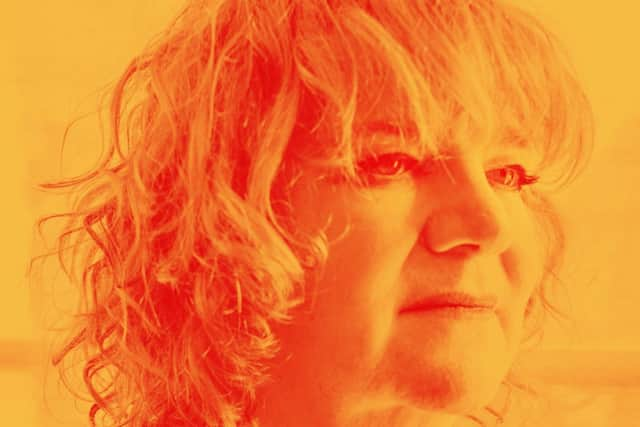 The fascinating Karin Dreijer, one half of sibling duo The Knife, returns in their solo incarnation as Fever Ray – though brother Olof is along for the ride on a suite of tracks which kicks off their first album since 2017. In that time, Christine and the Queens have stepped in to occupy similar territory but Fever Ray is a more left-field proposition, making only some concessions to pop music in the pursuit of edgy, experimental electronica and a striking visual language.
This time round, they want to write about love, but it's a curveball kind of expression. Their version of falling in love is a synth punk-flavoured number called Carbon Dioxide, decorated with urgent strings and strident vocals.
New Utensils is a bassy blast of analogue synths and flinty percussive sounds, Kandy a heavily synthesized, reggaeton-flavoured wiggle. The Bjork-like collage Looking For A Ghost employs Dreijir's signature pitchshifted vocals, from a high, reedy keen to a sinister drawl, while North is a softer, yearning electro torch song. Trent Reznor and Atticus Ross, fellow travellers in sound, pop in on production but it's Dreijir's weird and warped world they're playing in.
Gina Birch has been there and done that as singer/bassist of post-punk trailblazers The Raincoats, a band who made an influential virtue of their rudimentary playing skills. More than 40 years on, Birch is still all about the vibe. I Play My Bass Loud is a suitable statement of intent, co-produced by fellow bassist Youth and best turned up loud to feel the dub reverberations of righteous rocker Pussy Riot or the melodic prowl of Digging Down.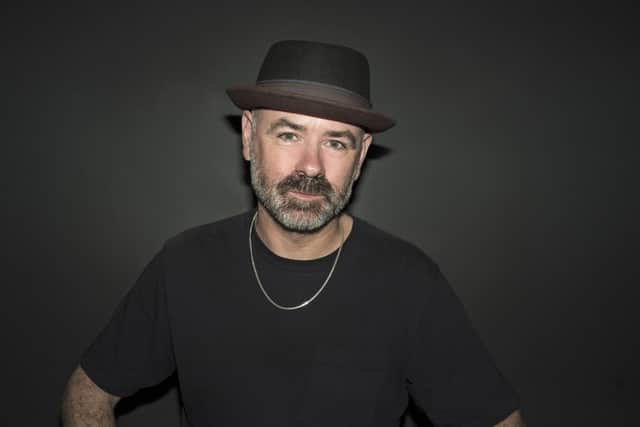 Birch speaks the language of bass but also of feminism – I Am Rage has Sixties girl group attitude with bells on, while I Will Never Wear Stilettos ("my feet are ecstatic in Doc Martens") is her playful proclamation on rock'n'roll footwear which deserves to resonate across the land.
Rachmaninov: Vespers - All-Night Vigil (Delphian) *****
Rachmaninov composed his richly ruminative a cappella music for the Russian Orthodox Church's all-night vigil in only two weeks. The accepted style was already ingrained in his psyche, having consumed its luminous chant-based religiosity, even recreating it on the piano as a young boy. Its practical strictures, far from confining his later imagination, released in the older composer a contained inner warmth that the Choir of King's College London lovingly capture here, under director Joseph Fort. For a British choir, they do amazing justice to the Russian-isms of the setting, its homogenous viscosity, blood-curdling subterranean bass lines, and especially the iconic allusions to bells that are a permeating undercurrent throughout the score. Fort garners glowing consistency and soulfulness from his singers, the soloists emerging and receding over the choir with organic intensity. Powerful music delivered with compelling self-belief. Ken Walton
Helena Kay's Kim Trio: Golden Sands (Sulis Records) ****
This is actually a quartet album, with the warm-toned, lithe assurance of award-winning saxophonist Helena Kay in the established trio with bassist Calum Gourlay and drummer David Ingamells bolstered impeccably by pianist Peter Johnstone. Kay's compositions reflect places and influences on the New York and London scenes (not to mention their Scottish childhoods) which shaped their playing. The opening Amor y Amargo – an East Village cocktail bar – slopes along easefully, while the nervy vibrancy of Xian Impressions credits a London noodle joint. Da Dratsie (Shetlandic for an otter) is appropriately agile, including a melodic solo from Gourlay, the vivacious Tuesday Club sees brisk sax and drum duetting, while the balladic 20/20 sees some fondly lingering sax phrasing. There's affection, too, in the title track, with rangy piano forays, while the brief but richly textured Carla provides a beguiling cameo within the fine flow of this album. Jim Gilchrist