Album reviews: Steve Earle | Jason Isbell | Badly Drawn Boy | The Isolation Sessions
Steve Earle pays tribute to blue collar America with passion and gnarly bluegrass, while Badly Drawn Boy makes a welcome return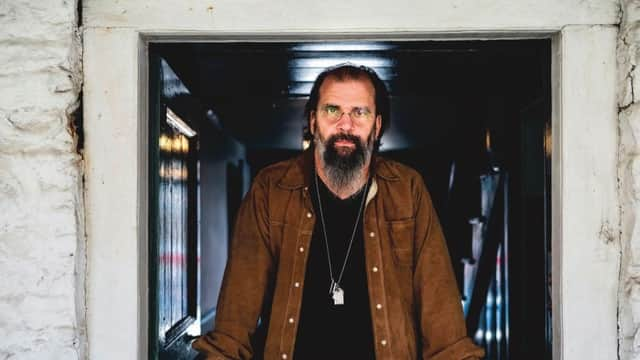 Steve Earle & the Dukes: Ghosts of West Virginia​ (​New West Records​) ****​
Jason Isbell and The 400 Unit: Reunions​ (​Thirty Tigers​) ***
Badly Drawn Boy: Banana Skin Shoes​ (​AWAL​) ***​
Various: The Isolation Sessions​ (​Last Night from Glasgow​) ***​
The Upper Big Branch coal mine explosion of 2010 is the most deadly US mining disaster of recent years, killing 29 of the 31 miners on site at the time. Steve Earle's latest album, recorded with his trusty band the Dukes and mixed in mono for raw immediacy, is his gnarled bluegrass tribute to the men, the community and the culture – a broadly Trump-supporting constituency at odds with Earle's staunchly left-leaning politics, which he is seeking to understand.
The ten economical songs on Ghosts of West Virginia were written for Jessica Blank and Erik Jensen's verbatim theatre piece Coal Country, in which Earle appears like a hirsute one-man Greek chorus. But The Dukes make their presence felt on opening a capella blues call-and-response number Heaven Ain't Goin' Nowhere, espousing the can't-take-it-with-you attitude of those who have no choice but to live in the moment.
Earle then reflects on the simple compass points of Union, God and Country and represents the unity, focus and repetition of the manual grind on the worksong Devil Put the Coal in the Ground before unleashing the visceral, brooding It's About Blood, with its grim catalogue of the dead. Eleanor Whitmore provides some fragrant, healing balm as the voice of the women on the widow's lament If I Could See Your Face and there is some light relief in the rockabilly chronicle Fastest Man Alive.
Jason Isbell is cut from similar cloth to Earle. Backed by his band, the 400 Unit, this former Drive-By Trucker has found great solo success and acclaim for the no-fuss relatability of his musical portraiture. Latest album, Reunions, is another confident collection of rootsy rockers and country ballads, touched by the influence of Springsteen on the 80s AOR of Running With Our Eyes Closed and the dark poetry of John Prine on River, where a criminal counts the cost of his crimes over a combo of bluegrass fiddle and southern soul organ. Isbell also tackles his personal demons on It Gets Easier("but it never gets easy"), about the challenges of staying on the wagon.
Damon Gough, better known as Badly Drawn Boy, returns with his first album in a decade. From the Philly funk-influenced title track onwards, Banana Skin Shoes is a slicker pop production than the shambling indie of old, recalling the smooth, politicised pop campaigners of the aspirational 80s on Is This A Dream? and even directly referencing MOR titans Chicago on I Need Someone to Trust.
Jubilant brass and bendy bass complement the breezy bounce of I'm Not Sure What It Is, there is playful diversity in the plasticky bossa nova of You and Me Against the World and tender reverie of Note to Self, while Tony Wilson Said is a likeable tribute to the antics of the late Manchester mogul.
The folks behind not-for-profit subscription label Last Night from Glasgow have hit on a smart model to build a community, foster a sense of investment and release a healthy stream of new music. Now their considerable roster, which ranges from recent Scotsman Sessions contributor Carla J Easton to up-and-coming Falkirk four-piece Vulture Party, have covered each other's songs for The Isolation Sessions, a double album of homegrown delights, raising money for Glasgow venues and record shops impacted by the Covid-19 crisis.
Like attracts like as Bis and Slime City swap songs – Kandy Pop and Dial Up Internet – to inject perky, punky life to an otherwise mellow enterprise, ranging from Mt Doubt's meditative croon of Sister John's Nothing Else to Close Lobsters' moody motorik rendering of Cloth's Curiosity Door.
Sleeper's Prayer: Choral Music from North America​ (​Delphian​) ****​
If Sleeper's Prayer tells us anything about choral music from North America – at least its representation here – it is that the sweet taste of traditionalism has a prominent place amidst a gently tempered modernism. It's what makes these glowing performances by the Choir of Merton College Oxford, supported by various instrumental accompaniments, so comforting. Nico Muhly's music features prominently, a particular highlight being his A Hymn on the Nativity, its golden choral textures offset by beguiling harmonic diversions and lightly sensitive organ writing. Tracks by the younger David Lang are equally distinctive, translating minimalism techniques to an ecclesiastical setting, his "sleeper's prayer" segueing into Philip Glass's Satyagraha. Most exciting, though, is Abbie Betinis' iridescent Cedit, hyems for choir and solo flute, imaginatively coloured and strikingly performed.​ ​Ken Walton
Kirsty Merryn: Our Bright Night​ (​www.kirstymerrin.com​) ****​
Singer-songwriter Kirsty Merryn follows through her well-received debut album, She and I, with a haunting invocation of a night's events and imaginings, current, future or historic. Accompanying herself on piano, she spins a bittersweet eventide spell, the opening Twilight giving way to the traditional Banks of Sweet Primroses as it unspools over piano and fiddle interjections from Phil Beer. Between Twilight and the piano chords of Dawn, Merryn's singing shifts between incantation and regret, as in the title song which laments the shutting down of sanctuaries. Elsewhere, Mary offers up-beat romance, but in an environmentally bleak future, while in Constantine, "a love song to a beach in Cornwall," she duets with producer-guitarist Alex Alex. Little Fox is a wistful invocation while in Shanklin Chine, piano and synths frame a wistful duet between a Napoleonic revenant, voiced by Sam Kelly, and his sweetheart. ​ ​Jim Gilchrist