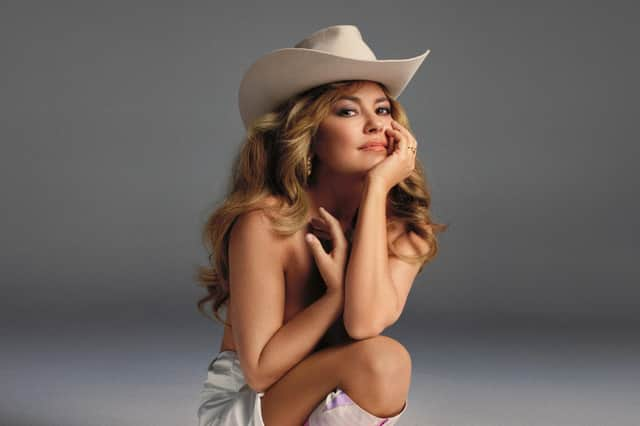 Shania Twain: Queen Of Me (Republic Nashville) **
Yo La Tengo: This Stupid World (Matador) ***
Kim Edgar: Consequences (Quietly Fantastic Music) ****
Unlike Dolly Parton, Shania Twain has yet to turn her life into a theme park, but Shaniaworld is a well-defined concept and little has changed in this commercial country music realm since the 2017 release of previous album Now, followed by her second Las Vegas residency.
There is next to no deviation from tried and tested pop formulae on Queen Of Me, which once again saddles together country and pop, seasoned with a dash of heartache, a sprinkling of attitude, a soupcon of romance and a modicum of humour. There's nothing to scare those horses as she kicks off with the impish, peppy country pop tune Giddy Up! Co-composed with Jonas Brothers/BTS writer David Stewart – fondly known round these parts as the son of Scottish panto star Allan Stewart – it's standard Shania exclamatory sass.
Brand New is another Shania special – the expansive mid-paced survivor number, with autotuned vocals neutering piquant lines such as "got to the end of the sentence without you finishing it for me".
The ticklist continues. Pretty Liar is the kiss-off number, about a charming bounder with a "big gun". Last Day of Summer is a gentle remembrance of an old summer flame, co-written with Jack Savoretti, while Number One is her still-the-one tribute to a current love.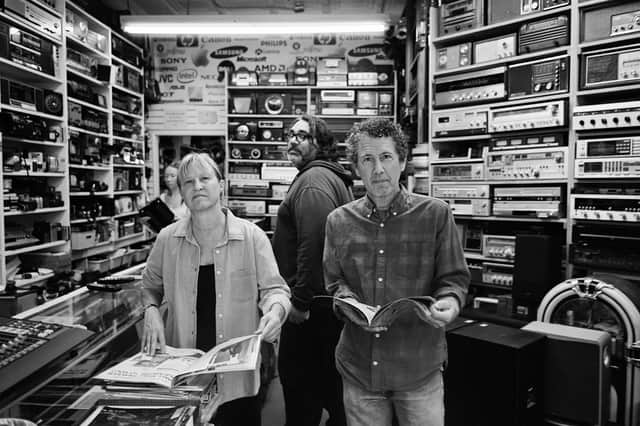 The manicured country pop of Best Friend is one for the fans in pink stetsons to sway to in the crowd. As to her perennial self-empowerment message, the title track ladles on the opulent imagery, but the processed music doesn't match the attitude, while Not Just a Girl is cheerleader pop with a face-lift.
The album highlight comes courtesy of another talented offspring. Georgia Barnes, daughter of Leftfield's Neil Barnes, is a one-woman band in her own right. The sleek dance pop of Got It Good would sit quite comfortably on her own Mercury Prize-nominated album Seeking Thrills.
New Jersey indie veterans Yo La Tengo follow their lockdown ambient instrumental album We Have Amnesia Sometimes with a return to more familiar psychedelic garage rock territory, carving meditative, timeless reflections from sprawling live jams.
This Stupid World opens with a mellow motorik road trip called Sinatra Drive Breakdown, the hypnotic journey pierced by bursts of acid guitar wrangled by frontman Ira Kaplan. Bassist James McNew steps up to helm Tonight's Episode, his understated, almost conversational vocal listing his accomplishments – "I can milk the cow…mow the lawn…steal your face" – over fidgety bassline and feedback distortion, while drummer Georgia Hubley is ready for her close-up, singing lead on the soft psych country rock reverie Aselestine and the appropriately gauzy Miles Away.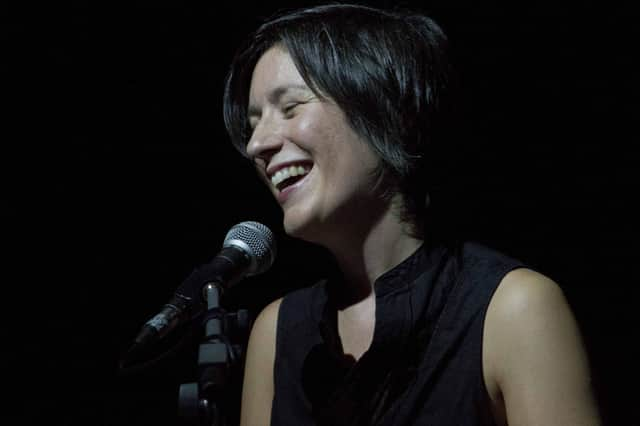 Elsewhere, the tempo shifts from the trim and punchy Until It Happens to the seven-minute lysergic boogie of the title track to stripped-back missive Apology Letter composed seductively of a simple beat, aqueous wash of keyboards, soothing, twanged guitar and Kaplan's light, wistful vocal.
Edinburgh-based singer/songwriter Kim Edgar is a practised collaborator, being a veteran of indie folk supergroup The Burns Unit, which emerged out of a writers' retreat in 2006. Her fifth album Consequences was created in contrasting circumstances, with Edgar undertaking one remote writing collaboration per month throughout the pandemic, with creative partners ranging from Canadian maestro Ron Sexsmith to homegrown heroes such as James Grant, Louis Abbott and Rachel Sermanni.
The results are diverse, satisfying and sumptuous, spanning the elemental folk pop of Save Myself (Run Away), co-written with Horse McDonald, and The Rolling Sea, a relatively bare but resonant duet with Celtic soul singer Dan Bettridge. Mournful brass and pretty overdubs adorn the Sexsmith co-write Any Wishing Star and his countrywoman Sandra Le Couteur makes rich work of Vent Fou.
Prokofiev: Violin Concertos (Channel Classics) ****
Prokofiev's violin concertos reveal two sides of the same coin. The Concerto No 1, completed amid the turmoil of Russian revolutionary upheaval in 1917, is a vision of escapism, its whispered opening, receding coda, even the gentle mockery of its central Scherzo, taking us to a world that belies reality. The Second Concerto, from 1935, harnesses more austere shades, still gloriously lyrical but with faintly troubling undertones and bittersweet tensions. Yet together, they are unmistakable common offspring of Prokofiev's disarming musical persona. Moscow-born violinist Maria Milstein makes the case with unassuming finesse in this new recording of the concertos with the Netherlands-based Phion Orchestra and conductor Otto Tausk. A prevailing air of sophistication emerges wistfully and poetically in the earlier work, while heightened theatricality injects the second with heightened attitude. Milstein's fluent precision is the shared clincher, through which the needle-sharp veracity of Prokoviev's artistry shines brightly. Ken Walton
Will Pound & Jen Butterworth: Volume 1 (LuluBug Records) *****
Harmonica and melodeon ace Will Pound and guitarist Jen Butterworth – well known for her work with the Kinnaris Quintet and much else – transfer their celebrated live duo to the studio and their opening blues-inflected reel set would raise the dead and make them dance, as harmonica squalls joyously alongside the intense skitter and slap of guitar. They ease back for two Irish jigs – well-known, well-worn but treated with gently rollicking affection, before Pound switches to diatonic melodeon for a couple of limber, self-composed bourrées. There's a solitary song from Butterworth – Better Things, a vintage but sprightly anti-nuke protest by Peggy Seeger – followed by the Queen of Sheba, ushered in with reedy gusto. A thoughtfully poignant rendering of the retreat march Battle of the Somme precedes a return to the frenetic in the Beggarman set – not so much musical dialogue as mutual hot pursuit. Jim Gilchrist