Album reviews: Róisín Murphy | Almost Nothing | Philip Seth Campbell | Neon Waltz
The sixth solo album from electro empress Róisín Murphy is a chilled-out yet quirky dancefloor display writes Fiona Shepherd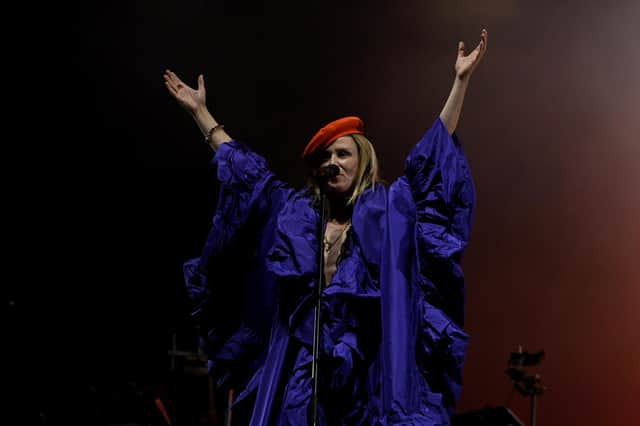 Róisín Murphy: Hit Parade (Ninja Tune) ****
Almost Nothing: Almost Nothing (Assai Records) ****
Philip Seth Campbell: City Lights (Assai Records) ***
Neon Waltz: Honey Now (Fierce Panda) ***
The woman who entertained a nation with her flamboyant solo living room gigs/parties during lockdown is taking a musical breather on her latest album. In remote collaboration with DJ Koze, Róisín Murphy has assembled a collection of mellow electro tracks for her sixth solo album, a contented, chilled-out yet quirky dancefloor display peppered with witty vocal samples and Murphy playing with her own vocal capabilities.
What Not To Do is absolutely what to do in terms of generating a sultry, stealthy taster of textures to come. Murphy is at her breathy best over glassy synth backing and soulful brass samples on the psychedelic soul-meets-Nineties house blend of CooCool. The mellow soul vibes are also present and correct on The Universe, with its clean, bright guitar lines, fuzzy string samples and Murphy using the lower end of her range to androgynous effect.
The vocal manipulation continues on Hurtz So Bad, injecting some trademark Murphy weirdness to the mix, while her singing is scuffed up to give the sense of some aching blues beaming in from another era on the accusatory incantation of You Knew.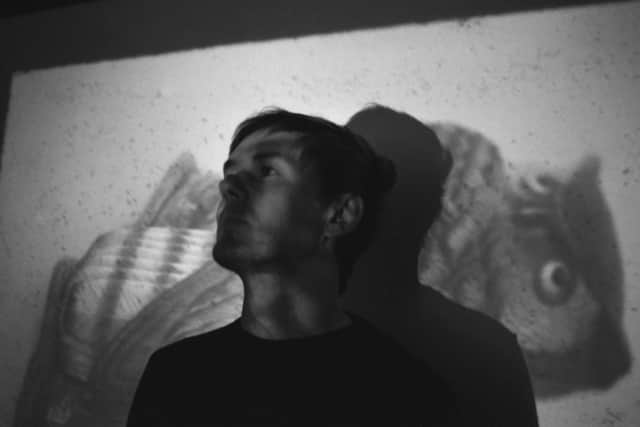 Although Hit Parade is a relatively subtle and laidback dispatch from this electro empress, the beats are compelling, not least on the low-slung hip-hop/R&B-flavoured track Two Ways, with bonus freak flute outro, while the ecstatic, trippy Eureka will get those hands waving languidly in the air.
Idlewild frontman Roddy Woomble re-emerges in solo guise as Almost Nothing with a new album of the same name. Although described as a "band of one", he has worked on the album with some key collaborators, including his Idlewild bandmates Luciano Rossi and Andrew Mitchell (aka Andrew Wasylyk) and former Sons and Daughters frontman Scott Paterson, now of Protection, as well as creating an accompanying journal with Tom Johnson of Gold Flake Paint magazine.
Almost Nothing builds on the electronica hues of Woomble's 2021 solo album Lo! Soul, with the hypnotic electro backing of Instant Love, the playful discofied techno feel of the title track and the chiming synth backdrop of Anything Whatever, but adds sonorous guitar to the sleek synths on Returning Shadows.
Woomble is strongly present in the thoughtful, melodic songwriting, from the slinky Scotpop of True Time to the more whimsical Dialogue Trails, brooding ballad If Not Tomorrow and the classy croon of Made It to Fade, while the dreamy I Know Where I'm Going references the classic Powell & Pressburger film set in his Argyll 'hood.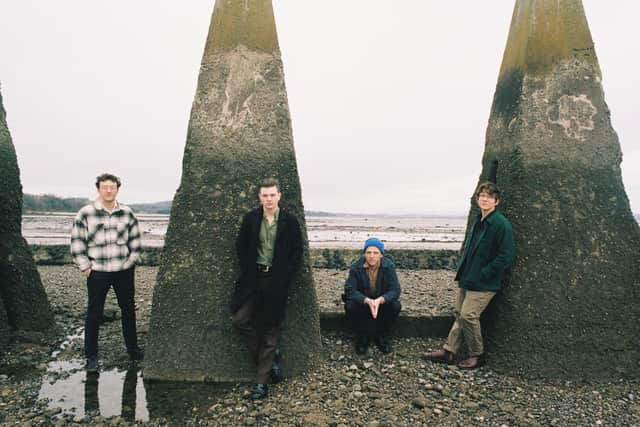 Philip Seth Campbell might now be going by his Sunday name but there is no mistaking those mighty lungs. Campbell, former frontman of The Temperance Movement, is a Celtic rhythm'n'blues rabble-rouser in the Frankie Miller tradition. Two minutes into his latest album, he whoops – you can feel how invested he is in his performance of songs old and new, from the somewhat gilded Springsteenish likes of Magical West and Hasta Luego to the devotional southern soul stylings of Revelation and the softer vocal, smooth strings and glistening keyboards of All The Way Down. Campbell wears his influences on his sleeve, whether the funky, Paolo Nutini-like title track or rollicking Faces-style finisher Gut City Blues – and also his heart on confessional piano ballad Sober Boy.
John O'Groats indie outfit Neon Waltz have contracted from six members to four since their debut missive. Second album Honey Now is low on budget but big on scale, kicking off with a gutsy vocal over brooding organ drone and glacial synths, gearing up with motorik momentum on As Good As Gone and emitting a soulful indie holler on The Stranger Things. Thoughts/Dreams/Regrets arrives on wings, with its starburst synths and guitar solo, before they come down to land with the resonant piano ballad This Time Next Year.
The English Partsong tradition took root in the 19th century, and proved a fruitful vehicle for the frontline names of British music well into the 20th century. Harry Christophers and his deluxe choir The Sixteen evoke the spirit with which the genre appealed to the frontline traditionalists of British music – Stanford, Vaughan Williams, Finzi and the oft-maligned Arthur Sullivan. Stanford's Eight Partsongs offer a perfect starting point, a cosy simplicity graced with a natural affinity for expressing poetry in music. The bluebird is exquisite; The Train, speedy and exuberant. The free-flowing modality of Vaughan Williams' Silence and Music is sublime, while Finzi's Seven Poems of Robert Bridges recapture Edwardian charm. Elizabeth Maconchy's mystical Siren's Song and Imogen Holst's Britten-esque, harp-accompanied Welcome Joy and Welcome Sorrow explore a more progressive perspective, while Sullivan's The Long Day Closes, nostalgic and hymn-like, whisks us straight back to the Victorian parlour. Ken Walton
Ian Bruce: Together Forever (Ruglen Record Company) ****
Born of Covid confinement, Ian Bruce's mammoth, crowd-funded double album sees 33 tracks recorded with acquaintances from nearly 50 years as a respected folk performer. Some accompaniments may be overwrought, but all of it comes straight from the heart. Bruce's strong singing shines in The Tinkerman's Daughter and in traditional material such as Bonnie Earl o' Moray with Barbara Dickson and other standards – Norland Wind or a fond rendering of Raglan Road with Noel Rocks. A powerful cover of Joe South's Games People Play features Marilyn Middleton Mellor, while less likely choices include an eccentric Scots take on Peter Sarstedt's hoary old Whaur Dae Ye Gang Tae? A suitably lubricious Cod Liver Oil and Orange juice features a real veteran, Watt Nicol, there's Bill Caddick's striking Unicorns with long-time collaborator Ian Walker and, to close, Bruce's own, anthemic And We Sing, bolstered by a Norwegian choir. Jim Gilchrist