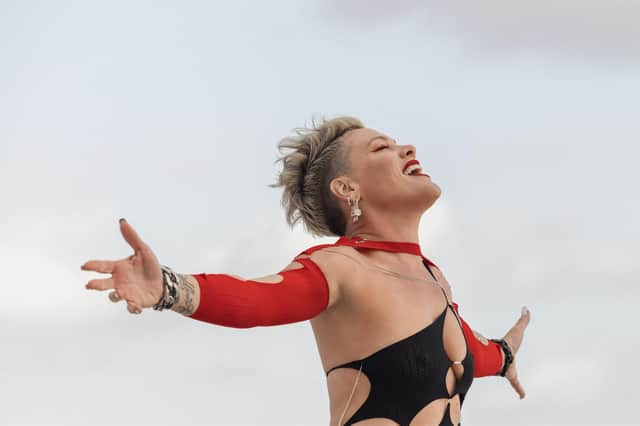 Orbital: Optical Delusion (Orbital Recordings/London Records) ***
Unthank: Smith: Nowhere and Everywhere (Billingham Records) ****
Ron Sexsmith: The Vivian Line (Cooking Vinyl) ****
Tis the season for eagerly awaited but underwhelming comebacks – first Shania Twain and now P!nk, with a ninth album which sells short her considerable talents and personality. It's good to hear that familiar achey rasp again, but this time round P!nk is yearning for something to get her teeth into.
Instead she offers the likes of When I Get There, a mawkish country pop ballad speculating on a loved one's afterlife, the generic dance pop of the title track, a song of recovery urging a leap of faith in the most generic of terms, and Turbulence, which leaves plenty of room for the listener's imagination to construct something meaningful from its vaguely reassuring and aspirational sentiments. Guests The Lumineers, First Aid Kit and Chris Stapleton join her in bland balladry, with the latter at least a match for her own vocal chops.
Trustfall was inspired by family bereavement and illness so it's not the record to get the party (re)started but proceedings do perk up slightly in the hands of Swedish super-producers Max Martin and Shellback, who whip up the Whitney-referencing pop confection Never Gonna Not Dance Again, so listeners may never gonna not listen to this below par album again.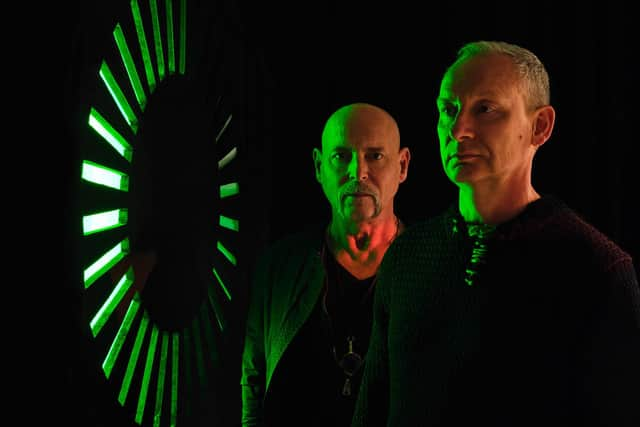 Brothers in techno (and life) Paul and Phil Hartnoll return with a new Orbital album of many guest vocalists, some subsumed in their elemental electronica soundscapes, such as the eerie and ethereal Mediaeval Baebes on Ringa Ringa (The Old Pandemic Folk Song), Dina Ipavic's captivating soprano on Day One and Brighton dream pop outfit Penelope Isles on the typically existential Are You Alive.
So far, so floaty. But Optical Delusion is about to get harder and heavier. Anna B Savage provides a more dramatic vocal foil on Home and Jason Williamson of Sleaford Mods is his usual irksome, ranty self on Dirty Rat, while drum'n'bass instrumental Requiem for the Pre Apocalypse upsets the beatific atmosphere of the first side with its restless jittering.
Two Tyneside talents come together as Unthank: Smith. Collaborative album Nowhere and Everywhere sets sail on familiar folk waters for elder Unthank sister Rachel but Maximo Park frontman Paul Smith makes an instant splash with his harmony singing on a capella press gang ballad Captain Bover, and bewitches with his own psych folk original The Natural Urge and moving soldier's requiem Robert Kay. Unthank, meanwhile, moves out of her comfort zone as an interpreter of song to write her own original incantation, Seven Tears, inspired by selkie mythology.
Lal Waterson's Red Wine Promises is a wonderfully and wittily rendered a cappella. Elsewhere, backing arrangements are sensitive and evocative, from the warm fuzz guitar added to Child ballad Lord Bateman to the jazz-inflected contributions of clarinettist Faye MacCalman and Glasgow-based drummer Alex Neilson of Trembling Bells.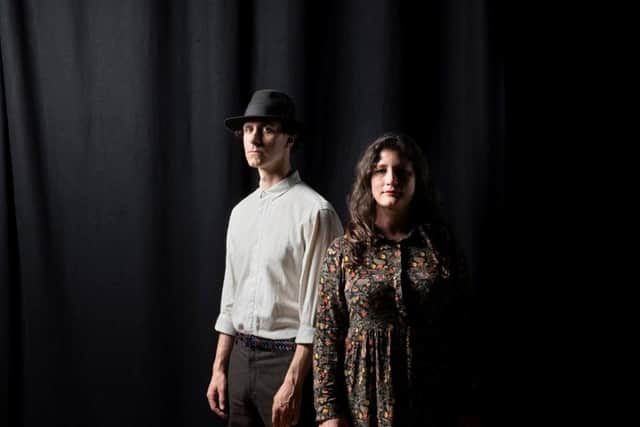 The terminally underrated Canadian songwriting maestro Ron Sexsmith delivers once again on his 17th album. The Vivian Line was recorded in Nashville but inspired by a route near his home in rural Ontario and the atmosphere is suitably homely and suffused with cosy nostalgia on Flower Boxes, simple romance on A Place Called Love and the comforting mid-paced Americana haze of What I Had In Mind.
The mournful brass melody line on Powder Blue seems to have nostalgia baked in but Sexsmith pre-empts any possible criticism of his throwback tendencies as "old-fashioned and balderdashin'" on Outdated and Antiquated, when he ponders that he just wasn't made for these times.
He truly is a child of the Sixties – as well as Brian Wilson's influence, he evokes the orchestral pop of The Zombies on Country Mile, the impish wit of Ray Davies on A Barn Conversion and Don McLean's emotive balladry on the gorgeous When Our Love Was New.
SOLA: Music for viola by women composers (Delphian) *****
Few instruments express melancholy better than the viola. For instant confirmation, catch to first handful of notes in SOLA, violist Rosalind Ventris' solo album dedicated to unaccompanied viola music by women composers. This is Kaprys Polski, written as an encore piece by Polish composer/violinist Graźyna Bacewicz. Ventris captures those aching opening sonorities superbly, and the spirited, folkish delights that follow, in her own transcription for viola. Her easeful versatility then explores exquisitely the multi-faceted drama of Lillian Fuchs' Sonata Pastorale, the sparkling virtuosity of Sally Beamish's Penillion, the fitful mood swings of Elizabeth Maconchy's Five Sketches and the Baroque-inspired spiritedness of Imogen Holst's Suite for Viola. Further revelations abound in the crystalline evocations of Amanda Feery's Boreal, the ghostly textures of Elisabeth Lutyens' Echo of the Wind, then more of that haunting viola wistfulness in two final pieces by Scots composer Thea Musgrave. An unexpected treat. Ken Walton
Enrico Pieranunzi Trio & Orchestra: Blues & Bach: The Music of John Lewis (Challenge records) ****
In the mid-20th century, pianist John Lewis and his Modern Jazz Quartet developed a potent jazz-classical fusion, informed by Lewis's love of Bach. Here Italian pianist Enrico Pieranunzi and his trio of bassist Luca Bulgarelli and drummer Mauro Beggio collaborate with an orchestra directed by Michele Corcella to create what is obviously a more expansive sound than the MJQ originals, though generally complementing rather than overwhelming Lewis's compositions, and with some startlingly empathetic orchestral responses to the jazz trio. There's a blissful, cinematic glide to Skating in Central Park, while dreamy strings and woodwind set the scene before Pieranunzi brings in the sublime theme of Django. Vendome also takes its time to unfold, before bursting into Lewis's irresistible Bachian romp, while Concorde sees orchestra fall away, allowing drums, bass and then piano to break out with dexterous zest. Jim Gilchrist