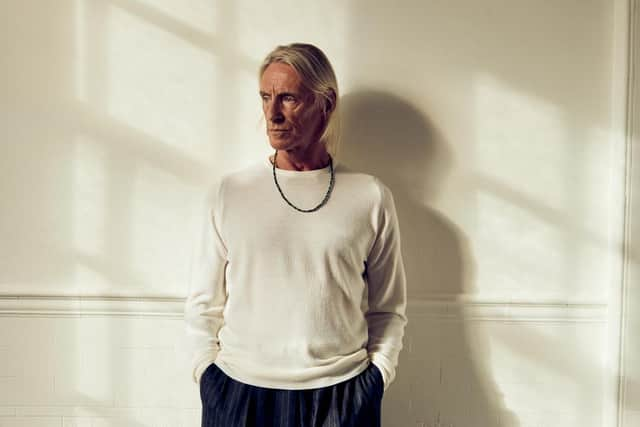 Paul Weller: Fat Pop (Volume 1) (Polydor) ****
Rag'n'Bone Man: Life By Misadventure (Columbia) **
The Black Keys: Delta Kream (Nonesuch) ****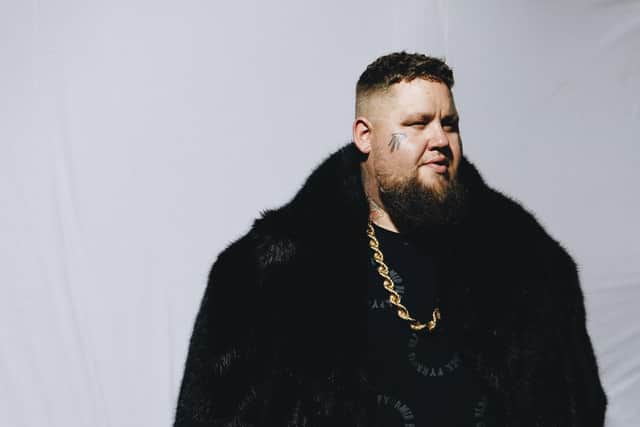 Lisa Gerrard & Jules Maxwell: Burn (Atlantic Curve) ****
It's official – not even a global pandemic can throw Paul Weller off his productive game. The Modfather has averaged almost an album a year in recent times and the quality run continues with Fat Pop (Volume 1) – note the Van Morrison-style insinuation that there is plenty more where this came from (and indeed there is, depending on what format you choose to purchase). What else was there for him to do in the past year, but embark on some solo lockdown recording, elicit some remote contributions from his trusty band members and, when restrictions allowed, head back into his studio to finish the job?
Far from evoking straitened circumstances, the 12 songs on Fat Pop breathe free and easy. In line with the eclecticism of Weller's recent releases, the only common thread is their brevity. He takes a leaf out of Baxter Dury's book on the lo-fi electro sleaze of Cosmic Fringes, alternates sleek soul pop passages and languid trumpet with choppier roots rock on True, and teams stealthy clarinet and jazz funk synthesizers on the slinky title track, which serves as his thank you for the music.
Daughter Leah co-writes and sings on the amiable mod pop number Shades of Blue, Andy Fairweather Low guests on psych funk track Testify and the twinkling, symphonic pop of Glad Times gives way to the acoustic rumination of Cobweb Connections.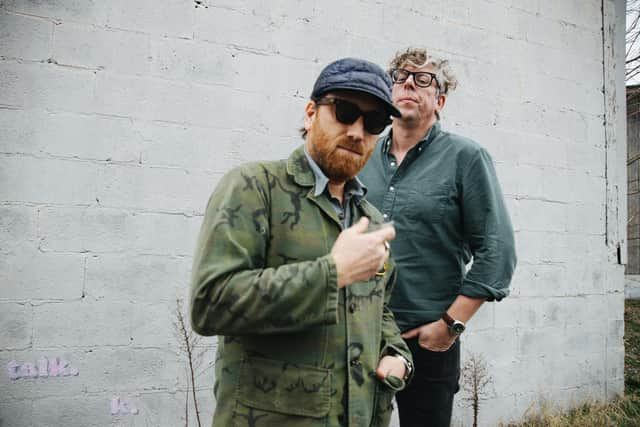 The conscious soul, soaring disco strings and light, dubby rhythm of That Pleasure stands out, even in such consistent company. Inspired by Black Lives Matter, it keeps its message simple, like all the best rallying cries: "lose your prejudice, lose this hatred, it's time to get involved". There is also nurturing encouragement to his youngers on the cleansing In Better Times, a blithe tribute to Iggy Pop ("so wild and so free") on Moving Canvas and a soaring finale, with Weller in wonderful, wistful mode on Still Glides the Stream.
While Weller sparks creatively, Rag'n'Bone Man, aka Rory Graham, retreats into safe, saggy, acoustic balladry on his second album. Life By Misadventure was written and recorded in Nashville with musicians including Prince sidekick Wendy Melvoin but much of the music occupies Gary Barlow territory, with Graham's hangdog blues voice poorly served by the MOR banality and the raspy P!nk equally neutralised on Anywhere Away From Here.
The Black Keys provide a better advert for staying in your comfort zone on Delta Kream, as the power duo return to the juicy blues which first influenced them, recording a succession of Mississippi hill country blues standards by the likes of RL Burnside and Junior Kimbrough alongside guitarist Kenny Brown and bassist Eric Deaton in a mere ten hours with no rehearsal.
Collectively, they've got the warm, low-slung feel for the tradition, with singer Dan Auerbach leaning right back into John Lee Hooker's sultry Crawling Kingsnake. Mississippi Fred McDowell's minimal Louise is almost a mantra and the psychedelic guitar solo lends a desert blues haze to the breathy, sexy Stay All Night.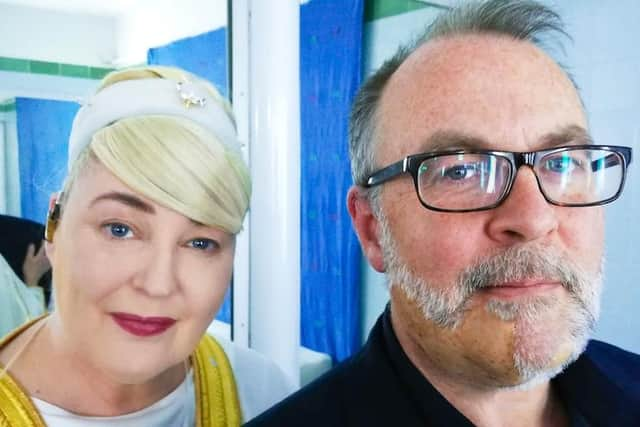 Dead Can Dance frontwoman Lisa Gerrard and Irish composer and DCD keyboard player Jules Maxwell play to their strengths on collaborative album Burn, teaming Gerrard's elastic contralto and ethnographic influences with Maxwell's Vangelis-inspired shimmering electronica to create the hymn to the tides that is Heleali (The Sea Will Rise), the forlorn soulfulness of the widescreen Deshta, the hypnotic, guttural declaration of Noyalain (Burn), resonant lament Orion (The Weary Huntsman) and the fleet beats of Aldavyeem (A Time to Dance). It makes for slick and sumptuous cultural tourism but, at its best, Burn is an immersive and evocative voyage of the imagination.
Vaughan Williams: Symphonies Nos 4 & 6 (LSO Live) *****
"Both the Fourth and Sixth are very angry pieces," states Sir Antonio Pappano in his introductory words to this gutsy Vaughan Williams' symphonic pairing with the LSO. The Fourth, which opens with a heat and vexation that is almost Soviet in its belligerence, dates from the build-up to the Second World War; the Sixth, written between 1944 and 1947, harnesses the ruinous tragedy that resulted, but with an aching, questioning Epilogue that vacillates between sorrow and quiet optimism. Pappano – who succeeds Sir Simon Rattle as LSO chief conductor in 2024 – finds both uniqueness and commonality in these pieces. The Fourth is crushingly foreboding, the austere intensity of its textures coupled with moments that ooze humanity and passion. The Sixth is no less acute, its severity nonetheless softened at times with hints of humour, albeit ironic. Pappano is never a slave to the Englishness within the symphonies, motivated more by their universal messages. Ken Walton
Staran: Staran (www.staranmusic.com) ****
The Gaelic word Staran can mean a path or stepping stones, and this new collective of established musicians – pianist John Lowrie with bassist James Lindsay, guitarist Innes White, fiddler Jack Smedley and singer Kim Carnie – forges a frequently lyrical direction in contemporary, traditionally rooted music. In the album's stately introduction, Carnie intones Dà Làimh sa Phìob – "two hands for the pipe" – from one of the big Gaelic songs, Uamh An Oir, over keyboard drones, while the Back to Glasgow set sees instrumentalists flexing muscle, Lowrie's piano ringing through a mellow opening tune before the fiddle powers up for a fiery reel. Carnie's Gaelic vocals are beguiling (although her country-ish Settle, Honey sounds somewhat incongruous here), while piano and fiddle engage in fine duet in numbers such as Einbeck or the mandolin-led meandering of Little Waves. The glowing fiddle that opens Balcarres Boys over shimmering accompaniment typifies a thoughtfully wrought album. Jim Gilchrist
A message from the Editor:
Thank you for reading this article. We're more reliant on your support than ever as the shift in consumer habits brought about by coronavirus impacts our advertisers.