Album reviews: Nick Cave | Paul Stanley | Jane Weaver | Randolph's Leap
Nick Cave and his Bad Seeds wingman Warren Ellis have translated some of Cave's lockdown writing and thinking into eight luminous tracks which combine comforting familiarity with unexpected sonic scenery, writes Fiona Shepherd
Nick Cave & Warren Ellis: CARNAGE (Goliath Records/AWAL) ****
Paul Stanley's Soul Station: Now and Then (UMC) ***
Jane Weaver: Flock (Fire Records) ****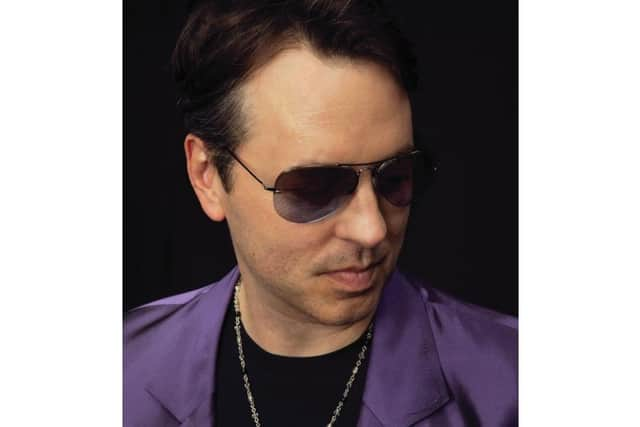 Randolph's Leap: Spirit Level (Fika Recordings) ****
While his peers postpone concerts in hopes of better times to come this spring or autumn or surely definitely (maybe) next year, Nick Cave just bit the bullet and cancelled his European tour – though not before feeding his and our desire for live performance with Idiot Prayer, an arty solo lockdown livestream from Alexandra Palace.
Cave has now further sweetened the pill with the release of CARNAGE, a pandemic partnership with trusty Bad Seeds wingman Warren Ellis. While the pair have already collaborated on a number of film soundtracks, this is their first album of songs, a product of Cave's reading, writing and thinking throughout lockdown, extrapolated into eight leisurely, luminous missives which combine comforting familiarity with unexpected sonic scenery.
Cave's spiritual search for release, even oblivion, begins with Hand of God, a gently propulsive meditation on the cleansing properties as well as the dangers of wading in the water, with the title chanted in counterpoint to Cave's sober testifying.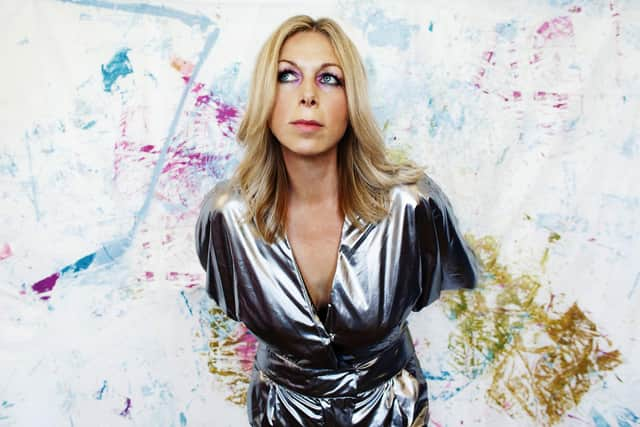 Old Time is a mix of documentary road trip, folk horror and poetic melodrama conveyed with keyboard drone, glistening percussion and Ellis's distorted bluesy violin stepping into the middle eight.
The title track echoes the stealthy material from Bad Seeds album Push the Sky Away, with Cave moving up to the higher part of his register for the redemptive chorus, seasoned with prayerful beseeching backing vocals.
White Elephant goes Pentecostal across six minutes of free association taking in the Black Lives Matter movement, the associated protests of last summer and violent Biblical imagery, and develops into a Lennon-like redemptive ragged rapture. Lavender Fields follows a similar path, its distorted symphonic reflection giving way to another hymn, this one gentler, mournful and questioning.
The resigned lockdown blues of Albuquerque is universal and bittersweet. "We won't get to anywhere anytime this year," croons Cave, "…unless I dream you there". Much of that dreaming has been conducted on Cave's Brighton balcony, from where he indulges in humorous, slightly surreal conversation with Fred Astaire on the closing Balcony Man. Despite the circumstances of its creation and its doomy, declamatory title, there is lightness and liberation among the wreckage of CARNAGE.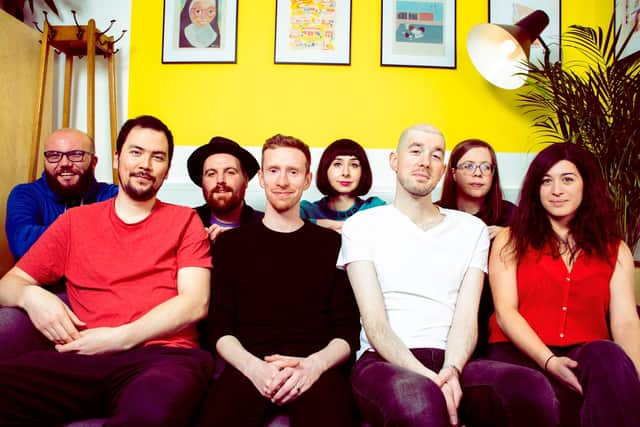 Kiss frontman Paul Stanley offers soul music of a more conventional nature, exercising his love of R&B in the company of lush 15-piece ensemble Soul Station. The classic covers and originals on Now and Then are all cut from the same tasteful symphonic soul cloth, with the camp rocker cosying up to The Miracles' Ooo Baby Baby and the soothing encouragement of The Fire Stairsteps' O-o-h Child as well as helming the effective Motown pastiche of I, Oh I.
Jane Weaver makes like Britain's renaissance woman answer to St Vincent on Flock, a seamless ecstatic odyssey for those searching for something somewhere to the left of Dua Lipa. Get your kicks with the stratospheric psych folk of the title track, the heady electro pop of Stages of Phases, where the breathy rapture of Weaver's voice contrasts with the beefy glam rhythm, and the syndrum pulse, cosmic keyboards and layered fluttering vocals of Modern Reputation.
Randolph's Leap mainman Adam Ross has had a very productive but also an anxious lockdown, moving out of Glasgow to rural Aberdeenshire (where he recorded a sun-dappled Scotsman Session in a forest) while polishing up some old recordings for release.
Now comes Spirit Level, an all-singing, all-dancing full band album of joyful self-comforting, with blithe brass lifting up Ross's soulful, hangdog vocals as he reckons with the search for a stable foundation, ponders mortality on an east coast train journey (rhyming "Deuchars" with "Leuchars" along the way) and brings pub piano and mariachi horns together in characterful celebration on Helluva Summer.
French Duets: Paul Lewis & Steven Osborne (Hyperion) *****
Imagine playing the piano duo version of Fantasy Football League. High on the list for a UK dream team would be the cross-border combo of Paul Lewis and Steven Osborne, and here they are on a crisp new Hyperion disc – French Duets – which finds two great musical minds rattling off a sequence of Fauré, Poulenc, Debussy, Stravinsky and Ravel with an explosive combination of instinctive fusion and individual spark. From the affectionate lyricism of Fauré's Dolly to the acerbic obstinacy of Poulenc's Sonata for Four Hands, the delicate exotic imagery of Debussy's Six Épigraphes Antiques and playful intimacy of his Petite Suite to the simplistic stinging wit of Stravinsky's 3 Easy Pieces and delicate tracery of Ravel's Ma Mère L'Oye, Lewis and Osborne issue entrancement and illumination at every level. They seem to be enjoying themselves, too. You can imagine the mutual impromptu smirks and sighs that accompany the spontaneous bonhomie of their musicianship. Ken Walton
Will Marshall: Destination Home (Own Label) ****
Right from its crisp, jig-time opener, One for the Folks, this album by Fife-based accordionist Will Marshall showcases his traditional-style but utterly fresh sounding country dance compositions, largely written during lockdown. His accordion and piano skills are nimbly supported by the renowned Argyllshire fiddler Archie McAllister as well as Ian Muir on second accordion and drummer Rory Grindlay. Purposeful dance arrangements include Canadian Barn Dance and Strip the Willow sets as well as a couple of elegantly swirling continental style waltzes, La Patronne and Mon Ami Shuie. Less successful is A Celtic Journey, with its over-lush keyboard washes; happily, these are kept in check for McAllister's poignant rendition of the slow air Memories of Margaret. The only other complaint is a near-illegible sleeve note typeface. Otherwise, until we can once again take the floor, the fruits of Marshall's lockdown help dispel the gloom. Jim Gilchrist
A message from the Editor:
Thank you for reading this article. We're more reliant on your support than ever as the shift in consumer habits brought about by coronavirus impacts our advertisers.