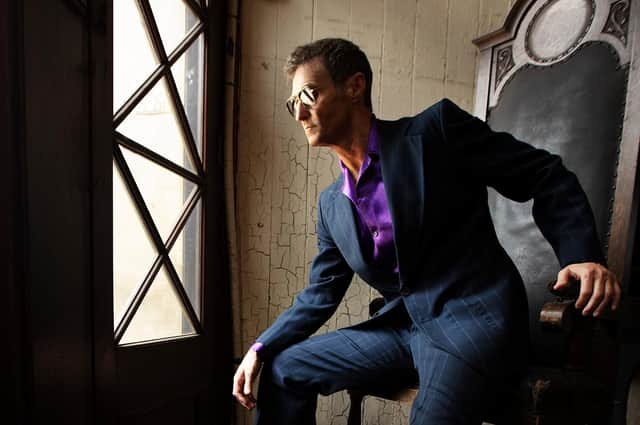 Marti Pellow: Stargazer (BMG) ***
Suzi Quatro: The Devil In Me (Steamhammer/SPV) ****
The Primevals: New Trip (Triple Wide) ****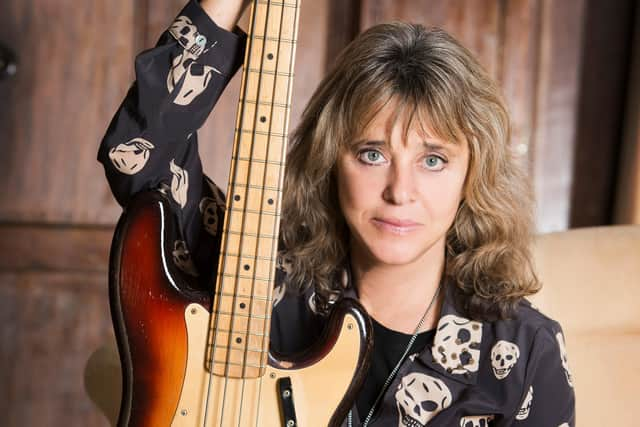 Yip Man: Cock of the North (Armellodie) ****
Fair play to established entertainer Marti Pellow for choosing to move outside his creative and commercial comfort zone. On his latest solo outing, the former Wet Wet Wet frontman has switched his songwriting instrument of choice, from piano to guitar. The result is a diverse double album with roots in classic rock as much as Pellow's customary old school soul vernacular.
Stargazer is a typically polished love letter to Pellow's influences, only this time he is pastiching The Beatles and Bowie – the former are referenced on the kaleidoscopic march of the title track with cosmic backing vocals, sighing strings and jaunty brass, while New York Angel is about and inspired by the latter, with Pellow the practised musical theatre performer imitating Bowie's husky croon and ragged legato style.
From its title to its glam strut, Teenage Rebel is even more brazen, as Pellow celebrates his adolescence in Clydebank in the style of Ziggy Stardust before hopping forward a couple of years in the Bowie timeline to regale with references to the Berlin Wall, Mike Garson-like piano trills and Carlos Alomaresque guitar riffs on When We Were Lovers.
Second hand fun though this is, the songs are better served when Pellow is not so blatantly borrowing other's clothes, be that the lush, tremulous ballad Don't Be Scared (with string arrangement by Beck's father David Campbell) or the big R&B production of Hey You.
Elsewhere, Pellow relishes the cod rock strut of It's OK, sprinkles a touch of cosmic melodrama on Mystic Wonderland and gets lost in the soul moment of Love Me Tonight – but he's still rocking the Bowie connection right to the end with the 11-minute Fame-like stealthy funk jive of Black Angel.
Actual 70s musical icon Suzi Quatro remains completely dedicated to the belligerent art of rock'n'roll. The Devil in Me is another easy collaboration with her son Richard Tuckey, which contrasts the economic blues of Hey Queenie and streamlined garage boogie of I Sold My Soul with the sultry, satisfying soul ballad Love's Gone Bad.
Isolation Blues is her slow jam response to lockdown, with Quatro perfectly in control of when to hang back and when to let loose, while she aches for a Christmas reunion on My Heart and Soul, tapping into another Detroit tradition, that of Motown's soul smoochers.
Garage rock veterans The Primevals can't quite match Quatro's vintage but still deserve some kind of long service award for rock'n'roll righteousness, notching up around 40 years as Glasgow's missing link between Suicide and Captain Beefheart. Their umpteenth album New Trip gallops out of the traps with their customary blend of assurance and menace – we're safe in their dangerous hands as they capture the livewire bluesy twang of It's All That Matters, Stooges-style industrial garage groove of The Euthanasia of the Youth and low-slung rhythm'n'blues swagger of Only You before downing tools, job done in just over half an hour.
Erstwhile Le Reno Amps frontman Al Nero, aka Yip Man, was based in China until Covid hit last January, but is now ensconced back in his native Aberdeen where he is Cock of the North on his latest album of eminently catchy indie power pop.
Nero strikes a fine balance of bittersweet and playful throughout, taking aim at fake news on Bullshit Detector with a flourish of new wave attitude and a metallic guitar solo, slipping in an AC/DC reference on the laser-guided indie grunge of Everybody's Fool and lamenting emotional immaturity on the happy-clappy Spiritual Bypass. Behind the jocular title To Piss or Not to Piss, meanwhile, is a wry meditation on what, if anything, of substance we leave behind.
Rachmaninov: Symphony No 2 (LSO Live) ****
Simon Rattle brings many tingling qualities to this recording of Rachmaninov's lavish Second Symphony. He and the London Symphony Orchestra are at their best at the heart of the symphony: a second movement Scherzo that sizzles from the outset, the ebullient crispness of the opening counterbalanced by episodic reflection, those wonderful big tunes explosively punctuated by fiery contrapuntal interjections; and an Adagio that ebbs and flows with overwhelming passion and endearing familiarity. Of the outer movements, the brisk finale brings greatest pleasure – a free-flowing, exhilarating summation to the foregoing heat, its relative matter-of-factness affording a cleansing resolution. Rattle renders the opening movement a little too conservatively, but wins us over with playing from the LSO that is imbued throughout with incisive clarity and impassioned warmth. So even if it takes time to take flight, it's still worth the wait. Ken Walton
Neil Adam: The Windmill Needs the Wind (neiladamandjudyturner.com) ****
Neil Adam, an early bassist with Silly Wizard, long domiciled in Australia, and his partner Judy Turner have toured widely with their show celebrating Edinburgh's most charismatic exile, Robert Louis Stevenson. While visiting Vailima, RLS's famous home on Samoa, Adam discovered the Vailima Prayers which Stevenson wrote for household and community. Profoundly moved, he found them "so poetically and rhythmically written, that they seemed like lyrics in search of a tune." Disarming regardless of one's beliefs, these plain-spoken, heartwarming and utterly non-sanctimonious verses are sung, plainly and persuasively, by Adam, along with fiddler Turner, mandolinist Luke Plumb and guest singers. The gospel-blues-inflected Scales of Love, led by Lucy Wise, surprisingly features gutsy saxophone, while Adam brings breezy directness to the title track, accompanied by countryish fiddles. Prosper, meanwhile, brings snappy blues guitar to Stevenson's timelessly apposite exhortation: "Let kindness fill our place of habitation." Jim Gilchrist
A message from the Editor:
Thank you for reading this article. We're more reliant on your support than ever as the shift in consumer habits brought about by coronavirus impacts our advertisers.