Album reviews: Madness | Dolly Parton | Vince Clark
Far from offering a sepia-tinted version of Madness in their Baggy Trousers heyday, the band's 13th album is a souped-up take on their signature sound executed with music hall flourish, writes Fiona Shepherd
Madness: Theatre of the Absurd presents C'est La Vie (BMG) ****
Dolly Parton: Rockstar (Butterfly Records) ***
Vince Clarke: Songs of Silence (Mute) ***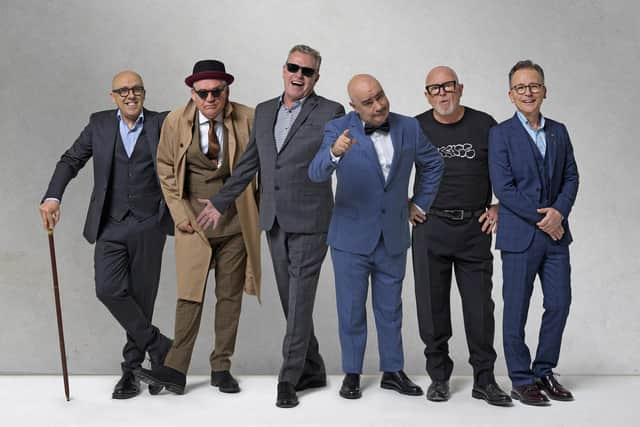 For a whole loyal generation of music fans, Madness were the band who bottled their youth, capturing the gleefulness, awkwardness and wistfulness of adolescence in their smart ska pop vignettes, set against a backdrop of broad socio-political brushstrokes.
Times don't seem so different 40 years on. Returning after a hiatus with their 13th studio album, the mantra was "let Madness be Madness" – not some semi-parodic sepia-tinted version of the band in their Baggy Trousers heyday (though the jokey album sleeve might suggest that), but a souped-up, self-produced take on their signature sound, executed with music hall flourish.
The band are still scratching their heads at the challenges of daily life, capturing the sense of confusion and rootlessness coming out of the pandemic, where the old certainties shifted. On this occasion, they share out the vocals and writing yet the music sounds streamlined and confident, packed with personality and linked by spoken word interludes delivered by actor Martin Freeman.
Hour of Need is typical of Theatre of the Absurd's eclectic stew – pizzicato strings, haunted house organ and the curt parp of sax soundtrack Suggs' paranoid croon. Lockdown and Frack Off is not as flippant as its title, being an ambivalent rumination on how pandemic behaviour separated individuals as much as it brought communities together.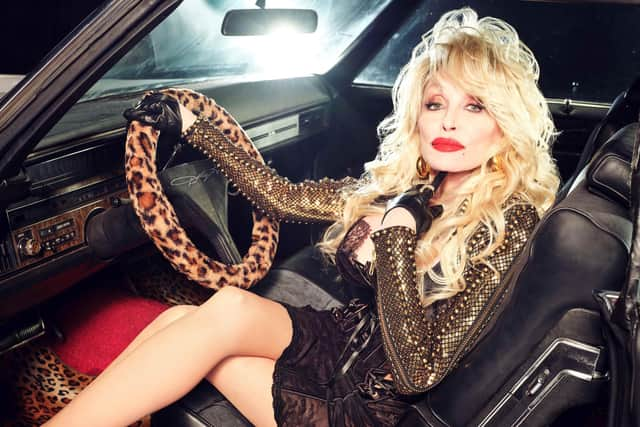 Round We Go is a catchy, melodious, bittersweet take on the game of life and Run For Your Life a divide-and-conquer mantra with an Afrobeat groove, while the Hammer horror of The Law According to Dr Kippah is reminiscent of The Damned's heightened goth period of the mid-Eighties. Madness don't have any of the answers but they know how to make empathetic drama out of a mid-life crisis.
Last year, the mighty Dolly Parton was nominated for and inducted into the Rock & Roll Hall of Fame despite her initial reservations about her suitability for the award. Now the country music icon has taken the idea and run with it, to the tune of 30 rock cover tracks, many featuring the original artists, including Paul McCartney and Ringo Starr's cameo on an all-star yet non-stellar Let It Be. Elsewhere, she loses out on Page and Plant but gains Lizzo's flute on an epic Stairway to Heaven.
Dolly boasts a hefty holler though is understandably better suited to the softer end of rock, especially the rootsier likes of Creedence Clearwater Revival's Long As I Can See The Light and 4 Non Blondes' What's Up. She is not hugely interested in transforming the songs – arguably her voice and phrasing is enough to Dollify tracks by The Police and Blondie and she has fun whooping it up with Stevie Nicks on What Has Rock and Roll Ever Done For You.
But, at a whopping 140 minutes, Rockstar is too long and too patchy and really doesn't need a smattering of her own songs, even if she is joined by metal royalty Rob Halford and Nikki Sixx on Bygones. One can hardly blame P!nk and Brandi Carlile for wanting to get in on the Rolling Stones' Satisfaction action but they are outclassed by Emmylou Harris and Sheryl Crow on You're No Good – made famous by Parton's and Harris's cherished compadre Linda Ronstadt.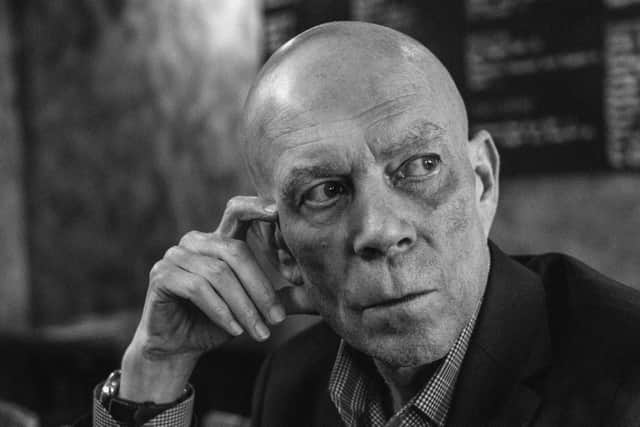 In stark contrast to his 40-plus year career as top synth pop stylist, Vince Clarke's debut solo album is a symphony of drones, oscillation and moody synthscapes, all carved from a lockdown obsession with the Eurorack modular synth system. These Songs of Silence started as one-note, one-key exercises but acquired a pomp flourish with the injection of Caroline Joy's operatic improvisations, Reed Hays' melodramatic cello on The Lamentations of Jeremiah and a sample of folk standard Blackleg Miner to puncture the eerie ambient wash.
Delius: A Mass of Life (LAWQ Classics) ****
Sir Mark Elder launched his tenure as the Bergen Philharmonic Orchestra's principal guest conductor just over a year ago with Delius' 1908 magnum opus, A Mass of Life. Astonishingly – given Delius' fondness for, and one-time residency in Norway – that was also its Norwegian premiere. Now the same forces have released an exquisitely-honed recording, featuring the combined voices of the Bergen Philharmonic Choir, Edvard Grieg Kor and Collegium Musicum Choir, with soloists Roderick Williams, Gemma Summerfield, Claudia Huckle and Bror Magnus Tødenes. Most impressive is the persuasive coherence of Elder's reading, countering the Nietzschean-inspired excess with wonderfully judicious tonal interplay, and an instinctive feel for a score embracing shadows of Wagner and Richard Strauss amid the melting sensuality of the Bradford-born composer's' own distinctive, heart-warming style. You don't hear much Delius in Scottish concert halls these days. This should remind us of what we're missing. Ken Walton
Gudrun Walther & Andy Cutting (Artes Records) ****
Seasoned English box player Andy Cutting and similarly respected German singer and fiddler Gudrun Walter, of the multinational Celtic band Cara, first met some three decades ago, but it has taken them until now to record this engagingly relaxed-sounding session of tunes and songs from across Europe. Cutting's melodeon, as ever, lifts the heart, here threaded through with Walther's fiddle in such perky sets as April Snow or the jig pairing of Tiny the Trooper and John McCusker's drolly titled Should All the Penguins Be Forgot. Pan-European dance tunes include two briskly stepping Polonaises and the Norwegian Årepolska. Walther's singing is lightsome and straightforward in the German Kommt, Ihr G'spielen – Summer Song, its familiar-sounding melody hinting at possible old English roots, while the simple directness of its antithesis, Winter Song, is lent an almost hymn-like solemnity by Cutting's melodeon, before the fiddle finally sings in. Jim Gilchrist