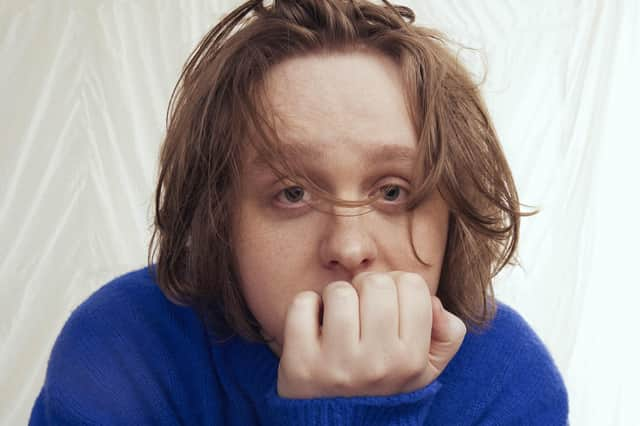 Lewis Capaldi: Broken By Desire To Be Heavenly Sent (Capitol Records) **
Paul Simon: Seven Psalms (Legacy Recordings) ****
Dean Owens: El Tiradito (The Curse of Sinner's Shrine) (Continental Record Services) ****
The Kingfishers: Reflections in a Silver Sound (Last Night From Glasgow) ****
For a musician who has broken through to mind-boggling global success by trading in everyday emotional imagery and universal platitudes, Lewis Capaldi doesn't half like a mouthful of an album title. Broken By Desire To Be Heavenly Sent follows Divinely Uninspired To A Hellish Extent like Tok follows Tik and those heaven/hell metaphors are not the only elements he imports directly from his mega-selling debut album.
Why fix what ain't broke? Capaldi has reached the parts that more gifted songwriters can only dream of with his two main modes of expression – the big chest-beating pop ballad and the more contemplative self-flagellation. Take your pick on Broken By Desire. The singles Forget You, Wish You The Best and Pointless – written with a little help from Ed Sheeran, as if he needs it – tell you most of what you need to know already. The pressure of fame has screwed (further) with Capaldi's head, and he's either heartbroken or doesn't feel deserving of love – repeat across a further nine songs which are likely destined for ubiquity.
The braying vocals are overdone as before, as if Capaldi feels he needs to drive his point home. Yet his lyrics already do the heavy lifting. He dissects his imposter syndrome on The Pretender with the crisp couplet "I can wear a million faces, cause I don't like the one underneath" but is courageous enough to expose his mental health completely on the closing How I'm Feeling Now, a song he has to steel himself to perform.
Save the (relative) fun of Eighties-style power ballad Leave Me Slowly, it's the best he has to offer but comes at the end of an album which is too one-note to bear all in one baggage dump.
Paul Simon's new album is as unexpected as Capaldi's is predictable – a 33-minute suite of acoustic, meditative music in seven segments which came to him in a dream and was largely written in the middle of the night. Seven Psalms – not to be confused with the Nick Cave album of the same name though, in some respects, not a million miles away – is inspired by the Bible's songbook, making reference to the Lord's "terrible swift sword" but is really a personal reckoning on belief.
Choral group VOCES8 add some monastic drone, and his wife Edie Brickell provides plaintive vocal support but this is mainly distilled Simon – ruminative, witty and shining on acoustic guitar, with suggestions of electric piano and sonorous percussion, providing a mesmeric portal back to the Greenwich Village coffeehouse scene of the Sixties and even working some Dylanesque swagger into My Professional Opinion with additional rasping harmonica.
Edinburgh-based Americana troubadour Dean Owens continues his happy, seamless association with border rockers Calexico on El Tiradito (The Curse of Sinner's Shrine), gathering the rootsy soul songs from their Desert Trilogy EPs in one place and adding a second album of new instrumental recordings inspired by spaghetti western soundtracks which is suitably replete with mariachi trumpets, trilling guitars, galloping drums and Owens' lithe, melodic whistling.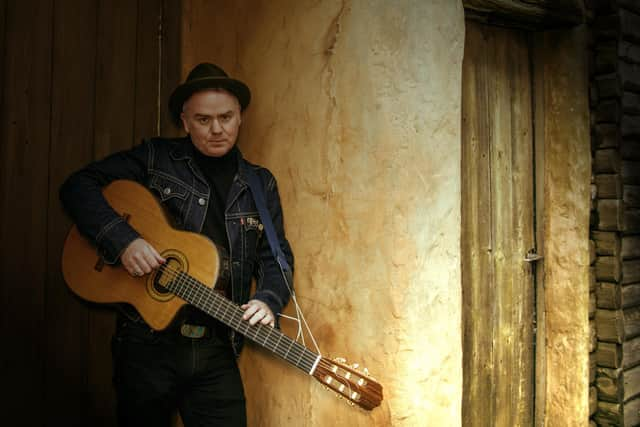 The Kingfishers were a short-lived Glasgow band featuring members of Article 58 and Restricted Code who fitted snugly into the post-Postcard Records era of thrift store sophistication (see also The Jazzateers and Friends Again). Reflections in a Silver Sound is frontman Douglas McIntyre's 21st century recording of the debut album that never was, remaining true to the Sound of Young Scotland on the Laurel Canyon via Kelvingrove Park indie bossa nova of The Eye of the Needle and the insouciant brush-off of I Know You're Down But I Don't Really Care.
Nielsen: Violin Concerto | Symphony No 4 "The Inextinguishable" (Chandos) *****
James Ehnes remains pre-eminent among modern day violin virtuosi. Here, once again, is proof of his complete command of the instrument, from unmatched technical polish to spellbinding radiant musicality, performing Nielsen's fresh-faced Violin Concerto with the Bergen Philharmonic under Edward Gardner. The vivid rhetorical passion of the opening Largo finds exuberant release in the rustic lustre in the playful Allegro cavalleresco. Ehnes then caresses the breathtaking, soulful simplicity of the slow movement before unleashing the agile whimsy of the concluding Rondo. Gardner's long relationship with the Bergen orchestra makes for an equally masterful reading of the same composer's Symphony No 4, the volcanic "Inextinguishable". What most distinguishes this interpretation is its eloquence of execution – the ripe wind textures of the skittish Scherzo, the fiery pent-up passion that announces the Poco adagio, then the blistering finality of the symphony's tumultuous conclusion. This is a team fully compatible with Nielsen's distinctive sounds. Ken Walton
Gretchen Parlato & Lionel Loueke: Lean In (Edition Records) ****
After what they describe as "a 20-year journey as musical soulmates", Grammy-nominated Los Angeles singer Gretchen Parlato and celebrated Benin guitarist and vocalist Lionel Loueke (who excelled alongside Herbie Hancock last Edinburgh Festival) have finally produced this deliciously mellifluous confluence of a duo recording debut. The airy glide of Parlato's singing is grounded by Loueke's deeper, warmer tones, plus his famous West-African click-vocalising, as in the joyful opener, Akwê. That easeful vibe permeates the deliciously vocalised title track, Lean In, composed by Parlato, over percussion from Mark Guiliana and low-key guitar from Loueke, while Astronauta is all Brazilian languor. Bass and drums give If I Knew a gutsier drive, while there's an elegant, almost Bach-like progression to Painful Joy. The album closes with, would you believe, a Foo Fighters number, the yearning of Walking After You, here imbued with fresh, Latiny buoyance. Jim Gilchrist