Album reviews: King Creosote | Van Morrison | Black Grape
King Creosote's new album finds him creating a lush new soundworld with new collaborator Derek O'Neill and a home-made synthesizer, writes Fiona Shepherd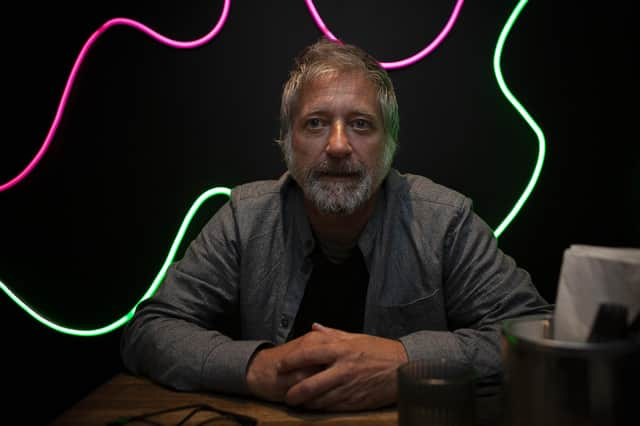 King Creosote: I DES (Domino) ****
Van Morrison: Accentuate the Positive (Exile) ***
Black Grape: Orange Head (DGAFF Recordings) ****
All has been seemingly quiet in the wonderful world of King Creosote – unless you happen to live in his East Neuk hood, where you could see him performing regular pub gigs. For a while back there it looked like he might not make it out of lockdown, with his creator, Kenny Anderson, admitting he had considered killing off the moniker. Details are sketchy, given that Anderson lives a life of selective isolation, choosing when to stick his head above the parapet.
Thankfully, however, there is no need to beware the I DES of Anderson as he releases his first new album in seven years. The forebodingly titled I DES is impishly named after collaborator Derek O'Neill. The other key creative element in the recording is Anderson's use of synthesizers. During lockdown, he built his own modular synth, creating loops and drones from an array of instruments – his trusty accordion, also vibraphone, e-bow and Hannah Fisher's violin – as a backdrop to his bittersweet musings.
It's Sin That's Got Its Hold Upon Us is his lush introduction to this hypnotic soundworld, the gentle patter of electronic beats, atmospheric droning and keening, swirling strings creating a patchwork quilt on which Anderson's bewitching voice rests. He is still in spiritual, meditative mode on Blue Marbled Elm Trees, essentially a folk song of grief and comfort, with Anderson imagining an epitaph, should he be called. "I had the best time laughing with my girls," he sings wistfully, before reconsidering his position on the stately organ-fuelled lament Burial Bleak – "I'm thinking maybe dying's not for me, you see how hard I cling to my life" – while mortality is still on his mind on the expansive Dust.
The results are far from grim, and there is humour threaded through the mix. Walter de la Nightmare could have been a title – and a sleek indie folk tune – off his mentee Hamish Hawk's latest album, while he is roused from reverie on Susie Mullen, a pacey electro pop ride with looped kids' chorus over which Anderson jabbers enthusiastically.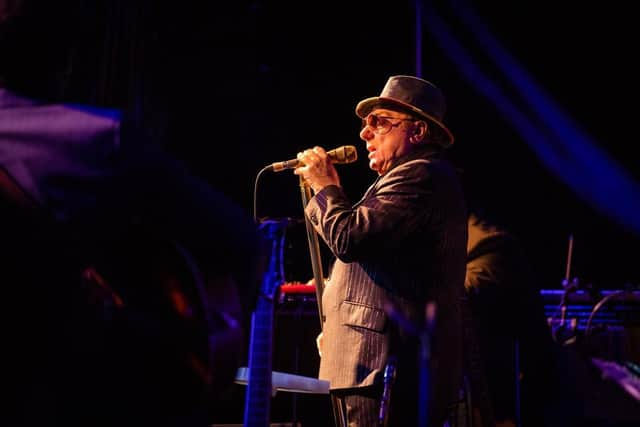 The mournful, glitchy lament Love Is a Curse and twinkling electric piano ballad Ides, showcasing Anderson's captivating fragile top range, give way to the elegant and epic Please Come Back, I Will Listen, I Will Behave, I Will Toe the Line. At 13 minutes long, it is a mere warm-up for the closing Drone in B#, a 36-minute journey into electronic psychedelia with glistening chords and a rhythmic undertow.
Anderson took seven years to follow up Astronaut Meets Appleman; for Van Morrison, it's been more like seven minutes since his last hefty batch of tunes in a productive if not purple period. Accentuate the Positive embraces the concept of its title – after moaning about lockdown, he now just wants to party with his band (within reason – it is Morrison after all).
This is Jools Holland Big Band territory – old standards by the likes of the Everly Brothers, Big Joe Turner and Johnny Kidd given a rhythm'n'blues swing, with Morrison sounding less gruff as he claims "I like being in the shape I'm in" in the company of guests such as guitarist Taj Mahal.
Shaun Ryder continues to confound expectations with yet another creative comeback, this time reviving Black Grape with wingman Kermit for their first studio album in six years. Ryder's extempore word association lyrics are as arch as ever and the music is pure pleasure, from the salsa-flavoured opener Button Eyes via the wiggy disco of Panda to the snake-hipped shimmy of Sex on the Beach. "We're getting old like the Rolling Stones," he notes at one point – don't bet against this stalwart's continuing longevity.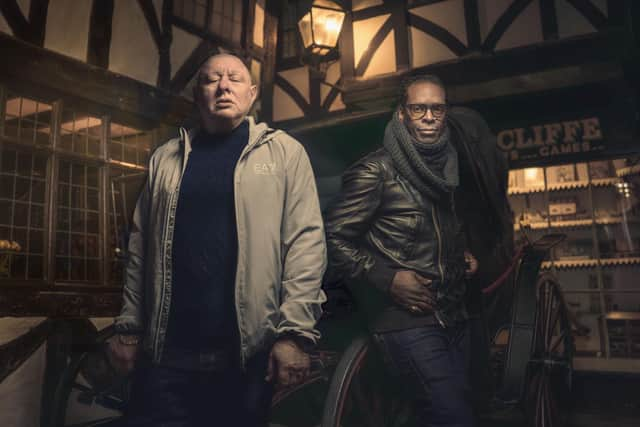 Bach: The French Suites (Hyperion) ****
Harpsichordist Mahan Esfahani is forever challenging the status quo. Here he offers not only a genuinely fresh perspective on the interpretational niceties of Bach's 6 French Suites, but incorporates three "orphan" suites compiled from various sources suggestive of possible collaboration between Bach and his pupil Gerber. These are fascinating enough to warrant inclusion, their own distinctiveness adding intrigue to the otherwise familiar. Yet not even the well-acquainted suites are taken for granted in such highly personalised delivery, variously on clavichord and harpsichord. It takes a moment or two to attune to Esfahani's ultra-flexible rubato, intricate rhythmic quirks that play havoc with recently engrained performance trends, but which win out through his musical persuasiveness and electrifyingly crisp articulation. It's like simultaneously travelling backwards and forwards in time, where the clinical rigidity of modern Baroque performance style finds new freedom in applying judiciously something of the older romanticised revival spirit. Ken Walton
Ryan Young: Just a Second (Own label) *****
Thanks to the pandemic and ill health, this follow-up to fiddler Ryan Young's award-winning debut album has taken seven years to manifest but is likely to elicit a similarly enthusiastic reception. In live performance, Young can appear possessed by his music. This may be a studio recording (produced by Grammy award-winner Jesse Lewis) but it captures Young in full, zestful flight, crisply accompanied by guitarist Craig Irving. Echoes of Irish mentor Martin Hayes – the swooping lilt and slow burn – can still be heard, as in the opening Wooed an Married an A'. Hear him, however, on the final straight of a reel set such as The Fox , or for that matter the unhurried old chestnut The Rock and the Wee Pickle Tow, followed by a lissom trio of Gow family jigs, and you get a distinct sense of restored energy, purpose and delight in the music. Jim Gilchrist