Album reviews: Janelle Monáe | Christine & the Queens | Rianne Downey | The Primevals
Never mind the inventive Afrofuturism that has characterised her career to date, Janelle Monáe's latest album is a laidback party suite about self-love, writes Fiona Shepherd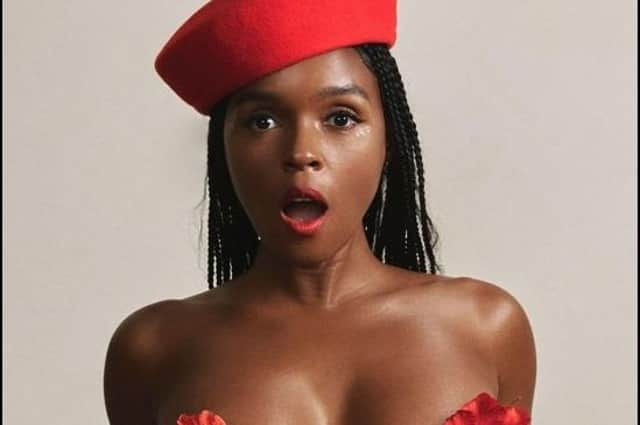 Janelle Monáe: The Age of Pleasure (Atlantic Records) ***
Christine & the Queens: Paranoïa, Angels, True Love (Because Music) ***
Rianne Downey: Three EPs Compilation (Run On Records) ***
The Primevals: The Dividing Line (Heavy Medication Records) ****
To date, Janelle Monáe has built her deserved reputation as one of pop music's most audacious stylists on a succession of sprawling concept albums. Her fourth album ditches all that inventive Afrofuturism for a half hour hip-hop/R&B/reggae party suite about self-love.
There is still a Monáe twist though: she is joined in her sensual quest by Afro party specialists Seun Kuti & Egypt 80, who provide a laidback lovers' rock groove to Float – "I don't dance, I just float" sighs Monáe on a bed of dreamy backing vocals – and elevate the rest of the album with their glorious Afrobeat horn section, adding reggae-infused rhythm to the hip-hop swagger of Champagne Shit ("it's all in them hips") and electro funk riffs to Phenomenal, an R&B cheerleader chant celebrating the female form as "a true work of art". The perspective pivots to first person ecstasy as Monáe moves seamlessly on to Haute and welcomes the legend that is Grace Jones to purr in French on the brief, dubby sketch Ooh La La.
Save for recent single Lipstick Lover, featuring her most elated vocals, The Age of Pleasure is definitely more about feel than songwriting, with the listener invited to immerse themselves in Water Slide, luxuriate in those horns on Know Better and revel in Only Have Eyes 42, her reggae reimagining of The Flamingos' I Only Have Eyes For You.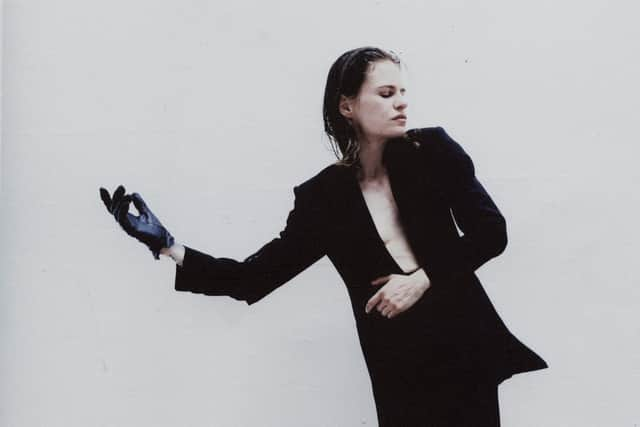 Christine & the Queens has been travelling in the opposite direction – from radio-friendly electro pop to expansive conceptual pieces. The latest opus from the shape-shifting Héloïse Letissieris as sprawling as Monáe's album is concise. Paranoïa, Angels, True Love is an album in three parts, inspired by Tony Kushner's Angels in America, which traces a personal story from the end of a relationship to the loss of his mother – one of the album highlights, Tears Can Be So Soft, celebrates the catharsis in crying.
Madonna guests on three tracks, intoning like an orienting oracle figure in a downright proggy dreamscape where Letissier's echoey vocals are bolstered by rock guitar and drums on Marvin Descending, Full Of Life interpolates Pachelbel's Canon and proceedings go full Pink Floyd on I Met An Angel.
Letissier's performance is ravishing in places – Track 10 (actually track 7) is pure, liberated, free-flowing vocal expression over skittering drums and chorus effects – but the album loses impact over its lengthy running time.
Bellshill-bred, Liverpool-based singer Rianne Downey collects her three contrasting EPs to date – Fuel to the Flame, Come What May and the newly released Method to My Madness – in one album which showcases her direction of travel from sweet, soulful retro country-influenced acoustic troubadour on Stand My Ground and Do Or Die to the mainstream pop chops of Home, her glam pop equivalent of Paolo Nutini's These Streets, and the quasi-gospel indie twang of Come What May on to the sleek, electro-tinged Dancing In The Rain, piano ballad Method To My Madness and the bluesy swagger of Paper Wings, which plays to her rootsy strengths. With such prolific potential, it will be interesting to see where Downey plants her musical flag next.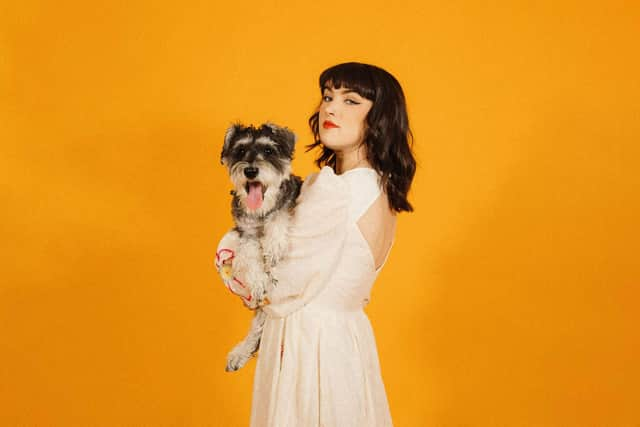 Glaswegian garage veterans The Primevals have been digging the rocking rhythm'n'blues since even The Black Keys were in short trousers. The Dividing Line is their umpteenth album in a fertile run of raw, rough and ready dispatches, this time encompassing the ZZ Top-style distorted boogie of The Drop, the thumping, dynamic rhythm of Sonic Pathway and prowling acid rocker The Will of the People, among other righteous cuts.
Mahler: Symphony No 9 (BIS) *****
The Minnesota Orchestra's Mahler Symphonies series edges closer to conclusion – only the Third and Eighth still awaiting release – with a version of the Ninth typical of its outgoing conductor Osmo Vänskä: a vision that presents the symphony's gnawing turmoil, its troubled entanglement of melancholy and ecstasy, in the clearest of pictures. This, as we know from his BBC SSO days, is Vänskä's way – potency through perfection. While it leaves you very occasionally itching for reckless, swashbuckling abandon, there is something deeply satisfying in near-clinical containment that actually achieves the opposite in emotional terms. The sweet resolve that closes the opening movement is all the more exhaustive for the measured resolve that precedes it; the inner movements – belligerent Ländler-styled pomposity topped by a blistering Rondo-burlesque – stopped in their tracks by the shuddering, heart-stopping acceptance of the finale. Here, Vänskä squeezes every ounce of angst without letting loose his fastidious grip. Ken Walton
Various Artists: The Piper & The Maker II: Celebrating C (Funart Records) ****
Twenty years on from a first album celebrating pipemakers Hamish and Fin Moore, this highly listenable sequel features their smallpipes in C, a timely snapshot of the way these instruments have energised Scotland's flourishing "cauld-wind" pipes revival. As well as characterful solo sets from Brìghde Chaimbeul, Gary West, Angus MacKenzie and Ross Ainslie, there are brisk duets from Fin Moore with Sarah Hoy on viola and Seonaidh MacIntyre with fiddler Ewan Henderson. Songs include a spellbinding Gaelic lament from Margaret Stewart, accompanied on pipes by Henderson, while piper-singer Allan MacDonald's earthy tones deliver Burnt Kale. Also piping while singing are Steve Byrne with Violet Jacob's heartbreaking Halloween and Calum Alex MacMillan with Fadachd an t-Seòladair. Bookending the album are Hamish Moore's plangent solo air in memory of artist John Bellany, and a warmly harmonised quartet arrangement of Ainslie's Lullaby for Mel. Jim Gilchrist