Album reviews: James Yorkston | Jim Ghedi | Arlo Parks
Fife troubadour James Yorkston teams up with the freewheeling improvisors of Stockholm's Second Hand Orchestra, while Arlo Parks has made an album suffused with the sunshine of old school hip-hop that will speak to young people struggling in the isolation of lockdown. Reviews by Fiona Shepherd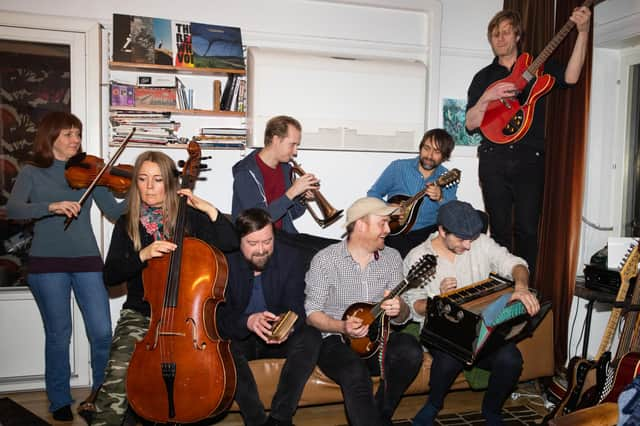 James Yorkston and the Second Hand Orchestra: The Wide, Wide River (Domino) ****
Jim Ghedi: In The Furrows of Common Place (Basin Rock) ***
Arlo Parks: Collapsed in Sunbeams (Transgressive) ****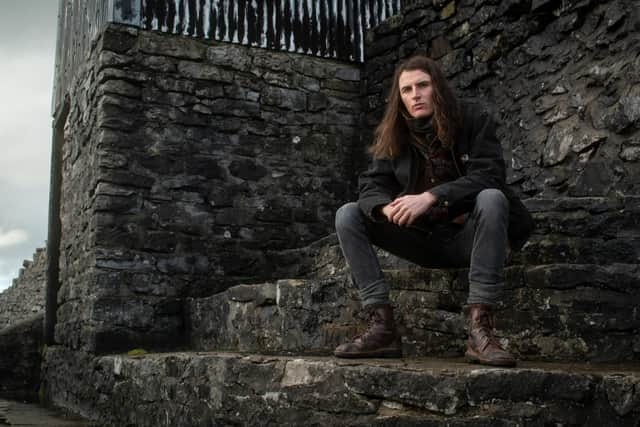 Oh, the luxury of spontaneous in-person musical collaboration. All the more stimulating if that collaboration involves travelling to new lands, new environments. Last winter seems like a different world of freedom and possibility and even though James Yorkston has made good use of lockdown, running online versions of his Tae Sup Wi' a Fifer singarounds and recording an atmospheric Scotsman Session, being in a room with other musicians is where he thrives.
The Wide, Wide River is the product of a three-day recording session in Stockholm in December 2019 with the Second Hand Orchestra, a freewheeling Swedish string band who approached the session with next to no prior knowledge of the material around which they were going to improvise. Their massed response to Yorkston's songs is immediate, organic but never ramshackle, like an action painting of overlapping vocals, strings and piano.
The pacey purpose of the catchy Ella Mary Leather ("I regret ya") contrasts with the uncertainty of the minor chord ending. Choices, Like Wide Rivers takes a tender Americana shape with soulful fiddle and a sensitive backing chorus taking up the gentle sentiments. Written as loving encouragement for his kids, Struggle wears its troubles lightly, thanks to a dusting of folk flute, psychedelic guitars and delicate layers of backing vocals.
Yorkston and his Scandi compadres also cut loose on a couple of longer free range jams such as To Soothe Her Wee Bit Sorrows, where the musicians canter along contentedly, contrasting plangent cello with urgent, clipped fiddle. There Is No Upside is similarly fleet-footed, featuring a sparkling cameo for one of Yorkston's signature instruments, the nyckelharpa, though this one is played by SHO's Cecilia Österholm.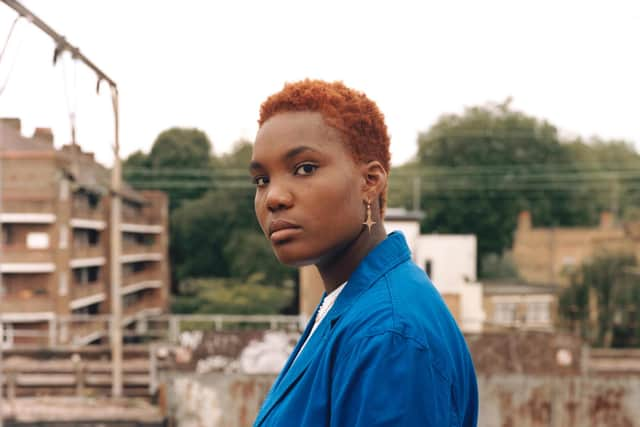 While Yorkston headed to Sweden, Sheffield-based avant-folk musician Jim Ghedi hunkered down last January on a wild, wintry Lewis, living and working in the same space with his band. In The Furrows of Common Place is a more strident, intense experience than Yorkston's jamboree, drawing both on Ghedi's proven capabilities as an instrumentalist but stirring in some original vocal compositions.
Like a traditional song collector, Ghedi makes diligent use of sources. Beneath the Willow is inspired by lines from writer Barry Hines' archived journals, while Lamentations of Round Oak Waters- a shamanic mantra over the drone of harmonium – is named after a work by the 19th century "peasant poet" John Clare on enduring issues of land ownership and control, a theme Ghedi also tackles on opening number Common Thread.
Alongside originals, Ghedi and band also deliver an a cappella call and response rendition of Ed Pickford's Geordie miners' lament Ah Cud Hew, capturing the voice of an old hand as he prepares to down tools for good, and bow out on a sombre version of Scots ballad Son David, an everyday folk tale of fratricide, though it can be hard to make out the story through Ghedi's mannered delivery.
Moving from stormy Hebridean winters to southern summers in one light leap, the debut album by London-based singer Arlo Parks is suffused with the sunshine of old school hip-hop and a bittersweet hankering for summers past.
Despite the hazy, nostalgic feel of the music, the lyrics are crystal clear. Collapsed in Sunbeams is the archetypal letter to her younger self, struggling to find her identity and her place. "We all have scars, I know it's hard…you're not alone though you think you are" she offers on Hope. "Just know it won't hurt so much forever," she soothes on Hurt. Green Eyes, meanwhile, recalls a first love wrecked by malign outside influences.
With so many young people struggling in the isolation of lockdown, this is an album to cradle now, that will resonate even further in summer sunbeams.
Caprices and Laments: concertos by Nielsen, Copland & MacMillan (Delphian) *****
The chemistry between Maximiliano Martin and the Tenerife Symphony Orchestra is as natural as it gets. Known best in Scotland as principal clarinettist of the SCO, Tenerife-born Martin studied there before spreading his professional wings internationally. More apparent, though, is the potent musical synergy that brings this revelatory threesome of concertos to life. At the heart is Carl Nielsen's 1928 Clarinet Concerto, its discursive narrative and mercurial temperament artfully contained within Nielsen's seamless writing. Either side are Aaron Copland's quirky 1940s Concerto for Clarinet and String Orchestra with Harp and Piano, commissioned by Benny Goodman with plentiful jazz innuendos as acknowledgement, and James MacMillan's 1991 tribute to the North Sea Piper Alpha disaster, Tuireadh, febrile and fidgety at one level, surreal and reflective at another. Martin finds endless colour, rhythmic bite and charmed lyricism in these self-defining performances, sensitively matched by fine orchestral playing under conductor Lucas Macías Navarro. Ken Walton
Rachel Walker: Gaol (Ròs Dearg Records) ****
Gaol – "Love" – is Gaelic singer, pianist and songwriter Rachel Walker's first "solo "album in ten years, which is surprising, given the poised, warm-toned quality of her singing, meticulously recorded here with, among others, guitarist Aaron Jones, multi-instrumentalist Jamie Smith and the strings of the Brodick Quartet. The wistful opener, Là Luain – "the Day that Never Comes" – sets the bar high with vocal harmonies from Mòd Gold Medallist James Graham. Tìr is Sàl surges to a sturdy waulking song rhythm, Caisteal Gaoilean (with Graham taking lead vocals) is dramatically percussive while, in contrast, An t-Iarla Diùrach – "The Earl of Jura" – is a delicate solo performance over piano. Three English-language compositions by Walker include the reproachful poignancy of All For You, and a lyrical instrumental, Cuimhneachain, features eloquent uilleann pipes from Jarlath Henderson, while the closing, traditional Thug mi Gaol Dhut is a spellbinding unspooling of yearning.
A message from the Editor
Thank you for reading this article. We're more reliant on your support than ever as the shift in consumer habits brought about by coronavirus impacts our advertisers.
Joy Yates, Editorial Director