Album reviews: Gareth Williams | The Hives | Bonnie "Prince" Billy
For his new album, composer Gareth Williams has turned the final pages of Scottish novels and short stories into piano pop songs, writes Fiona Shepherd
Gareth Williams: Songs From the Last Page (Glo Music) ****
The Hives: The Death of Randy Fitzsimmons (FUGA) ***
Bonnie "Prince" Billy: Keeping Secrets Will Destroy You (Domino) ****
Contemporary classical composer Gareth Williams has adapted literary works and written for literary librettos before but his latest project, Songs from the Last Page, turns the closing page or last lines of a beloved novel or story into a piano pop song as his way of extending the pleasure of a good read.
To date, his "lyricists" have included James Joyce and he has toured book festivals, gathering further suggestions. The possibilities are endless but he sticks to Scottish writers for this album rendition, singing verbatim from classics Treasure Island, Lanark and Peter Pan and the works of modern authors, turning James Robertsons's News of the Dead into a lullaby on electric piano, capturing the sense of redemption and closure in Jackie Kay's short story The Pink House and embodying the spirit of Andrew Greig's At the Loch of the Green Corrie, which asks the reader to finish the story.
He adapts one of two possible endings of Ali Smith's How To Be Both into a declamatory piano ballad and "cheats" by choosing a line from a few pages before the end of Peter Pan, a wistful and plaintive look back at childhood adventures with pizzicato strings deployed like a chiming clock marking the passing of the years.
Live and on record he is accompanied by violinist Aisling O'Dea and cellist Justyna Jablonska. Together, they create a four-minute epic of undulating piano and querulous strings on Song from the Last Page of Lanark and a Waterboys-like drama out of Song from the Last Page of Treasure Island. Williams even narrates/talks over the awkward silence at the end of a Sherlock Holmes mystery, creating a bare, meta meditation on Song From the Last Page of Arthur Conan Doyle's Valley of Fear.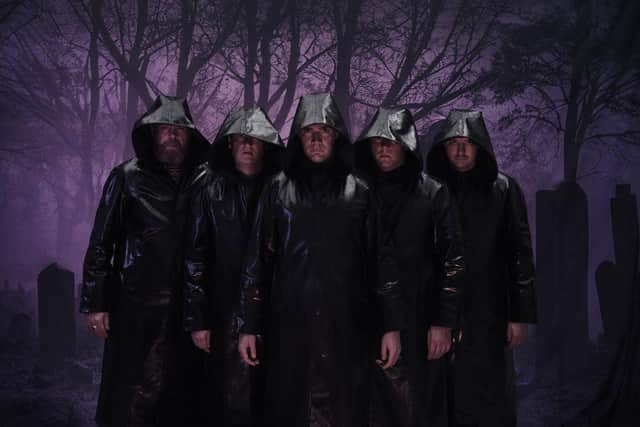 Williams has plenty more in his library, from cookbooks to diaries, so hopefully the delightful Songs from the Last Page story won't end here.
Strutting Swedes The Hives return with their first album in over a decade. In that time, have they matured? Developed? Got a new tailor? Negative to all of that. The quintet are still taut-rocking, sharp-suited, yarn-spinning reprobates claiming on this occasion that their mysterious MIA mentor Randy Fitzsimmons has faked his death and filled his coffin with a new batch of songs.
Each of the 12 tracks are a variation on a theme, from the snotty call-and-response of Bogus Operandi via Clash-like rabble rouser Smoke & Mirrors to the brattish nosebleed stomp of The Bomb. The pugnacious punk sprint of Trapdoor Solution is dispatched in little over a minute, having done all it needs to before the mic drop. Is the raucous Countdown to Shutdown about a relationship? Society? You decide; The Hives only care that you do so urgently.
They take a relative breather on What Did I Ever Do To You?, but are still bristling with attitude before Step Out Of The Way sprints to the finish line.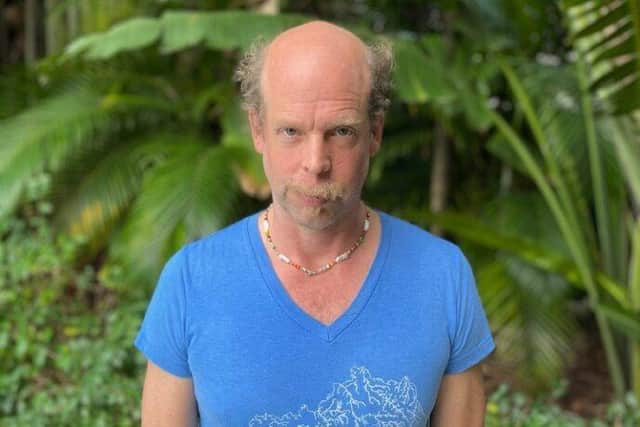 In comparison, the pace of the latest Bonnie "Prince" Billy album is glacial. Keeping Secrets Will Destroy You is an intimate, acoustic country record, recorded live in Louisville, Kentucky with an ensemble of local musicians. Straight-talking sage Will Oldham holds his nerve throughout, warning "the end of the world isn't going away" on the exposed ballad Like It Or Not with vocals to lean in to and strings resonating from the other side of the room. Behold! Be Held! offers husky reassurance and the unexpected mournful sax of Drew Miller. Blood of the Wine is more desolate and nature bites back on psych folk drone Trees of Hell, but the signature droll Oldham humour informs the lighter chronicle Rise and Rule (She Was Born In Honolulu) and the ding-donging of Crazy Blue Bells.
Schumann: Complete Organ Works (Naxos) ***
Schumann had as curious a fascination for Bach as he did for the organ. Of the latter he wrote: "Lose no opportunity of practicing on the organ." Yet the outcome compositionally – much of it initially written for pedal piano – smacks of dabbling. If they weren't Sketches (4) or Studies in the form of canons (6), he busied himself with six Fugues based on the earlier composer's B-A-C-H musical monogram. Such intellectual challenges form the entirety of his organ output, which British organist Tom Winpenny illustrates faithfully on the recently restored mid-19th century Fürtwangler organ in St Matthäikirche, Gronau. The instrument's tonal quality is solid and meaty, with sufficient delicacy and character to instil lithesome spirit in the music. What you don't get – which you do in pedal piano performances – are the pianistic nuances that warm the melodic contours. As such, the rigidity and meaningful pastiche of the B-A-C-H pieces fare best. Ken Walton
Kurt Elling & Charlie Hunter: SuperBlue: The Iridescent Spree (Edition Records) ****
Grammy-award-winning vocalist Kurt Elling continues to embrace hipdom in this second album from his SuperBlue funk-soaked partnership with guitarist Charlie Hunter, adding lithe vocals and inventive lyric-writing to grooves generated expertly by Hunter with drummer Corey Fonville and bass and keyboard player DJ Harrison. He brings urgent lift to Joni Mitchell's Black Crow (with exuberant flute from Elena Pinderhughes), while the first of his lyric overlays dispenses dry-humoured advice over the crisp beats of Freeman Square, and Ornette Coleman's Only the Lonely Woman gains an excoriating commentary on male-female abuse, with whirring drums. Elling can still dwell warmly on a lyric, as in Little Fairy Carpenter, while snappily riding the horn blasts of Nate Smith's Bounce It. And there's maybe a whiff of Ray Bradbury's October Country in his quietly eloquent recital of Billy Collins's gloriously whimsical poem The Afterlife. Jim Gilchrist