Album reviews: Emeli Sandé | David Holmes | Cat Power | Conscious Route
Emeli Sandé continues to explore emotional extremes on her latest album, writes Fiona Shepherd
Emeli Sandé: How Were We To Know (Chrysalis Records) **
David Holmes: Blind on a Galloping Horse (Heavenly Recordings) ***
Cat Power: Cat Power Sings Dylan – The 1966 Royal Albert Hall Concert (Domino) ****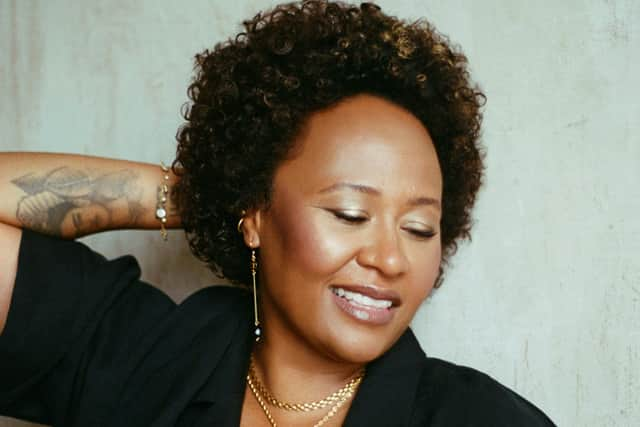 Conscious Route: Belterz (True Hold Records) ****
Divorced and settled with a new partner, Emeli Sandé still has relationship stuff to work through – at least in a creative capacity. Following relatively hot on the heels of 2022's Let's Say For Instance, her fifth album How Were We To Know features more general musings on the nature of love and heartbreak, delivered with her usual MOR lyrical wisdom, all just vague enough to apply universally.
The big ballads deal with break-ups, the title track a taste of absolution at the collapse of a relationship, with her breathy falsetto giving way to full Sandé holler. "What am I supposed to do with all this love?" she bleats on the sleek exaltation of All This Love. Hire a gospel choir to deliver the news?
No metaphor is too clichéd, as she searches for a safe haven on Lighthouse, a plea for recovery with cosmic Seventies soul and light dub vibrations in the mix. Fluttery pop R&B ballad Too Much is reminiscent of Rihanna and not just because of the slightly strangulated vocal style, while Like I Loved You could fit snugly into the Sam Smith or Ed Sheeran catalogue, with funky drummer shuffle lifting the familiar emoting and standard strings.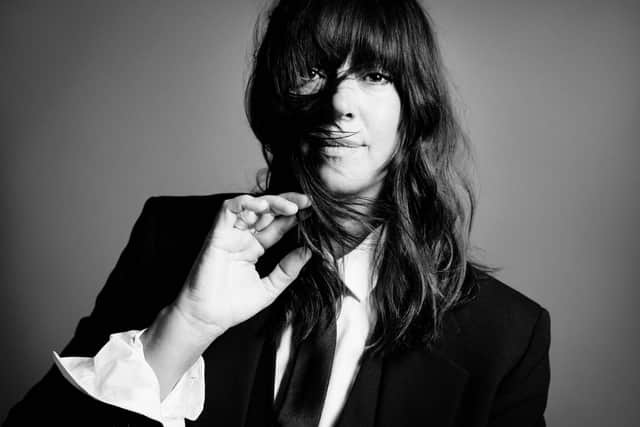 Engaging Eighties electro number My Boy Likes to Party is not quite the fizzy pop promised by the title, rather a melancholic admission that "I don't think he's ever going to settle down", but it's a welcome variation on a proven banal formula as Sandé continues to explore big feelings in airbrushed, sometimes downright neutered terms.
Belfast DJ, producer and composer David Holmes has been so busy with soundtrack work – gold star for the Killing Eve score – that 15 years have elapsed since he last released an album of his own. Blind On a Galloping Horse is a thoughtful rather than a party comeback, featuring shimmering, psychedelia-inspired backing tracks and cool vocals from Raven Violet.
Holmes addresses the social, political and personal upheavals of the times with the terrible resonance of the strangely beatific When People Are Occupied Resistance Is Justified and the pacier indie electro of Hope Is The Last Thing to Die, while Necessary Genius is his roll call of heroes, from Sinead O'Connor to Terry Hall. The late Andy Weatherall is in that number too, and an unrecorded Weatherall track, I Laugh Myself to Sleep, provides a post-punk jolt to the general reverie.
On her latest album, Chan Marshall aka Cat Power pays live tribute to her idol Bob Dylan, in particular the controversial period when he was making the transition from acoustic folkie to electrified sets. Cat Power Sings Dylan – The 1966 Royal Albert Hall Concert recreates the notorious show – which actually took place at the Manchester Free Trade Hall – when he was heckled as "Judas" for his heresy. The original Dylan tape was mislabelled as the Royal Albert Hall and Marshall has recorded her rendition at the London venue – complete with audience tribute heckle.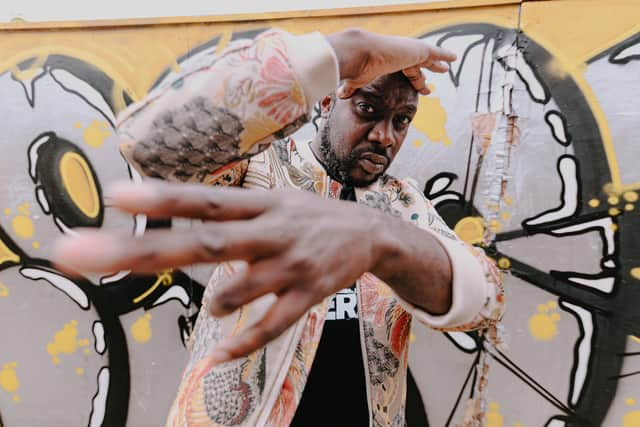 Marshall has the measure of these songs, singing the sensitive first half with the softest of vocals and faithful arrangements. The contrast with the rocking second half is stark though not surprising, with highlights including the boppy Tell Me, Momma, the strutting Leopard-Skin Pill-Box Hat and an acidic Ballad of A Thin Man.
Edinburgh rapper Conscious Route is big on collaboration and community support. His new album Belterz is stuffed with guest rappers and singers – Empress, Stanley Odd's Solareye, Queen of Harps, Becci Wallace – poised to enhance the diverse musical menu which takes in the drum'n'bass pace of Essence, classic Caledonia-meets-California grooves of Day Ones and the sweet lovers rock of Late.
Mendelssohn: Symphonies Nos 3 & 5 (Linn) *****
Mendelssohn has featured significantly in the history of the Scottish Chamber Orchestra. It suits their robust intimacy, expressive suppleness and jewel-like precision. Successive chief conductors have applied differing approaches, the latest being Maxim Emelyanychev, whose bright new coupling of the Third (Scottish) and Fifth (Reformation) Symphonies offers delectably fresh and typically individual insight. He addresses the Scottish Symphony for what it is: a reflective impression, never a direct narrative, of the composer's 1829 Caledonian sojourn. As such, he honours the aerodynamic logic of its symphonic sweep without losing sight of its picturesque inflexions – misty glens, carefree folk-inspired exuberance, and much in-between. The same exhilarating textural detail emerges in the Restoration Symphony, a work anchored by its Lutheran symbolism – the early luminous emergence of the Dresden Amen, but especially the thrill of a cathartic Finale based on the hymn Ein feste Burg. A gloriously uplifting conclusion to a thoroughly compelling disc. Ken Walton
John Scofield Trio: Uncle John's Band (ECM Records) ****
Following his last, intimately solo release, renowned guitarist John Scofield further delves into his copious tune-memory banks, in the tightly empathetic company of double-bassist Vicente Archer and drummer Bill Stewart. Thus this double album opens with Dylan's Mr Tambourine man, emerging amid drones and cymbal hiss, while the closing title track is a companionable ramble with a Grateful Dead number. In between, the trio ranges through full-flight bebop in Miles Davis's Budo and Scofield's own How Deep, while the energetic funk of Mask gives way to a fondly contemplative treatment of Bernstein's Somewhere. There's a dreamy, bluesy glide through the classic ballad Stairway to the Stars while countryish Back In Time, with its echoes of Ghost riders in the Sky, or Neil Young's Old Man, are re-energised by Scofield's blend of limber fluidity and sudden attack, every swoop and chop placed with care. Jim Gilchrist