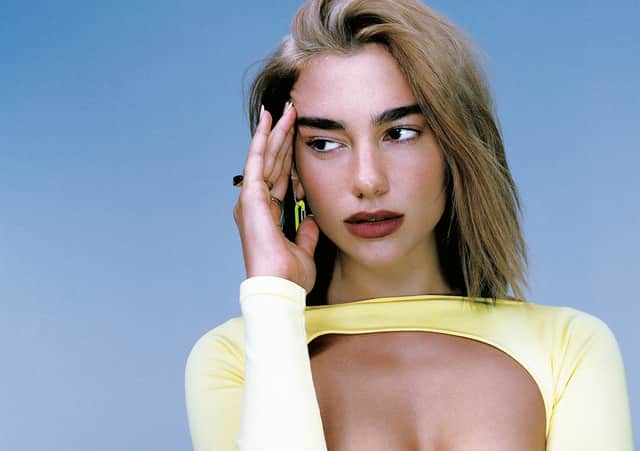 Dua Lipa
Dua Lipa: Future Nostalgia (Warner Records) ***
Thundercat: It Is What It Is (Brainfeeder) ****

Melt Yourself Down: 100% Yes (Decca) ****

Savage Mansion: Weird Country (Lost Map) ****



To paraphrase 20th century sage Bill Shankly, music is much more important than a matter of life and death. In that context, Dua Lipa's catchy, confident second album, pitched by the artist as a "dancercise class," could be a life-saver over the next few months – an escapist party with a stiletto-booted foot in reality.

This well-crafted collection of come-hither dance pop could become the Confessions on a Dancefloor of the coronavirus age. The influence of Madonna can be heard on the likes of Levitating and its non-stop party credentials are boosted by the heady house beat of Hallucinate.

Future Nostalgia lives up to its name from the off, with the slick 80s R&B of the title track. Fat funk bass and disco strings spice up the pop hooks of Don't Start Now, while Lipa showcases the raspy, gaspy slightly rocky edge of her voice on Cool.

The London pop diva is not coy about coitus, bypassing the teasing dance metaphors to get straight to the point. How does Lipa lust? Let her count the ways, starting with the Olivia Newton John-referencing Physical – already covered as Don't Get Physical for socially distant times.

Electro throwback track Pretty Please might ask nicely but it's a brazen call to action, while the cutesy handjive of Good In Bed is akin to an own brand Amy Winehouse. The one-track lyrical flow is cheered up on Love Again by a flourish of disco strings and a sample of the sample from White Town's curveball chart-topper Your Woman.

Lipa injects a note of vulnerability on the booty-shaking Break My Heart but, even so, she's going in with her eyes open. And then it's time to send everyone home with something to think about as she drops the pace but ramps up the rhetoric on Boys Will Be Boys ("but girls will be women"), her no-nonsense take on sexual harassment.

Along with his hep associate Kamasi Washington, funk bassist Stephen Lee Bruner akaThundercat came to wider recognition as a key player on Kendrick Lamar's landmark To Pimp a Butterfly album, His latest offering, It Is What It Is, favours soothing space jazz and light summer funk over righteous rage, as dreamily exemplified by the fleet and fluid drumming, mellow bass runs, breathy backing chorus and soulful saxophone combo of Innerstellar Love.
He picks up the pace considerably but retains the smooth surface sheen on I Love Louis Cole, recalls 70s and 80s soul funk on the hook-laden Dragonball Durag and welcomes veteran vocalist Steve Arrington to the electro funk party on Black Quails. Badass in a laidback style.

In marked contrast, London jazz punk outfit Melt Yourself Down shake it up on their second album, inspired they say by "extreme cultural restlessness." Saxophonist Pete Wareham helms the invigorating agitation, while vocalist Kush Gaya declaims over his jagged urgency on hot topics from social media to the Grenfell inquiry and producer Youth brings his practised touch to their thrilling collision of punk, funk, Nubian and Jamaican rhythms on the appropriated titled likes of Chop Chop.

Glasgow indie rock quartet Savage Mansion channel a host of similarly complementary influences on their second album. Weird Country is conceived as a love letter to their home, and there is much of the city's freewheeling 80s indie sound in the joyous looseness of Karaoke and charming twang of Battlefield Boss Dream as well as deliberate nods to Pavement and the Velvet Underground, two bands who have long exerted an influence on Glasgow's musicians. Elsewhere, there is a gleeful belligerence to There's No Time to Waste and the title track, a raucous digest of things that make frontman Craig Angus go "hmmm." Fiona Shepherd

William Byrd: Singing in Secret (Delphian) ****

Whether in the slow-burning evocation of the Miserere mei, or the joyous madrigalian complexity of Gaudeamus omnes – to name but two of the Graduals featured in this celebration of clandestine Catholic sacred works penned by William Byrd under the shadow of the Protestant Reformation – Byrd's consistent genius finds resonant voice in these performances by the Marian Consort under director Rory McCleery. Running through this album like a spinal column, though, is the glorious Mass for Four Voices. As a setting, it is an intricately balanced contrapuntal tapestry, its motifs woven together with silken perfection, the harmonic colours responsive to the text. McCleery's band of singers offer a sublime homogeneity offset by sharpened individuality among the voices, never to the point of abrasiveness, but just enough to inject a telling fragility into music that once had to be sung while watching one's back. Ken Walton

Ian Shaw / Iain Ballamy /Jamie Safir: What's New? (Silent Wish Records) ****

No slight to suggest this warm-hearted album might have been tailor-made for self-isolation. It sees two well established figures, singer Ian Shaw and tenor saxophonist Iain Ballamy, joined by pianist Jamie Safir, the trio delving into the classic songbooks with instinctive skill yet also an ease which suggests they just strolled in from the street for a session. Shaw's vocals, sliding between tenderness and emotional urgency, and Ballamy's rich, breathy sax knit together sweetly in songs such as Bacharach's You'll Never Get to Heaven, or unite in bittersweet rumination in the Bernstein number Some Other Time. Safir, meanwhile, ranges exuberantly during You Stepped Out of a Dream or It Might As Well Be Spring as Shaw flips mischievously between sonorous and falsetto vocalising. There's real tenderness in Alfie, and in Ballamy's sublime lead-in to I'll Only Miss Him When I Think of Him. Jim Gilchrist