Album reviews: Broken Records | Lost Map presents Weird Wave | Devendra Banhart | John Douglas
The latest release from Edinburgh's Broken Records is an elegant mid-life crisis of an album, writes Fiona Shepherd
Broken Records: The Dreamless Sleep of the 1990s (J Sharp Records) ****
Lost Map presents Weird Wave: Lost Map presents Weird Wave (Lost Map Records) ***
Devendra Banhart: Flying Wig (Mexican Summer) ****
John Douglas: John Douglas (Reveal Records) ****
Edinburgh's Broken Records are somewhat under-appreciated hometown heroes – a band of class, energy and emotion. On their latest album, they lean to acoustic arrangements without compromising the richness of their sound. The Dreamless Sleep of the 1990s is an elegant mid-life crisis of an album – not characterised by hitting the self-destruct button but by invoking simpler times as the responsibilities of adulthood crowd in and the rollercoaster of life experience leaves its mark.
Yearning from the off, You Won't Be There showcases their sound palette – the warm chime of electric piano, Hammond organ chaser, eddying strings and jangling guitars. Despite the largely acoustic set-up, they have no trouble building a propulsive, rootsy head of steam on Night Time, before adding pounding piano to the mix on the title track, a song inspired by frontman Jamie Sutherland's vivid dreams of a carefree adolescence. "What I'd give to feel the way I used to feel," he sings with unapologetic nostalgia, truly aching for the past.
Elsewhere, wistful waltz An Answer also captures a hankering ("drink away the summer's fading light") while the melody and delivery of Swell recalls those Glaswegian masters of atmosphere, The Blue Nile, before the band gear up again for the rousing thoughtfulness of A Thousand Songs.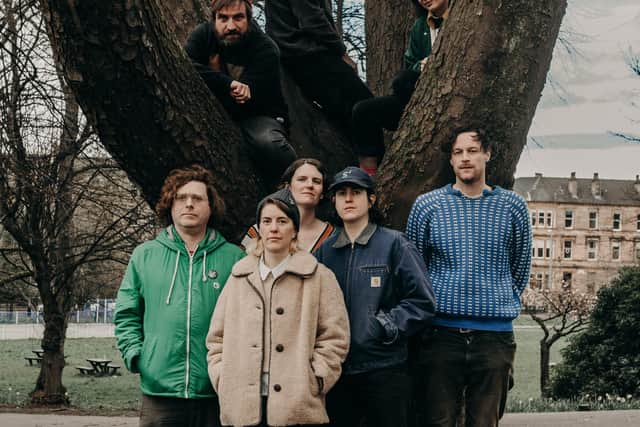 Eigg-based label Lost Map Records marks its tenth anniversary in typical community style with supergroup project Lost Map presents Weird Wave. Label founder Johnny Lynch aka Pictish Trail helms the collective whose self-titled album involved members of Lost Map alumni eagleowl, Savage Mansion, L.T. Leif, Tuff Love and Kid Canaveral workshopping, writing and rocking from scratch in a hostel on Eigg over the course of one week – no prep allowed, just some shared influences and a history of coming together in various permutations.
Hazy indie psych opener The Prospect is typical of the jam band results. This is a freewheeling collection, imbued with new wave attitude and synth squiggles on Unrecognise!, a cool call-and-response number with Lynch's declamatory tones contrasting with the soothing siren call of Leif. Heady lullaby Big Jetty is the strongest song in the set but closing motorik epic Astral Difficulties/Weird Wave is a climactic showcase of what they can do as a group.
Devendra Banhart's Flying Wig is a mellow electronica record to bathe in, recorded in Topanga Canyon with producer/musician Cate Le Bon, but suffused with the neon nightlife of nearby LA. You can clearly hear Le Bon's off-kilter influence on psych folk mantra Nun but there is an abiding Enoesque quality to the soothing synth reverberations of Sight Seer and a twilight intimacy to Banhart's breathy caress. In a nod to his lo-fi folk roots, Charger is a quirky, Ivor Cutleresque ditty about misplacing a charger, a metaphor for losing spark. Banhart, in contrast, is on flaming form, teaming acid guitar with a cool, flinty Eighties synthscape on Twin.
The self-titled debut album from Trashcan Sinatras guitarist John Douglas is as simple as it gets, just his voice, acoustic guitar and a quality set of reflective songs. Late night lament I Just Want To Go Home celebrates the joys of a night in, while The Sleeping Policeman – a solo shanty sung at the bottom end of his range – is an ode to the end of the working day.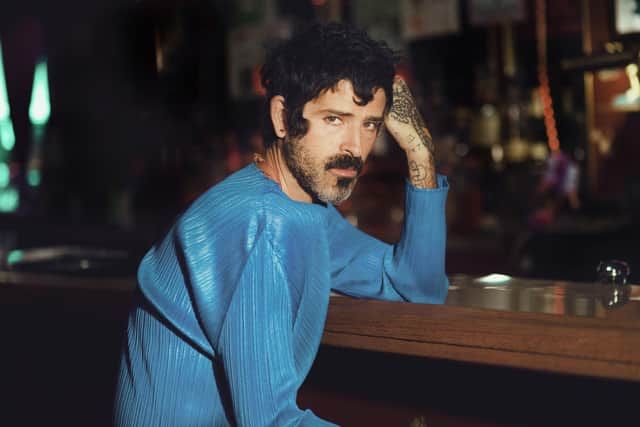 The childhood memory of Orange Crayons exudes a gentle comfort, as does his solo rendition of Trashcan Sinatras' Weightlifting. Douglas also covers Prefab Sprout's We Let The Stars Go, a favourite from his busking days, but his own songs hold their own. I'm Not the Fella, a Richard Hawley-like brush-off, is more romantic than most love songs, while Always is a new hymn to his wife, Eddi Reader.
Orazio Benevoli: Missa Tu es Petrus (CORO) *****
Among the most memorable of Palestrina's Post-Reformation motets is the exhilarating Tu es Petrus. It found new life in the 17th century as the inspirational foundation of Orazio Benevoli's parody mass, Missa Tu es Petrus, which is the central spine of this ravishing new disc by Robert Hollingworth's vocal ensemble I Fagiolini and the period instruments of The City Musick. The context is revealing and fascinating. First comes the silvery fluency of Palestrina's own six-part motet, beyond which Benevoli's seamless architecture, his free-flowing polychoral expansionism, takes extravagant flight. It's in such coruscating climaxes as the Credo's final moments that the "modernism" of the Italian Baroque erupts, a theatricality inspired by such colossal basilicas as St Peter's in Rome. Interspersed motets by Benevoli's exact contemporary Bonifazio Graziani offer delightful interludes between the mass movements, their narrative intimacy firmly in the spirit of Monteverdi or Giovanni Gabrielli. Ken Walton
Peatbog Faeries: I See a World (Peatbog Records) ****
Six years on from their 25th anniversary album, the Skye-based acid crofters remain in formidably fine fettle. Led by fiddler Ross Couper and piper Peter Morrison, their current line-up includes Shetland saxophonist and keyboard player Norman Willmore, fiddler-guitarist Innes Watson and Glasgow drummer Stu Brown. Guests include Bevvy Sisters vocalists Heather Macleod and Gina Rae and saxophonist Helena Kay. Tones and textures are deftly spliced together amid a spacey acoustic, but the groove's the thing, right from the opening The Jesster, with its insistent percussion, synth trills and layered chorusing. Strident desert-blues guitar characterises The Humours of Ardnamurchan, while Ann Robertson's Kitchen sees Couper's fiddle speeding alongside Ryan Murphy's uilleann pipes. The one song is Sister of Moses, a drifting, allegorical balm for a fractured world, while a sudden sax interlude from Kay breaks into the Clunie Road set as they hurtle joyously down the home straight. Jim Gilchrist