Album reviews: Blur | Dot Allison | Rita Ora
Although often fuelled by anger or at least bewilderment, Blur's new album is largely a gentle, elegiac affair, writes Fiona Shepherd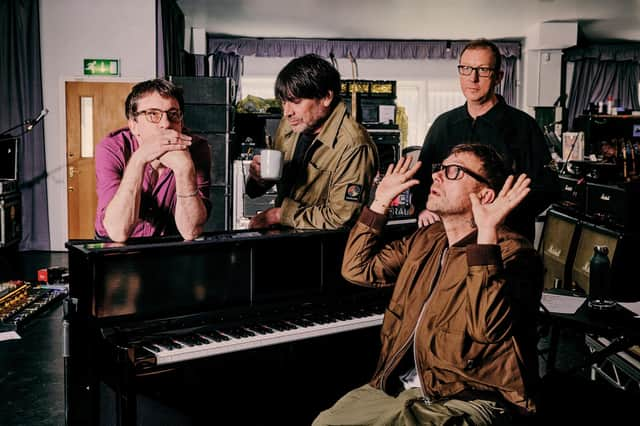 Blur: The Ballad Of Darren (Parlophone) ****
Dot Allison: Consciousology (Sonic Cathedral) ****
Rita Ora: You & I (BMG) **
Despite the band's insistence that their ninth album is quintessentially Blur because of the group effort involved in its creation, The Ballad of Darren doesn't sound altogether Blurry. Graham Coxon's sterling guitar work and hangdog harmonies are welcome familiar signatures, but the melancholic mood has more in common with Damon Albarn's solo work, while there is an elegiac atmosphere to the striking sleeve photo of a lone swimmer at Gourock Outdoor Pool – Albarn seems haunted by the Holy Loch, having never forgotten a Blur concert in Dunoon in the mid-Nineties.
The Ballad of Darren is generally a gentle album, though often fuelled by anger or at least bewilderment, striking about the right tone for a group of middle-aged musicians who invented then transcended Britpop. The mellow muzak of title track The Ballad is a reminder that Albarn was writing indie torch song poetry when Arctic Monkeys' frontman Alex Turner was picking up a guitar for the first time. "When the ballad comes for you, it comes like me" is a richly evocative line.
This is swiftly followed by post-punk noisenik number St Charles Square, featuring Albarn in conversational mode and Coxon wrangling some Carlos Alomar-style dystopian guitar, while Barbaric belies its freewheeling pop tune to lament the loss of certainties. Its words could apply to the pillars of a relationship – or society – crumbling away.
Russian Strings is another mature croon, while Goodbye Albert features a gorgeous guitar coda from Coxon, as plaintive as any Albarn vocal. Far Away Island is as wistful as the title suggests, one of Blur's woozy end-of-the-pier waltzes, garnished with tremolo guitar and sighing strings, before the album comes to an abrupt finish with The Heights, an airy epic with a lithe vocal from Albarn, which teases like an end-of-season cliffhanger.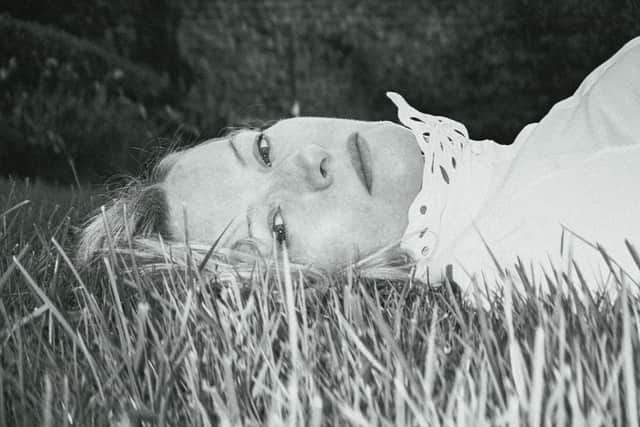 Dot Allison could easily rival Albarn in a wistfulness face-off; her fragile, breathy voice is the lead instrument on her latest album. The Edinburgh-based singer, formerly of One Dove, is on a creative roll since returning to music for the first time in a decade in 2021 with the featherlight but somewhat one-note Heart Shaped Scars.
Consciousology is more ambitious in scope, drawing inspiration from natural rhythms, and environmental and horticultural themes (her father is a botanist) as well as embellishing her quiet, acoustic style with string arrangements courtesy of Northern Irish polymath Hannah Peel, performed by the London Contemporary Orchestra.
The insistent acoustic mantra Shyness of Crowns is inspired by tree behaviour and she literally captures electrical plant vibrations through the wiggy magic of technology on haunting psych folk number Double Rainbow. Mother Tree celebrates the mysterious world of tree root networks, while Moon Flowers is a light, fragrant chamber folk song on sensitivity to our environment.
The initially fragrant Unchanged opens out into an epic prayer with wilting dissonant strings and a guest spot from Ride/Oasis guitarist Andy Bell. Weeping Roses, meanwhile, is Allison's return gift to the late Andrew Weatherall, who gave her a transformative Tim Hardin tape in the Nineties, with her voice almost breaking at the top end of her range.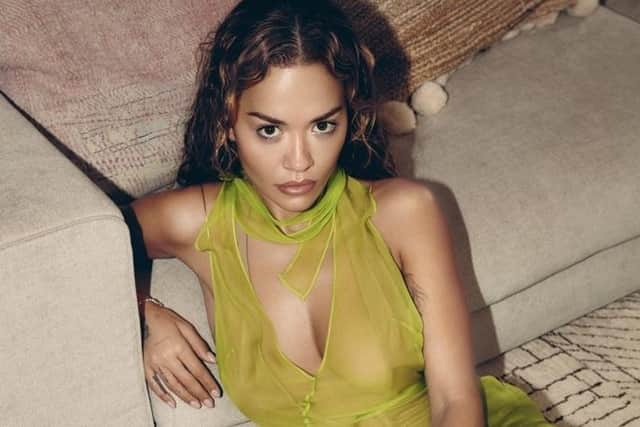 Rita Ora, in contrast, is going straight for the commercial jugular with no room for subtlety on her third album in a rather piecemeal career. You & I doesn't sound likely to turbo-charge her fortunes, despite a number of efficient electro pop tracks which will fit snugly on radio playlists. Current single Don't Think Twice is already there, pumping out the Euro banger style which demands an involved dance routine. You can't fault the source material of Praising You, which draws heavily on Fatboy Slim's exultant rave classic, but original ideas are thin on the ground.
Stuart MacRae: Earth Thy Cold is Keen (Delphian) *****
Captivated by the unique, surreal quality of Australian mezzo soprano Lotte Betts-Dean's voice – a folk-like purity embellished with beguiling ornamentation – Stuart MacRae set about composing eight works for her over a recent intense two-year period. The results are enchanting, characterfully revealed in the album Earth, Thy Cold Is Keen, in which Betts-Dean is joined by Sequoia (violinst Alice Rickards and cellist Sonia Cromarty) and MacRae himself on harmonium and electronics. There's gripping unpredictability in a journey that courses through the mystical, largely unaccompanied simplicity of The Captive (words Emily Bronté), the frenetic electronics of Elided Compressed, a traditional Gaelic song playfully remodelled, and much more en route to the crushing density of O Earth, Lie Heavily and the earlier-composed The Lif of this World. The title track is an ethereal combination of voice and harmonium. Sequoia go it alone in two individually seasoned instrumental numbers. Ken Walton
Lauren MacColl: Haar (Make Believe records) ****
East-coast dwellers know well the eclipsing nature of haar. For Highland fiddler and composer Lauren MacColl, sea fog is an analogy for a year of personal loss: from the inexorable tidal flow of the title track to the closer, an open-hearted air for her late grandmother, this is deeply emotive and atmospheric music that also reminds us that "after the mist, always comes light". MacColl is accompanied by such respected names as cellist Alice Allen, harpist Rachel Newton and guitarist Anna Massie. The ominous cello, harmonium and harp of Natal, incorporating Newton's Gaelic recitation, commemorate a naval vessel which exploded off MacColl's native Cromarty in 1915 with appalling loss of life, while Culbin is a tender air inspired by a village buried in a sandstorm, now a haven for nature. The one traditional tune is the brief but poignant An-raoir, with just fiddle soaring over piano. Jim Gilchrist