Album reviews: Amy Macdonald | Elvis Costello | Sturgill Simpson | Conscious Route & True Note
Amy Macdonald lets her guard down just enough on her eclectic fifth album, The Human Demands, writes Fiona Shepherd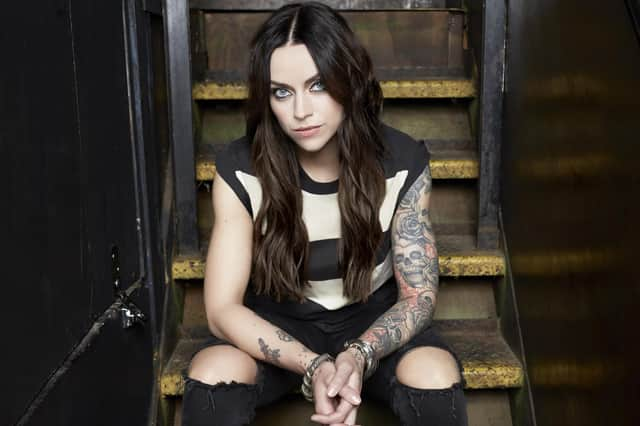 Amy Macdonald: The Human Demands (Infectious Music) ***
Elvis Costello: Hey Clockface (Concord Records) ****
Sturgill Simpson: Cuttin' Grass – Vol 1 (High Top Mountain Records) ****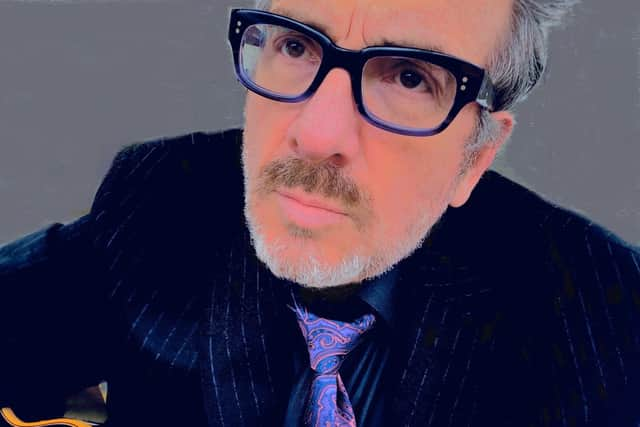 Conscious Route & True Note: Lost Routes (True Hold Records) ****
Amy Macdonald has always come across as an old head on young shoulders but now that she has been a professional musician for half her life, she truly has come of age as a songwriter. Her fifth album The Human Demands is about "what it takes to be human," the life choices we make, the pressures we face, related in typically accessible storytelling style using that unmistakable voice.
Macdonald has let down her well-maintained guard sufficiently to include a song she says is wholly personal. Fire is an ode to her husband, the footballer Richard Foster, but this slick, chiming AOR number on the kindling of emotions is general enough not to reveal much.
The country-flavoured Statues is a likewise universal tale of the street where you live, based on the street where she lived, but she hits a richer seam on The Hudson. Inspired by her parents' travels to New York in the Seventies, it's a wistful look back at wilder days from the ambivalent perspective of a settled thirtysomething and mines some of Lana Del Rey's nostalgic je ne sais quoi. There are no October surprises on offer, but she does flirt with hand jiving soul pop on Strong Again and reels in the listener with the refreshing acoustic country folk of Young Fire, Old Flame while the title track imbues an evergreen concept with bittersweet relevance as we rethink priorities in the light of the pandemic.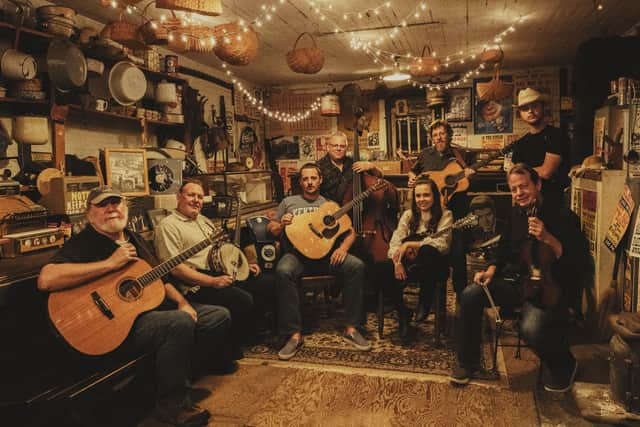 On his 31st album, the dependable Elvis Costello is as spontaneous as MacDonald is polished, with the majority of Hey Clockface's 14 tracks recorded in two days in Paris with a scratch band of gifted jazz musicians semi-improvising around Costello's words, melodies and sentiments to produce the moody Middle Eastern backdrop to Revolution #49 and the pocket symphony of woodwind and electric piano which accompanies They're Not Laughing At Me Now.
Solo sessions in Helsinki yielded the crunchy garage rock of No Flag and the clipped, rhythmic Hetty O'Hara Confidential, a cautionary tale of gossip and speculation in the social media age ("a jukebox jury full of judgement and fury"), while a transatlantic exchange with guitarist Bill Frisell and trumpeter Michael Leonhart produced the punk beat poetry of Newspaper Pane. The end result is an album that plays to all of Costello's strengths from quiet rage to husky sorrow.
Sturgill Simpson has found his own cure for Covid – while recovering from the virus, he has re-recorded songs from his diverse catalogue, which spans country soul to fuzz rock, in a bluegrass style with the peppy help of top Nashville players including Sierra Hull and Tim O'Brien.
Cuttin' Grass is a joy and a treat, whipping through 20 tracks in a crisp 55 minutes, from the Tex Mex trill of All Around You to the pacy party of All The Pretty Colors, while still affording opportunities for Simpson to shine in hs lonesome balladeer mode.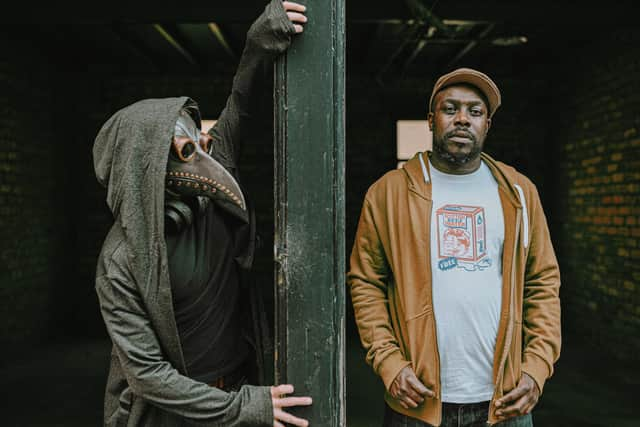 London-born, Edinburgh-based rapper Conscious Route, aka Rolain Bradbeer, and masked producer True Note come together on Lost Routes, a classy piece of work, encompassing hip-hop, grime and drum'n'bass, which deserves to reach a wide audience.
Bradbeer is a rapper who draws you in with a calm, clear authority, weighing his words against brooding backdrops or leavening his message with the smooth electro jazz of Awakening and a soulful solo from trombonist Chris Grieve on Mash Up Days.
The moving, expansive Cat's Out the Bag is a poetic acknowledgement of mental health challenges but there's energy to spare as the twosome ramp up the rhetoric on Proper Gander, barely touch the ground on the fleet drum'n'bass track Frontline and, finally, bow out on the bouncy Don't Call Me.
Kalevi Aho: Sieidi & Symphony No 5 (BIS 2336) *****
Finnish composer Kalevi Aho's percussion concerto Sieidi, written ten years ago for Colin Currie, is a visually theatrical and blistering auditory experience. Such is the expressive range of Aho's often frenetic and savage writing that, eyes closed and ears attuned, the images vividly present themselves. Currie sets the scene on solo djembe, the orchestra eventually taking over with a wild exuberance that rarely gives up. Currie's evocative narrative journeys through a sequence of percussion instruments - untuned to wood to metal to central tam-tam cadenza before the order is reversed - and in music, coloured with African, Arabic and Oriental influences, that counters fitful energy with haunting reverie. The excellent Lahti Symphony Orchestra, under Dima Slobodeniouk, also performs Aho's bombastic Symphony No 5. Ken Walton
Richard Glassby Quartet: Eclipse (richardglassby.com) ****
Yet another impressive emergent ensemble from Glasgow's fecund jazz scene plays material which won drummer Glassby this year's George Duncan Prize for Jazz Composition at the Royal Conservatoire of Scotland. With tenor saxophonist Simon Herberholz, bassist Ewan Hastie and award winning pianist Fergus McCreadie – all fellow or former RCS students – this is a strikingly mature-sounding quartet. The opening What the Bop is a statement of intent while the longest and arguably most gripping number, A Subtle Change, evokes Coltrane with its clarion call and compelling bass line. Glassby's animated drum showcase, First Contact, leads directly into the sonorous opening of the album's title track. Another Day sashays along to a lean bossa rhythm, while In and Out switches tempo dramatically, letting McCreadie and Herberholz out of the trap at full pelt. Jim Gilchrist
A message from the Editor:
Thank you for reading this story on our website. While I have your attention, I also have an important request to make of you.
The dramatic events of 2020 are having a major impact on many of our advertisers - and consequently the revenue we receive. We are now more reliant than ever on you taking out a digital subscription to support our journalism.