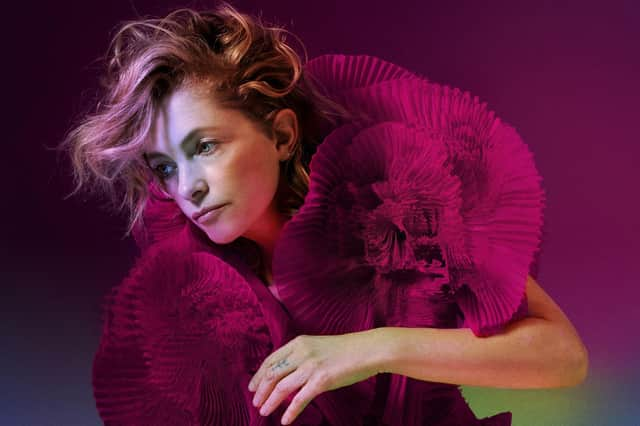 Alison Goldfrapp: The Love Invention (Skint) ***
Dr Teeth and the Electric Mayhem: The Muppets Mayhem (Original Soundtrack) (Walt Disney Records/UMR) ***
Spare Snare: The Brutal (Chute Records) ****
Eyes of Others: Eyes Of Others (Heavenly Records) ****
Alison Goldfrapp prepares for her appearance at the Edinburgh International Festival with the release of her debut solo album. The Love Invention, it must be said, is not a huge leap from her work with Will Gregory in the band that also bears her name.
On this occasion, her creative foil is noted electro producer Richard X. To some degree, he is the continuity candidate, assisting Goldfrapp in finessing her solo lockdown recordings into an efficient collection of her signature sultry electro pop. Goldfrapp is a perennial shapeshifter but here her remarkable voice is so shrouded in studio effects that it lacks personality and there are times, such as opening track Never Stop, when the seamless blend of machine music and breathy vocals could be mistaken for the latest Kylie release. "You've arrived at the sublime," she purrs without quite delivering on that promise.
The title track is a sci-fi take on better living through chemistry, its pilled-up bliss embellished by stilted synth arpeggios and a Daft Punk-style muffled bassline on the run-out groove. Digging Deeper Now is more surface sheen with a light, skittering breakbeat, ambient house backing and Goldfrapp's featherlight vocal. The Beat Divine also fails to live up to its name, coming over like a Giorgio Moroder ballad without the innate melodrama.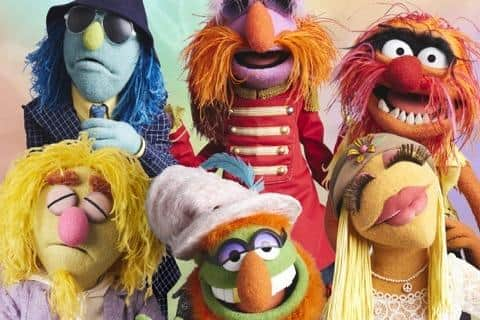 Fluttery electro ballad SLoFLo and In Electric Blue find Goldfrapp in falsetto ecstasy, while So Hard So Hot, recorded during the 2022 heatwave with all the double meaning that imparts, is an electro disco highlight. "Do you know how to radiate?" she teases, holding her nerve and doubling down on the synthetic R&B of Hotel (Suite 23).
The latest glorious Muppets escapade – Disney+ series The Muppets Mayhem – turns a long overdue spotlight on Muppets house band Dr Teeth and the Electric Mayhem, with musicians queuing up to cameo beside this beloved veteran outfit, still comprising incorrigible drummer Animal, guitarist Janice, saxophonist Zoot, Lips on trumpet, bassist Floyd Pepper and bandleader Dr Teeth on vocals and keyboards.
Their belated debut album features a mix of covers and originals, generally in a joyful Muppety rhythm'n'blues style stamped with infectious chuckling and playful ad libs. The ineffably cool Janice leads on a cover of Cyndi Lauper's True Colors, there are gruff, Joe Cockeresque takes on God Only Knows and Bridge Over Troubled Water and a pub singalong All You Need Is Love, though the dumb jubilation of Kiss's Rock And Roll All Nite is more up their street. Linda Perry has written a couple of rootsy numbers for the group but the rollicking brass blast of Mayhem! captures their scrappy spirit best of all.
Dundonian independent outfit Spare Snare celebrate their 30th anniversary as a band by working again with esteemed punk producer Steve Albini, assisted here by Idlewild guitarist Rod Jones. PJ Harvey trumpeter Terry Edwards and Soft Cell saxophonist Gary Barnacle – strangers meeting for the first time, OK? – provide the brass drone on I Have You. Elsewhere, The Brutal ranges from the punky urgency of Ring To Me – with shades of early Echo & the Bunnymen-meets-U2 – to the mellifluous indie folk of Bleached Out Rainbows and lo-fi distress call Wifi.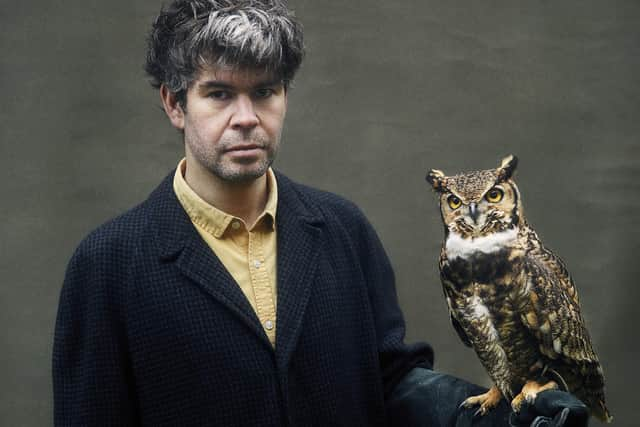 After years of playing in bands, Edinburgh-based DIY musician John Bryden has hit his stride in solo guise as Eyes of Others. This self-titled album is as good an introduction as any to his charming, hand-stitched electronica – from dub lullaby Jargon Jones and Jones via the droll prowl of At Home I'm A Leader to the Callum Easter-like lo-fi finger-clicking sway of New Hair New Me – but you can also make his acquaintance at a forthcoming Hidden Door festival appearance.
Rachmaninov: Piano Concerto Nos 1 & 4, Rhapsody on a Theme of Paganini (Naxos) ****
Much in this final Naxos instalment of Boris Giltburg's survey of the Rachmaninov piano concertos with the Brussels Philharmonic and Vassily Sinaisky poses an intriguing question: do you like your Rachmaninov oozing with schmaltz or straight and to the point? Tackling Nos 1 and 4 here, and with the endearing Rhapsody on a theme of Paganini as a bridge between the two, Giltburg and Sinaisky veer marginally towards the latter. It's an angle that wholly suits the First Concerto, delivered here with fiery technical brilliance, both from Giltburg's dazzling and unshakeably precise fingerwork and in Sinaisky's crisp and alert orchestral support. The Paganini variations are again a triumph of powerhouse exactitude, maybe crying out for deeper reflectiveness in the more nuanced moments. Giltburg signs off with a Fourth Concerto that matches the strength and zeal of the First, again perhaps at the expense of total expressive immersion, but stirring nonetheless. Ken Walton
Beth Malcolm: Kissed and Cried (Own Label) *****
Beth Malcolm brings passionate commitment to whatever she sings, her own compositions or otherwise, her "heart wide open", as she puts it in a particularly lovely example, Growing. From the wry languor of the opening Folk Police, with its nod to Davie Robertson's Star of the Bar, she celebrates inviting folk howffs (Northwards) or nature intermingled with history (Leavin' Loch Leven), and mells sinuous jazz inflections with Scots sangster heredity – her father is traditional singer-songwriter Jim Malcom, to whose Achiltibuie she brings onomatopoeic swing. There's slow-burning, open-heartedness, too in Choose my Company, recorded live in the substantial company of Glasgow jazz-folk band Fat-Suit. Clearer sleeve credits regarding accompanists would have been welcome, but the album bursts with warmth – not least her fleeting sign-off, End of the Beginning, a reflective yet prescient backward glance as she turns 24. Judging by this debut, a glowing future beckons. Jim Gilchrist