Album reviews: Alice Cooper | PIL | Danger Mouse & Jemini | Rab Noakes & Brooks Williams
Composed with his touring band in mind, the songs on Alice Cooper's latest album may work well in a live setting but as a pure listening experience they fall a little flat, writes Fiona Shepherd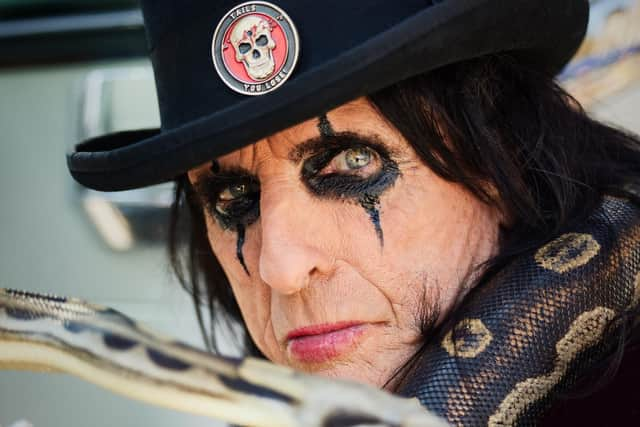 Alice Cooper: Road (earMUSIC) ***
PIL: End of World (PIL Official Ltd) ***
Danger Mouse & Jemini: Born Again (Lex Records) ****
Rab Noakes & Brooks Williams: Should We Tell Him (Red Guitar Blue Music) ****
More than 50 years into his career, Alice Cooper can still execute his gothic glam rock shenanigans with aplomb – he was the horror punk heart of the recent tour with his celebrity band Hollywood Vampires. Ironically, he may have run out of road on Road though. His latest album is a celebration of his touring Alice Cooper band, created with their playing in mind, and will likely be performed live with theatrical alacrity. As a purely listening experience, however, it is standard stuff.
Opening track I'm Alice serves as an intro for any latecomers who are feeling unsure about this pensioner in grotesque make-up. "If I wasn't in a band, they would need to do away with me," claims Cooper on Dead Don't Dance, his tribute to the life-saving elixir of old-fashioned rock'n'roll, while the silly sexism of Big Boots and gleeful power rocker Road Rats Forever cleave to the old ways.
As he hits the home straight, Cooper takes a breather on the pleading Baby Please Don't Go and works up to the rock operatic 100 More Miles, the OTT set closer of this collection, with a cover of The Who's Magic Bus as a bonus encore offering with raucous band vocals and clattering drum solo to finish.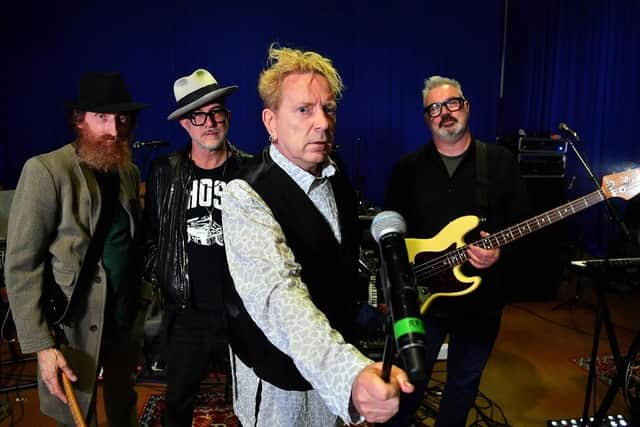 John Lydon also sticks to his schtick on latest PIL album, End of World, with mixed style and results, from the comic melodrama of Penge to the industrial strength guitars of End of the World, from the vacant Pretty Awful to the off-kilter lullaby of Hawaii, his sincere tribute to his late wife Nora.
Not that Lydon is not sincere in his sneers, but it is rare for him to drop the exaggerated vocal delivery on the likes of Stupid Again, an intemperate rant against student activism and attitudes – intended for their own good, of course – and the sparse, jazzy jaunt, Dirty Murky Delight, skewering an unnamed undesirable.
Lydon still mines anger for energy – LFCF stands for Liars, Fakes, Cheats, Frauds, while Walls concerns those who are comfortable in their ignorance. But the album highlights vary the menu. The suitably propulsive Car Chase is hammer horror with an empathetic edge and the poignant wallow of Down on the Clown showcases his more melodious vocal capabilities.
Producer Danger Mouse's collaboration with New York rapper Jemini dates back 20 years to their debut album, Ghetto Pop Life. A year later, his audacious mash-up of The Beatles' White Album and Metallica's Black Album – called The Grey Album, naturally – propelled Danger Mouse to international notoriety and the duo's follow-up album languished, until now.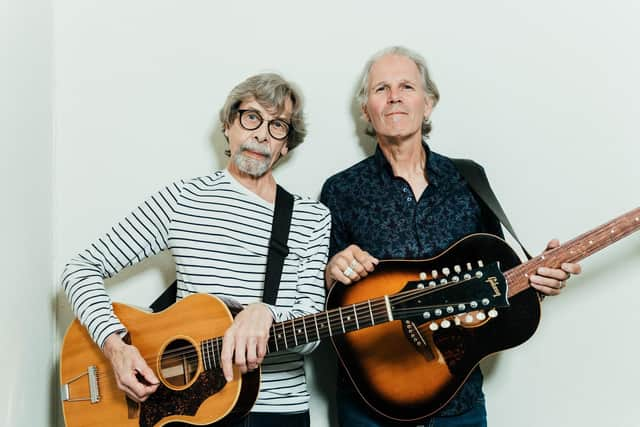 Both artists trade in timeless sounds, samples and sentiments, such that Born Again is a box fresh collection of psychedelic soul and conscious rap encompassing the papa-was-a-rolling-stone missive Dear Poppa and jittery hip-hop of Where You From, then delivering the brief but punchy right hook of Knuckle Sandwich II but also the hands-in-the-air celebration of World Music.
Old buddies Rab Noakes and Brooks Williams were working on a collection of Don Everly covers when Noakes passed away suddenly last year. Inspired by his industry and generosity, Williams pledged to complete the album, which now lands as a joyful collection of evergreen tunes.
The two voracious music lovers have captured the sweet spirit of these songs, from the cosmic country of It Only Costs a Dime via the skiffly folk rock of the title track, tender yearning of Maybe Tomorrow and soused waltz I'll Never Get Over You to the characterful acoustic rock'n'roll of Sigh, Cry, Almost Die. Should We Tell Him is as much a tribute to Noakes's skills as an interpreter as to Everly's talent as a writer.
Mozart: Piano Quartets (Chandos) ****
It's hardly surprising that Mozart grabbed the opportunity to add a viola to the traditional piano trio line-up and create two of his most enchanting hybrid works – the Piano Quartets in G minor (K478) and E flat major (K493). It was the string instrument he himself played, and its presence in the ensemble adds a special richness. They are played here with a modern-day gathering of eminent stars – violinist Francesca Dego, violist Timothy Ridout, cellist Laura van der Heijden and pianist Frederico Colli – and the outcome is blissful. The G minor offers an overriding sturdiness, offset by mild elements of whimsy and surprise, tastefully complemented by the brighter, sustained elegance of the E flat. There are no prima donna moments. These are shared performances in every sense, wistful flashes of give and take, if just a little too tasteful in places where Mozart invites edgier interaction. Ken Walton
Emma Rawicz: Chroma (ACT Music) ****
This highly impressive debut comes from saxophonist Emma Rawicz, "Newcomer of the Year" in last year's Parliamentary Jazz Awards, its title and most track names referencing the fact that she is a synesthete, experiencing music through colour as well as sound. In purely sonic terms, however, this is richly toned music, composed, arranged and produced by Rawicz, its full on prog-jazz inclinations featuring her creative power on tenor sax, flute and bass clarinet. She's in the choice company of pianist Ivo Neame, guitarist Ant Law, Conor Chaplin on basses, drummer Asaf Sirkis, as well as Immy Churchill, whose staccato konnakol vocalising opens the beefy first track, Phlox. Churchill's vocals also lace gracefully through Rawicz's flute and bass clarinet in the vividly tempo- and texture-shifting Rangwalli. The stately drift of Xanadu, meanwhile, recurs through the album with intensifying degrees of imperious sax against curtains of percussion and glittering piano. Jim Gilchrist