They have been cornerstones of Scottish culture for centuries and are at the heart of the nation's identity.
But now the alarm has been raised about the potential "erosion" of the traditional arts from public life in Scotland – due to the long-term impact of Covid restrictions.
Concerns have emerged in new research which found a dramatic drop-off in the number of people learning to play an instrument, sing or dance.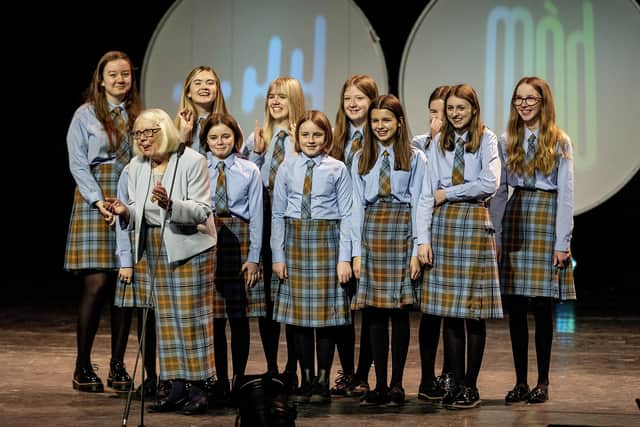 Around one in four of those surveyed said that they had stopped taking part in weekly classes, workshops or groups between 2019 and 2022.
The research - which included choirs, pipe bands, fiddle groups and dance collectives - found an "uneven" impact of the pandemic on children and adult learners, with the latter said to have found the "digital pivot" to online classes and workshops easier than young people.
The report, by Professor Simon McKerrell and Dr Jasmine Hornabrook, states: "The pandemic has had a major impact on the development of young people."
It also highlighted concerns about the "ageing profile" of both participants and audiences in the Scottish traditional arts scene, and suggested had "highlighted the urgency" for more to be done to get children and young people involved.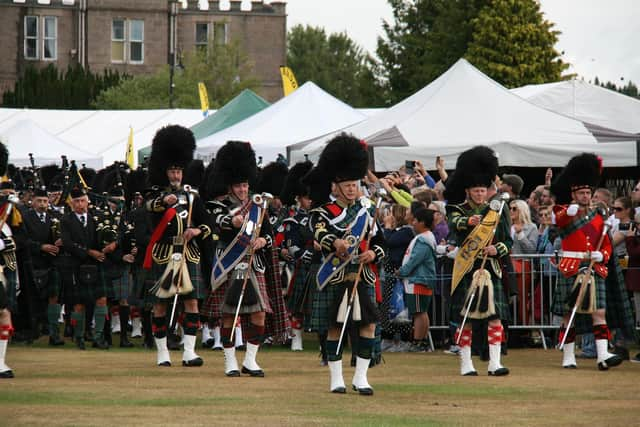 The report on the research, which was commissioned by national arts agency Creative Scotland, recommends a concerted recruitment drive targeting children and young people is launched to try to offset the impact of the slump.
Other suggested measures include greater representation for the traditional arts in the school curriculum and in public broadcasting, as well as funding for new music sessions across the country, including in bowling and tennis clubs, community and youth centres, and church halls, to ensure young people can take part.
More than 40 per cent of those who took part in the survey said the pandemic had affected their willingness to attend live traditional arts, with older audience members said to be slower to return to in-person events.
The study states that the "worst financial impact of the pandemic was the impact on freelancers working across the traditional arts, whose average income before the pandemic was said to be between £5000 and £10,000.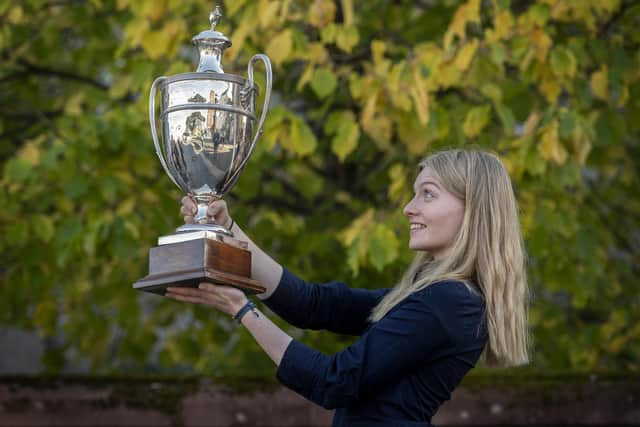 Nearly two thirds of those surveyed reported a drop in income in the space of three years, with 18 per cent saying their income had "totally disappeared."
More than 270 individuals and traditional arts organisations took part in the research, which was carried out in May and June last year, several months after the last pandemic restrictions were lifted.
The research report states: "There is a strong feeling across the sector that the recruitment and retention of children to Scottish traditional arts has been more severely affected than anything else during the pandemic.
"This, combined with the ageing profile more broadly, makes recruitment and retention of children and young people to Scottish traditional arts the top priority for pandemic recovery across the country.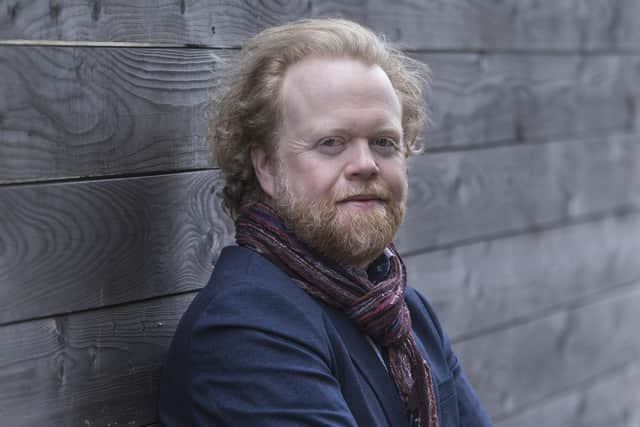 "The risk of inaction on recruitment will be felt long-term and might include the erosion of opportunities for transmission of core aspects of Scottish cultural heritage, the flattening of artistic diversity, a reduction in audiences for, and opportunities for, Scottish traditional arts, entrenching a lack of diversity and the erosion of relevance for Scottish traditional arts in public life, and the reductions in opportunities for artistic engagement across Scotland."
Steve Byrne, director of Traditional Arts and Culture Scotland, the collective voice for the traditional arts sector, said: "This new report is essential reading for those involved in traditional arts in Scotland.
"It confirms some of the structural weaknesses that were present in the sector before Covid, which have been absolutely laid bare by the pandemic.
"The impact on engagement with young people is a real worry that we will have to address with some urgency.
"The good news is that once people are involved in traditional arts, they're generally committed for life, but how we get there is something the sector will need to look at carefully.
"The confirmation that average earnings for traditional artists is so low is a sad reflection of how undervalued their contribution was both during Covid - keeping us all going and lifting our spirits - and more widely as a society and as a country.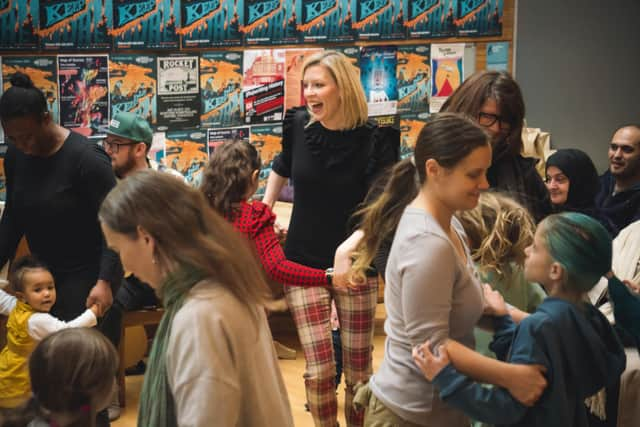 "Traditional artists help represent us on the international stage, and we need their skills as teachers in local communities to ensure that our traditions are passed on and celebrated.
"It is well past time for the government to look seriously at some of the report's proposals regarding targeted income support for freelancers."
Arthur Cormack, chief executive of Gaelic Fèisean nan Gàidheal, one of Scotland's leading organisations promoting Gaelic arts and culture, said: "During the worst of the pandemic we did all that we could, as a relatively small organisation, to ensure freelance artists were paid for work which could not go ahead and then for as much work as it was possible to create online.
"This included establishing residencies for musicians attached to local Fèisean and engagement in a new programme offered to all island schools.
"The numbers of young people participating in Fèis activities did drop off and our focus over the last two years has been supporting local Fèis committees to restart their work and recruit young people back.
"We're seeing numbers increasing again. The situation is improving but It is clear it will take time to get back to pre-covid levels of participation among young people.
"In common with all Creative Scotland regularly-funded organisations, we have had standstill funding for six years. There have been welcome one-off sums from recovery funds, but the regular funding we receive is vital to supporting the work of a wide network of volunteers involved in running Fèisean across Scotland.
"Challenges are exacerbated by local authorities renting schools for up to £5000 for a two-day event. Just one of our Fèisean will be required to pay around £16,000 to the local authority to provide a venue for its year-round activity. Schools are often said to be community hubs and are certainly the only suitable space for Fèis activities, particularly in rural communities, but those unaffordable rental levels present a very real threat to community cultural activities such as the Fèisean."
Simon Thoumire, founder of traditional arts group Hands Up For Trad, which runs the annual Tinto Summer School in Biggar, said: "I personally think digital learning is a good idea but the fact that you can't play together with your pupils or just hang out doesn't work all the time.
"Young people hanging out together really encourages them to practice as they can hear their friends around them getting better and they need to keep up."
David Francis, director of the Traditional Music Forum, said: "We are currently undertaking a census of activity around teaching and learning in trad music, the first since 2016.
"It's certainly the case that the pandemic was rough for young people's engagement with music, with online lessons not a great substitute for the real thing, but I'm hearing anecdotally that numbers are creeping up again.
"In terms of freelancers, I don't personally know anyone who gave up on their music career as a result of the pandemic.
"There was a lot of talk about people re-assessing their careers particularly when it comes to travel and touring, but post-pandemic there still seems to be plenty of that going on.
"Online teaching has really dwindled away, and there doesn't seem to be an appetite or budgets for festivals and live events to do much in terms of streaming.
"Things are on an upward trajectory again, certainly as far as big ticket events like Shetland, Orkney, HebCelt, Celtic Connections and Tradfest are concerned.
"The introduction of The Reeling (in Glasgow) to the festival scene next month is an indicator in confidence that audiences are coming back, particularly to special or high profile events. I hear mixed reports about smaller gigs, like folk clubs, but I think the financial squeeze is as likely to be an issue there as post-Covid hesitancy."
A spokeswoman for Creative Scotland said: "We support a wide range of initiatives that ensure children and young people across Scotland benefit from high-quality and accessible creative experiences.
"A key part of this is the Youth Music Initiative as well as the Youth Arts Open Fund, recently launched in partnership with YouthLink Scotland, and backed by The Scottish Government.
"Alongside continued funding, a traditional arts working group, made up of people and organisations from across the traditional arts sector, will review how we collectively address the recommendations within the report."