Alan Cumming issues rallying cry to help save historic home town cinema in Scotland
Broadway and Hollwood star asks for support for Aberfeldy landmark
Hollywood and Broadway star Alan Cumming has issued an appeal to help save a historic cinema in his home town in Perthshire from closing.
The Aberfeldy-born actor has sponsored a seat in The Birks Cinema, which dates back to 1939, and urged his half a million Instagram followers to help save The Birks.
Cumming, the patron of The Birks, describes it as "an amazing community-owned cinema".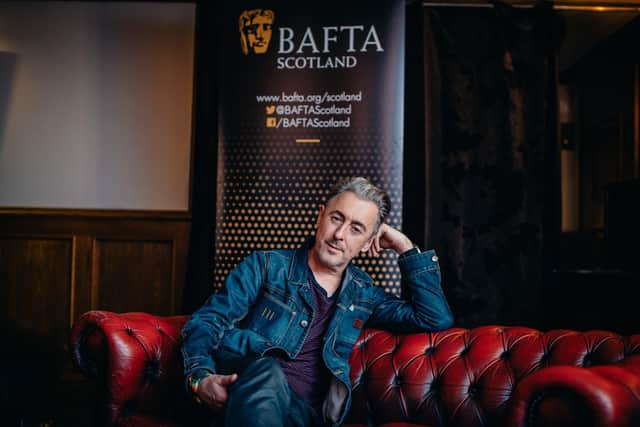 The actor, who has told his Instagram followers the future of the cinema is "under threat", has urged people to make more use of it, even if it is just to meet friends in its cafe-bar. The Birks closed in 1982 and the building was home to an amusement arcade for years before it was put up for sale in 2005.
However, a lengthy campaign by local residents led to the dilapidated building being saved and eventually reopened by Cumming in 2013 after a £1.8 million makeover.
The Birks has become a major hub for community activities in Aberfeldy, hosting live music sessions, craft fairs, games nights and singing workshops. However, those behind the venue warned earlier this summer that urgent financial help was needed to secure its future, citing a combination of reduced audience numbers since Covid, rising household costs and soaring running costs.
Cumming studied at the Royal Scottish Academy of Music and Drama in Glasgow, where he formed a cabaret double act with fellow student Forbes Masson. After the success of Victor & Barry at the Edinburgh Festival Fringe, Cumming became a West End and Broadway star thanks to starring roles in Hamlet and Cabaret, while his screen career blossomed with roles in Circle of Friends, Goldeneye, Emma, The L Word and The Good Wife.
He has returned regularly to Scotland in recent years to perform on stage and has just announced a show at the Armadillo in Glasgow in January.
Cumming told his Instagram followers: "Did you know I'm the patron of The Birks Cinema in Aberfeldy in Scotland, the town of my birth?! It's one of those magical stories where a beautiful old former picture house that had variously been a bingo hall and an amusement arcade and finally just abandoned was brought back to life by a team of staunch locals.
"It revitalised the local community through the magic of both cinema and having somewhere to go for a wee cuppa and a natter. Of course, as we all know, cinemas, particularly independent cinemas like the Birks, have struggled to stay afloat in recent years, what with the challenges caused by Covid, the cost-of-living crisis, and other factors.
"Sadly, the future of this cherished community hub and cinema is under threat.
"In an effort to help safeguard its future, I've sponsored a seat in the auditorium and I hope you might join me or show your support for this amazing community-owned cinema in your own way by going to the website and clicking on the donation page. Or, if you happen to find yourself in the area, why not pop in for a movie or two, or a snack in their cafe?
"Your support will help sustain the cinema's cultural and community activities and events, which have become the lifeblood of Aberfeldy and the surrounding areas in Perthshire. Every contribution, no matter the size, will make a vital difference."
Comments
 0 comments
Want to join the conversation? Please or to comment on this article.