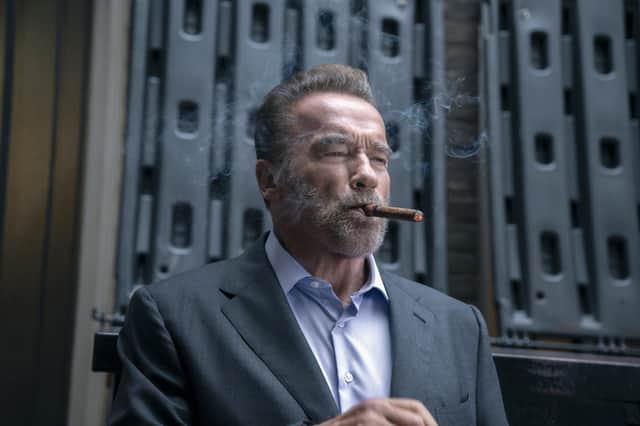 Oh yes, at the very least you had to have been a movie actor to hold office, which was how Arnold Schwarzenegger became California's "Governator", able to diss his opponents as "girlie men".
Big, tough Arnie. He was way too tough for TV - girlie medium - or so we thought. But here's Fubar (Netflix), his first small-screen venture, which is decent of him, but at first the sheer bulk of the former Mr Universe and Mr Olympia (seven times!) threatens to dwarf everything else. "Still a brick s***house," remarks an old acquaintance who hasn't seen him for a while.
Brenner is too big for the car he's driving round Antwerp. And he's certainly too big for the manhole he dives down, en route to completing what he thinks will be his final assignment as a CIA operative before retirement.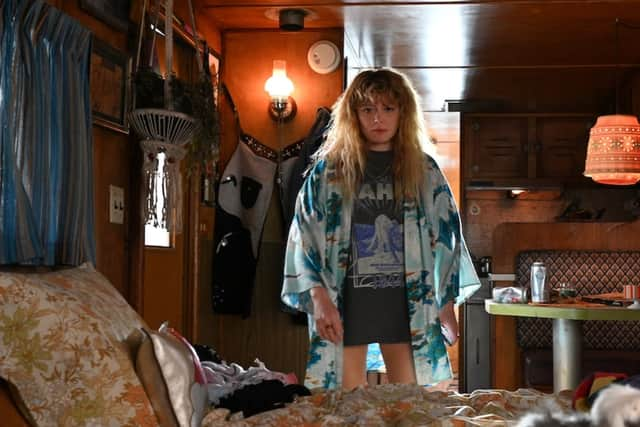 His character Luke Brenner doesn't seem much like a girlie man and at his leaving do snorts at the golden years options proffered by wisecracking colleagues ("Mall walking, learning to Facebook, getting vaccinated for pneumococcal pneumonia … "). But he definitely intends to reconnect with the wife and daughter neglected during a career spent running round the world's hot spots.
Brenner starts with what proves a klutzy choice of gift for the latter, for Emma (Monica Barbaro) isn't really a girlie girl. Are you ready for this? She's CIA too! Only neither had been aware what the other did for a living! What a laugh. Well, it could be if the script was funnier.
Fubar is billed as an action-comedy but there's a limit to how much of the former the 75-year-old Arnie can provide. Brenner's work is not quite done. He must fly to Guyana and rescue Emma. Can he still neutralise bad guys with his signature vertical-ways throat-slit? Blessed relief!
The show is hokum, although the old goat's desire to avoid the malls is laudable. After all, stairlift shopping is the slippery slope. He'd order one, forget about it, go back the next week and try and buy another.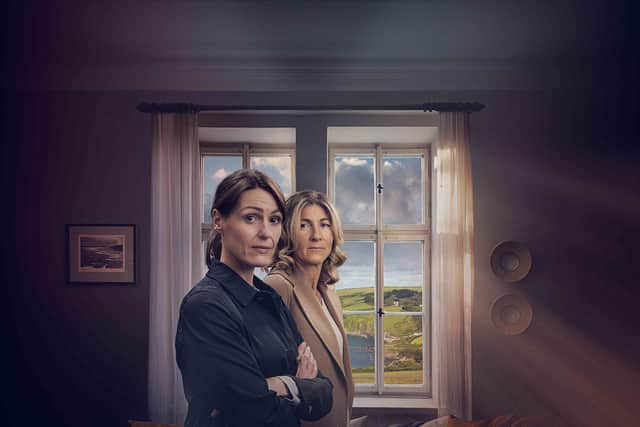 Strained family relations also comprise the theme of the drama Maryland (ITV1), although it's a long way from Guyana to the Isle of Man, where the mother of sisters Becca and Rosaline, played by Suranne Jones and Eve Best, has died.
The setting compounds their shock. They thought she was holidaying in Wales and, correspondingly, didn't know she had a house on the island, a whole other life there and a lover, that she was adopted, that she had literary aspirations - and indeed that she was friends with Rizzo from Grease (Stockard Channing, responsible for the immortal line: "True love and he didn't lay a hand on you? Sounds like a creep to me."). Regarding Mum, this is a heck of a lot to process, and no wonder Rosaline asks: "Who the f*** was she?"
At first I wasn't sure about Maryland. ITV have a fetish for coastal locations (an obsession admittedly only matched by my obsession for recording every instance). I wondered if the network had been banished to the funny little refuge of bike-race fiends and tail-less cats having been evicted from every beach in mainland Britain. Also, it doesn't take long for the hardest-working man on TV to show up - the pianist who can convey poignancy using just two notes - and he never leaves.
But the performances reel me in. Jones - who had the story idea which has been developed by writer Anne Marie O'Connor - and Best are deft at tension and release. The buried jealousies and grudges in their own relationship which burst forth with the tiniest of incitements. Thus "I do everything in this family!" is answered with "You love being needed!"
The litmus test for any serious factual programming now is: "Do we have a Sassaman?" Does this programme have a moment to match the shock and awe of Nate Sassaman confessing how in Iraq he went a little bit Colonel Kurtz from Apocalypse Now.
That was Once Upon a Time in Iraq, James Bluemel's masterly Bafta-winning documentary about the 2003 American-led invasion where Sassaman, a real colonel, started out trying to broker peace and institute democracy but, after a friend was blown up by a rocket-powered grenade, wrapped a whole town in barbed wire and had his men raid homes nightly, which only fuelled the insurgence.
There are little echoes of that series in Bluemel's new one, Once Upon a Time in Northern Ireland (BBC2) reflecting on the Troubles, such as the footage of families leaving burned-out homes with possessions heaped precariously on car roofs. The format is the same: no politicians or big dogs but ordinary folk caught up in the crossfire talking as if in confession booths. Images of front rooms turned over by troops are remarkably similar, so too the street urchins playing while soldiers duck behind walls. And just as Abu Hishma boosts recruitment for Al-Qaeda, so too the horrors of Bloody Sunday for the IRA.
Knives Out creator Rian Johnson has come up with more murder mystery in Poker Face (Sky Atlantic) and Natasha Lyonne's sleuth lives in a trailer, drinks beer for breakfast and can always spot a lie. As the dark deed is shown in the first act, this has been acclaimed as a Columbo tribute but I'm unmoved, and I didn't even like Columbo. That's not a lie, by the way.