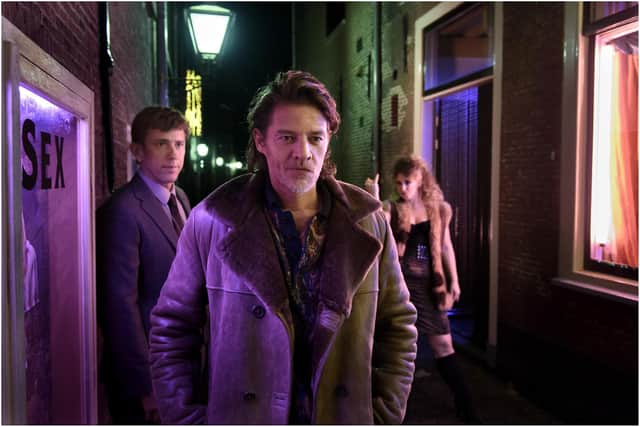 But there could be another odour from this new Channel 4 crime drama – the faint whiff of stale Brut or Blue Stratos left behind by DCI Gene Hunt from Life on Mars.
That is, if he'd been the one who time-travelled on the latter show. That is, if he'd been a consultant advising how the double-act of grizzly, corner-cutting senior officer and by-the-book, slightly naive sidekick could work in a Low Countries setting.
Too contrived a link? I've got lots of 'em.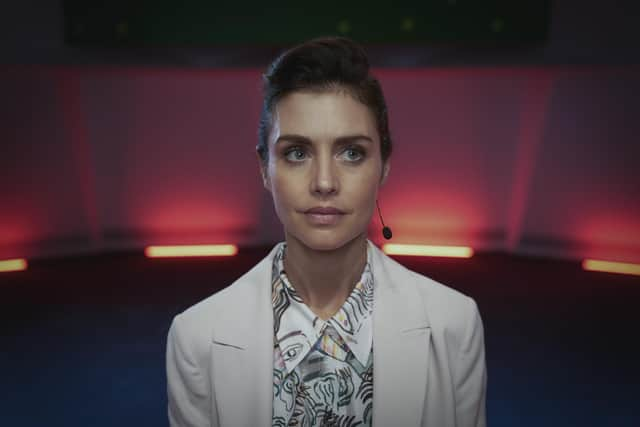 Amsterdam Vice does not copy Life on Mars exactly, being 1980s-set rather than the decade before, but it has the pairing plus a brilliant rock soundtrack.
And you can imagine that if Life on Mars had ever ventured abroad for a one-off special, as popular shows are wont to do, then this would be the ideal place.
Tonnie Montijn is Hunt's Dutch cousin. He's seen it all, but not much in the way of daylight, only red light.
Tonnie dubs his beat "two kilometres of misery", a phrase that presumably doesn't figure in the brochures of the good-time girls who work the windows.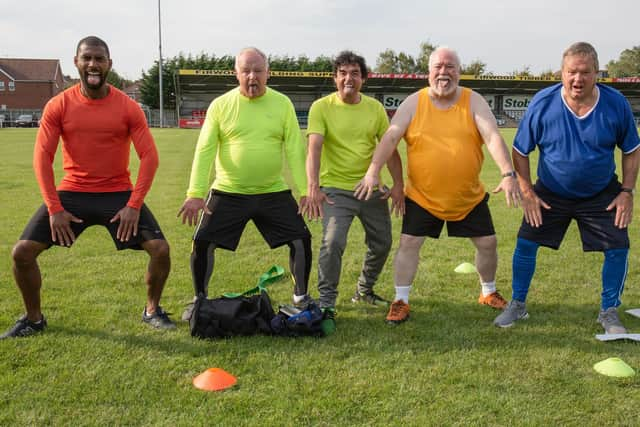 Amsterdam is an eye-opener to his new No.2 from the sticks – there really is a town called Urk, I looked it up – who's constantly having to spell out his name amid much sniggering.
But good on Jurre de Cock for not having changed it. Like Ed Balls he's rising above the juvenile gags. Alas, they've been too much for many called Smellie, Shufflebottom and Gotobed, all of which are dying out.
A typical exchange between the pair is when the newbie confirms he's single and Tonnie says: "Good – that'll mean less fuss when you get shot in the face."
But our man Cock looks like he can handle himself as Amsterdam Vice gets off to a terrific start with a brilliantly staged, and shot, pursuit along alleyways and through the middle of busy restaurants as he chases a drugs suspect who's escaped arrest by leaping from an upper floor despite being handcuffed.
The main concern of the cops in the season opener, though, is the threat posed to Coronation Day by militant students angry that public funds are being splashed on a royal celebration when Amsterdam has a dire housing crisis. If things get any worse, everyone's going to have to move out to Urk.
"Bring back Play for Today!" is a cry heard often. I use it myself when one of these juggernaut dramas is unbudgeable for an entire week.
The technical term is "stripped" because they strip everything else out of the schedules, also your head.
But something close to Play for Today is actually tucked snuggly into the afternoons where it survives on no fanfare and it's called Moving On (BBC1).
These stand-alone stories don't even take up an hour of your time. They're overseen by Jimmy McGovern – as sure a badge of quality as you can find.
The 12th season begins with Wedding Day, basically a three-hander, with an anxious groom, a proud mum and who's this sat on his own in a pew?
Ian abandoned wife Lucy and son Ben 20 years ago after the death from leukaemia of daughter Susan and they even held a memorial service in this church for him. Now that he really is dying – stage three – he's come back to say sorry and good luck to his boy – "like Lord bloody Lucan," grumbles Ian.
Soapy? Yes, a bit, especially when Ian and Ben scrap in the churchyard until realising they've tumbled onto Susan's grave.
But this is still an affecting tale, as is Get Fit or Try Lying starring Les Dennis as a divorcee just turned 65 under peer pressure, more specifically beer pressure, to keep on drinking with his mates until his worried daughter enrols him with a fitness trainer.
It's nice to see Michael Starke and Louis Emerick again – they were regulars on Brookside where McGovern began his career.
Brookie remains the only soap I've ever watched and on a set visit I just had to have my photo taken with the Close's pouting vixen blackmailer Emily Shadwick and, for the hell of it, stuck a blob of chewing gum under a brass-topped table in Bev's Bar.
Emily and I would never have lived happily ever after, but somewhere in the world there's a perfect partner for everyone.
This is the premise of The One (Netflix) where Rebecca Webb has made a fortune from DNA matching. There's less science to the drama than you might have hoped as detectives probe the death of Webb's flatmate from student days who, in the old-fashioned way, had the hots for her.
But everyone's matching – one of the cops and, pretty soon I reckon, the journalist profiling Webb and his partner (played by Scottish actress Lois Chimimba), both of whom doth protest too much about not being intrigued. Meanwhile, divorce rates have ballooned and the government are worried.
Webb is stiffly played by Hannah Ware, sister of singer Jessie, who parades her Mr Right at the end of lectures. He's a bit of a wimp, frankly, and while The One is borderline schlocky I think I'll stick with it – and with Mrs Smith.
A message from the Editor:Thank you for reading this article. We're more reliant on your support than ever as the shift in consumer habits brought about by coronavirus impacts our advertisers. If you haven't already, please consider supporting our trusted, fact-checked journalism by taking out a digital subscription.