Why Tommy Wright is St Johnstone's greatest ever manager - Saints fans mourn his departure
On Saturday it was announced that Tommy Wright had left St Johnstone. Joel Sked speaks to Saints fans about his departure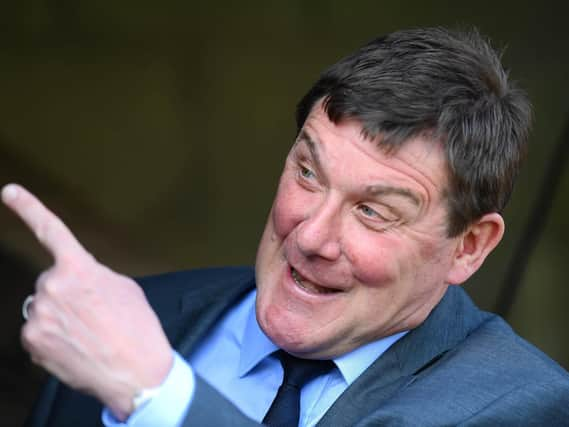 Imagine being a St Johnstone fan on Saturday past. Doing what you can to get by in this current climate confronted with another football-less weekend. Then, at 10.59am, a notification drops on your phone.
It stops you dead in your tracks. An eerie quiet descends. You can't move. The atmosphere transforming in an instance to a gloomy darkness.
As you begin to comprehend what you're reading your face contorts in anguish, almost as if you are witnessing your worst nightmare being played out in front of you.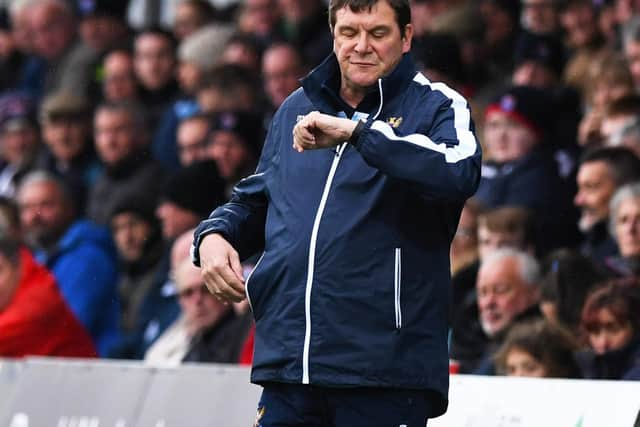 Just before the clock had struck 11am, Tommy Wright was gone. No longer St Johnstone manager.
"I assumed we'd be safe from football related heartbreak for a while", Jamie Beatson, editor of We Are Perth website, told The Scotsman.
It is always said that no one person is bigger than a football club. That remains true for St Johnstone, but if there was one figure in Scottish football who challenged that belief, it may well have been the Northern Irishman.
St Johnstone and Wright. Like salt and sauce, Jack and Victor and Scottish football and whataboutery, you can't imagine one without the other.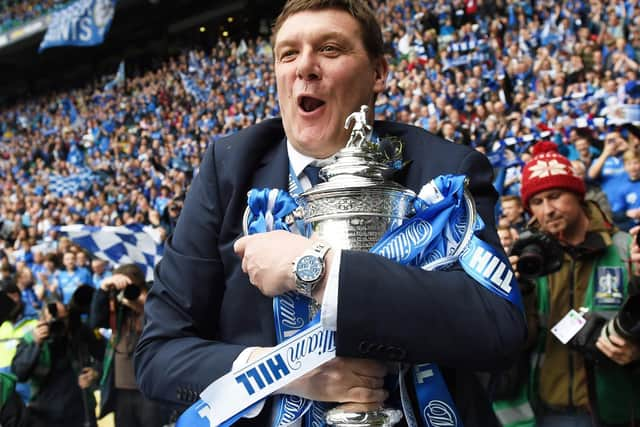 Saints fans are now having to deal with a loss. The equivalent of Jock Stein leaving Celtic, Tommy Walker departing Hearts or Bill Struth exiting Rangers.
"Tommy Wright is the greatest manager in St Johnstone's history," Beatson said. "It's as simple as that and as far as I'm concerned irrefutable. Willie Ormond always held that title in the view of most Saints fans until very recently, but his achievements comfortably surpass anything any previous manager has ever done for us. He has been responsible for some of the greatest moments in St Johnstone's history."
It is an era which should spark envy amongst club's of a perceived bigger stature.
Since taking over from Steve Lomas, who Wright worked under as assistant, in 2013, the 56-year-old has led Saints in four European campaigns, beating Norwegian giants Rosenborg. The team have never finished lower than eighth in the league, placing fourth in three consecutive seasons.
And then, of course, is the club's finest moment, the 2014 Scottish Cup final at Celtic Park. St Johnstone 2 – 0 Dundee United.
Pictures of Wright gripping the Scottish Cup. You could see what it meant to him.
It was St Johnstone's first ever major honour. For that, supporters will be eternally grateful and have this tangible success which is linked to him. But, perhaps more importantly it is the feeling which he evoked in the fans, that connection. That should be most important.
There was never the sense that Wright was like a ship passing in the night, using St Johnstone as a stepping stone. It was his club, like it was those in the stands.
"He had a real bond with the support," Macgregor said, "when he spoke out in defence of the club, you felt he was speaking for the fans."
During Wright's time at McDiarmid Park there was a stigma which stuck. That of a team who were functional, unfashionable, a wee bit dour and almost seen as an afterthought, despite consistently showing up clubs with bigger reputations and budgets.
The manager wouldn't stand for anything he perceived to be disrespectful towards St Johnstone, standing up for the club, almost challenging people to take him to task about certain aspects of how Saints operate.
Yet, that underdog, scrappy spirit was something which Wright and the club seemed to somewhat enjoy. Sticking it to the man, leaving grounds with three points and a couple of fingers stuck up on the way out.
Macgregor said: "The lack of recognition is what fans became accustomed to whilst the snobbery certainly didn't diminish any success and probably made it sweeter. The frustrating element was that a lot of what was said wasn't true. Of course the team could dig out results away from home when not at their best but it always seemed a strange stick to beat a side with, as if that wasn't an impressive quality to possess.
"What became apparent more recently is that once a label is applied it's hard to shift. The fans knew we had a good team and good manager, so outside opinions shouldn't sour that."
Wright had St Johnstone organised, structured, resourceful. The players knew what was expected of them in an individual, collective and tactical sense. There was rarely an element of anarchy, it was about control.
"What made him a success in Perth was probably ironically what has, as yet, stopped him being a success elsewhere," Macgregor said. "A lot of managers want to reinvent the wheel. Brendan Rodgers told Tommy Wright that he needed to have a philosophy to entice English suitors. Wright was pragmatic. That doesn't appear to interest big clubs down south and as such, isn't an approach that ambitious young managers want to take."
Beatson, meanwhile, rails against the idea that Saints are a bunch of "cloggers", noting the make-up of this season's team which includes "ball players" like Ali McCann, Jason Holt, David Wotherspoon and Drey Wright with no target man to "lump the ball forward to".
What perhaps made Wright the ideal manager for St Johnstone and may well set him apart from many other managers is his relationship with players. He has, according to Beatson, "a knack for man management".
David Wotherspoon, Michael O'Halloran, Brian Easton, Matty Kennedy, Danny Swanson and Joe Shaughnessy. Just some of the players he signed, steering them back in the right direction, giving them a platform to succeed and a new lease of life at McDiarmid Park. It has also started to happen with Stevie May after a difficult period.
He is the player whisperer.
It also has to be remembered that Wright is a manager in the traditional sense. He is the head coach, the sporting director, the head of recruitment all rolled into one. The role was consuming but one which the Northern Irishman fulfilled to the best of his ability. With it, he leaves a legacy.
Wright's departure from the club should rightly be mourned by fans, but they should not forget to celebrate his tenure. He is the greatest manager in St Johnstone's history. He provided them with the club's greatest moment.
A moment and feeling which will never be allowed to depart.
Comments
 0 comments
Want to join the conversation? Please or to comment on this article.