Why the loss of Lyndon Dykes, Greg Docherty and Vaclav Hladky should be mourned by the Scottish Premiership
Joel Sked mourns the loss of Scottish Premiership favourites to English clubs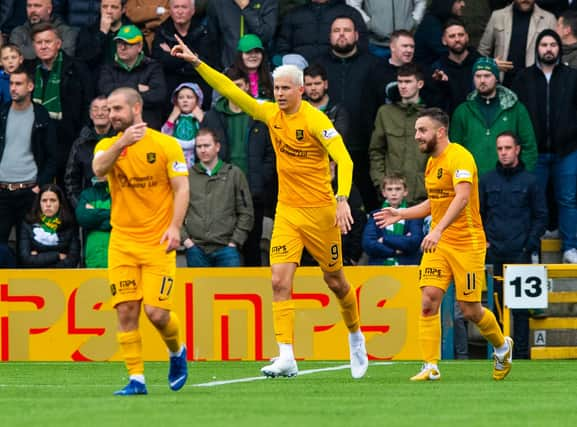 Every summer it is the same, yet there is no getting used to it. The disappointment and frustration remains, year after year. Players who you become attached to, or enjoy watching, exit Scottish football, often moving down south.
Sometimes it is following a fleeting but exciting loan spell, other times it is because a contract has run down and there are more lucrative offers elsewhere or occasionally a big money bid comes in which a club can't refuse.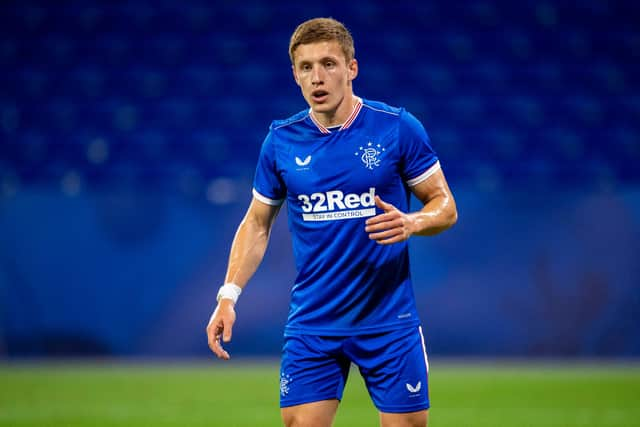 A statement on the club's website from head of football operations David Martindale painted a vivid picture of not just how much of a miss he is going to be on the field, but off it as well. It was also clear to see their pride in a player they have helped nurture.
Dykes was one of the stories of last season as he smashed his way around the top-flight and a key reason Livingston finished as high as fifth.
Arriving from Queen of the South where he had played as a wide forward and then a strike partner to Stephen Dobbie, there was curiosity rather than expectation, after all he wasn't a regular scorer.
Callum Brown, co-host of TalkLivi podcast, told The Scotsman: "I didn't expect him at all to be as good he was. I had to do a double take at the signing initially. It was clear he was going to be the No.9, leading the line himself. So I was a bit confused as he'd sort of been in Dobbie's shadow."
While Dobbie may have been the Doonhamers' Batman, it became clear Dykes was Robin, Alfred, Lucius Fox, James Gordon and, heck, Selina Kyle all rolled into one.
For Livingston though, he donned the cape and became centre stage, truly announcing himself as a Premiership player in October in front of the cameras as Gary Holt's men downed Celtic, even if Livi fans had already realised they had the ideal forward for what the management team wanted.
As Christopher Jullien bragged to anyone who listened that he was worth more than the whole Livingston team put together, according to one opponent, Dykes set about effectively pulling his pants down, laughing and smiling as he did so.
Judging by the French centre-back's reaction he had never come up against someone quite like Dykes, fast, strong, enthusiastic. As Blair Newman astutely analysed, he can do a bit of everything. He will run the channels, he will link play, he will win aerial duels, he will unnerve and, as seen with his fine finish in the 2-0 win, he can run in behind.
"I'm gutted to see Dykes go of course," Brown said. "One of the best strikers we've had at the club in a long time. You'd probably have to go back to the good old days with [David] Fernandez, [Derek[ Lilley, [David] Bingham etc to find someone better.
"His goals will be missed, but he's such a focal point for our attacks. He's a throwback to the old number 9, a complete forward in my opinion. Off the top of my head he was involved in over a third of our goals.
"His link-up is phenomenal and it frustrates me when many scoff at him and just go "he's a target man". He's quick, can spin a defender and get in behind, his first touch is exceptional, hold-up play with his feet and clever passes and flicks goes unnoticed by many."
He added: "Really think he'll do us proud in the Championship!"
A reactionary view maybe, but watching Steven Gerrard's men struggle to break down Livingston on Sunday, there was an inkling of 'I wonder what impact Greg Docherty could make in a game like this'. The Ibrox side don't have anyone else who does what he does, breaks the line with his verticality, whether that is moving the ball forward directly and quickly or simply making bombarding runs.
The midfielder showcased his ability on loan at Hibs where he became a fascinating player to watch. So positive and forthright with everything he did, the Easter Road side were an interesting watch as they suckered teams on the counter-attack.
Anyone who has watched the last three games on Sky Sports will understand the importance of having players such as Dykes and Docherty who can cause chaos with their talent which is allied with physical attributes. If the game is going to be rotten, there can at least be players to intrigue and excite.
While the St Johnstone v Aberdeen game may be the worst thing anyone has witnessed on a Thursday – one of those games which were so bad you wish you were stuck in an elevator with Russell Anderson – the news Vaclav Hladky is nearing a move to Salford City wasn't far behind.
The Czech Republic goalkeeper was brilliant for St Mirren, so much so that you were ready for him to move on from Scottish football. His performances had earned him a move, perhaps to the English Championship. But Salford? Even if the Buddies have replaced him shrewdly with Jak Alnwick it still sticks in your craw.
All disrespect, Salford? These are the moves which hurt the most. Moving from the Scottish top-flight to the English seaside leagues where games like St Johnstone and Aberdeen are the norm, not the exception.
Yet, you are comforted with the knowledge that in Scotland the yearly stream of players will bring others who will captivate and excite. They may not play for your team, but when they are on the TV you will sit down and allow yourself became attached and enjoy it.
Deep down, however, you know you should enjoy every second as the next thing you know, Gillingham are knocking at the door.