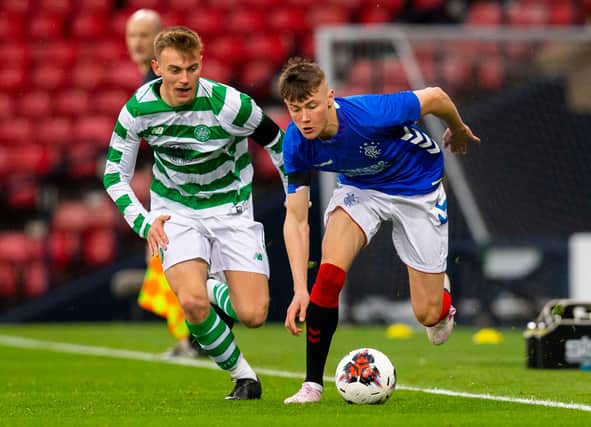 Instead of a groundhog in Punxsutawney, it would be Whac-A-Mole in Mount Florida.
Colt teams, league reconstruction, summer football, plastic pitches, Celtic and Rangers uprooting to England would continue to raise their pesky nappers.
Caught in a constant cycle of 'hot topics' which come to dominate headlines and agendas, there would be no way out for Phil.
He would become increasingly confronted with one particular mole. Persistent, vexing and controversial, the idea of B sides being introduced into the pyramid. Each time it is thumped it returns quicker and noisier than before.
Barely a month after the proposals for Celtic and Rangers to buy their way into fielding second string sides in League Two were rejected, we have the Lowland League poking their head out from next door and, in hushed voices with some bedroom eyes thrown in, ushering the Old Firm in for a place beside the fire.
For the Lowland League, clearly blinded by the names of Celtic and Rangers and the fanciful talk of a TV deal, it is not a good look and what sort of message does it send to the rest of the pyramid? Having themselves been thwarted last season with regards to the pyramid play-off, they are now open to shoehorning a couple of B sides into the league while paying little respect to the teams further down the pyramid, who have made substantial change and investment, some of which have been progressing steadily for years.
All in all, it's an embarrassing look from the Lowland League, if truth be told.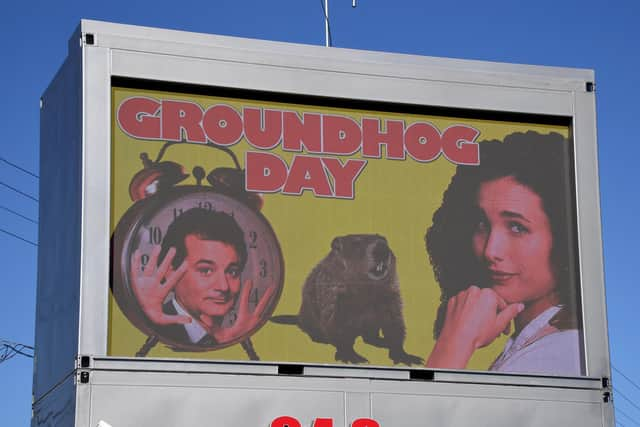 Fan action
It is, however, both heartening and encouraging to see teams such as Berwick Rangers and Bonnyrigg Rose undertake fan consultation before deciding which way to vote.
As we have seen all too often, the supporters' voice is often the last to be considered, sometimes not considered at all. Fan feeling is strong surrounding the possible introduction of B teams. It is understandably a divisive issue and one which, ideally, would be whacked once and for all and never to return.
But the noise and frequency of the Colt team proposals is concerning and supporters who feel strongly about it need to be ready to play their part and continue to make their own noise, letting the people in charge at their club know their thoughts and feelings.
There can't be any ground given to Celtic and Rangers. The power those clubs wield mean they can be ready to take advantage of any opportunity. Like the one handed to them by the Lowland League.
'Harbingers of altruism'
Make no mistake, if the proposal is voted through and Celtic and Rangers are able to field Colt teams in the fifth tier then the game is up. They may say it is only for a season, but that's where it starts, they have their foot in the door – how long before they are standing in the room? There is no walking it back.
For the Glasgow duo, you can understand why they want to have these second string sides in the leagues.
Spare us talk about being harbingers of altruism and how it will benefit Scottish football and the national team. That is nothing more than a convenient by-product of a proposal for the two biggest and most powerful clubs in Scotland to become even bigger and more powerful.
That is true. Players stay within that environment, coached and developed how the club see fit. The pathway, hypothetically, becomes more distinct.
Equally, they are missing out on the experiences and demands of a loan spell in perhaps a more challenging environment.
Croatia comparison
It's been argued that because other nations, Germany, Portugal, Spain, Croatia etc, have B sides we should follow suit.
The latter is always an interesting comparison. A nation with a similar population who have performed much better on the international stage. Of their most recent squad of 22 players, only three had played B team football.
Forgive me if I sound anachronistic, but there is something about the tradition of Scottish football that shouldn't be messed with. Just because we see other nations with something we perceive to be shiny and attractive doesn't mean it suits us or belongs as part of our game.
The pathway for talent when they reach their late-teens and early-20s is something which needs to be analysed and tweaked, especially if there is no reserve or U-21 league next season. Young talent needs to play.
Rangers have made good use of the loan system this campaign, while Hibs have formed a strategic partnership which seems like a sensible and mutually-beneficial way forward.
A pathway for talent
Graeme Mathie, the Easter Road side's sporting director, outlined the different ways they will look to progress talent. Not only do they have the partnership with Stenhousemuir with goalkeeper Paddy Martin and left-back Callum Yeats impressing, they have developmental and marketing loans which are designed to challenge and help the player flourish respectively.
Then there is first-team training experience for a six-month period and exposure to those levels and standards.
It is those areas which should be explored, not the introduction of a second Celtic and Rangers team into the pyramid. Yet, thanks to the Lowland League, the naive kids swinging a bat at a wasp nest, that possibility is closer than it has ever been.
The fear now is that Groundhog Day is a more appealing prospect than what could be voted through.
Yet, with the strength of the supporter, the mole will hopefully be given another powerful whack.