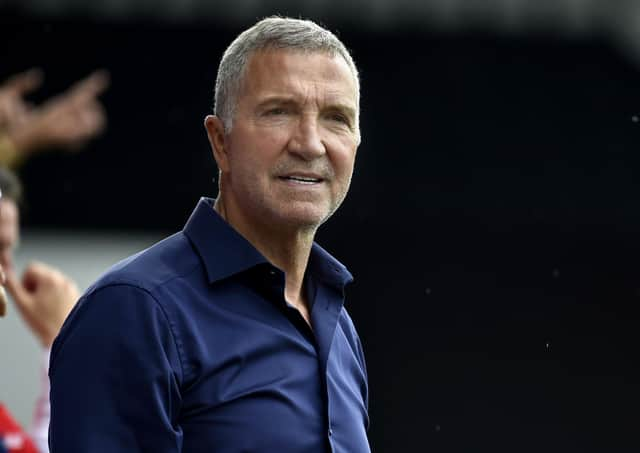 Graeme Souness adds to the enjoyment of televised football but some ex-players employed on TV have Terry Christie reaching for his blood pressure pills. Picture: SNS
For many years I attended football coaching courses in Scotland and England in order to keep up with developments in the game.
I started to notice a trend to making football more complicated than it is.
This trend has really taken off now as seen by the liberal use of the word 'philosophy' – a word that used to be reserved for the work of the likes of Aristotle, Plato and Socrates, (the Greek guy and not the Brazilian World Cup player).
Now, I accept that the word is not being used incorrectly when applied to football but what bugs me is that it is being used to make things more complicated and to present the managers as deep thinkers.
Some are, with Jurgen Klopp and Pep Guardiola coming to mind, but others are maybe not so talented.
With growing frequency I would talk to other managers and coaches and not understand what they were going on about.
Norwich City have just been relegated but their manager, Daniel Farke, has been praised for sticking to his philosophy, which seemed to consist of passing the ball around your own goalmouth and not that of the opposition.
One of the great things about football is that it is an easily understood game. 'Keeping it simple' is a mantra I have always believed in.
In the drive to make the game complicated it seems that only those with a background in professional football are allowed to express opinions.
Pundits such as Graeme Souness, pictured, have a special insight and add to the enjoyment of televised football but some of the ex-players employed have me reaching for my blood pressure pills.
I would strongly recommend to Sky Sports that they allow commentator Martin Tyler to work alone.
He is much more knowledgeable and insightful than any ex-player.