Scotland look like Euro 2024 inbetweeners - but no reason why good, clean fun can't be had in Germany
It can be mercifully assured that the Scotland squad won't assemble any time soon to indulge in an obsession over scatalogical humour and imagined, lurid, sexual congress. Recent events, though, have suggested Steve Clarke's men are international football's inbetweeners.
To qualify for Euro 2024 last Sunday, following such a sparkling group campaign underpinned by opening up with five straight victories, puts Scotland among the burgeoning forces on the continent. Yet, that in the same period they could be well beaten – if we are being entirely honest – in three consecutive encounters when facing elite opponents England, Spain and France, reveals that Clarke's men aren't so burgeoning as to be threatening to break into the coterie of top tier nations. Alas, some allowed themselves to become all-too-giddy over that prospect before the reality check of the past six weeks.
The guaranteed subject of endless pub, playground and pal debates across the winter months is what this could all mean for the impression Scotland might make on next summer's finals in Germany. As it stands, the country are placed the 17th highest European nation in FIFA's rankings. It is highly improbable that all the 16 above them will qualify for Euro 2024. A tournament that will comprise 24 teams, divided into six groups, from which half will go forward to the knock-out stages (the top two from each section, with the four best third-placed teams) The crude maths, then, would suggest that there should be little to prevent Clarke and his players being able to scratch that horrible, 70-year, itch and become the first Scotland team to progress from the group stages at a major finals. Something that has eluded any representatives from this nation in eight World Cups and three Euros.
A sweet thought, no doubt. Equally, though, it must be acknowledged that this would not be the equal of Craig Brown's team merely making it to the country's first Euros, back in 1992. A consequence of only eight teams then actually contesting the finals. Indeed, as it turned out, but for a 90th-minute Germany equaliser against the CIS in the first round of group matches, Scotland would have made it to the last four of that tournament.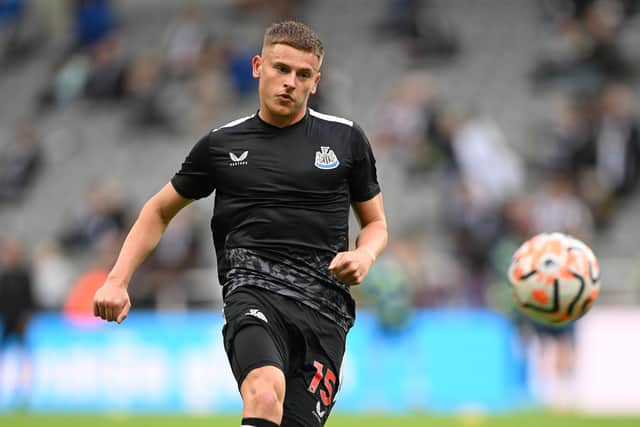 The fact that Wales were semi-finalists in the 2016 edition – then beefed up to 24 teams – has led the more Panglossian members of the Tartan Army to believe that their country could do something similar with a fair wind next summer. And they could, if it was blowing a hooley on their backs. Pound for pound, Scotland would appear to currently possess a better squad than the Welsh had then. But seven years ago Gareth Bale and Aaron Ramsey were in their pomp, and frankly Scotland do not have matchwinners in that bracket. However, the fact that the far more limited Northern Ireland and Republic of Ireland squads also made it through to knock-out stages then illustrates there are genuinely delicious possibilities for Clarke's team in Germany.
Scotland's fate in Euro 2024, naturally, will be very much dependent on what the draw throws up on December 2. A note of caution requires to be introduced here, too. The country were considered to have fallen well short by falling at the group stage of Euro 2020 – delayed until the summer of 2021 by the Covid-19 pandemic – through losing to the Czech Republic and Croatia at Hampden. Their only point in the tournament snared with the wholly unexpected scoreless draw against subsequent finalists England. Just imagine that Scotland were pitched in with those three sides again next year. Even as there is no question that Clarke's squad – little changed from then – have moved up several gears, digging out results against England and Croatia would still be challenging. You would like to think it would be a different story as regards the Czechs, who lost 3-0 away to Albania the other week, and drew a friendly in Hungary before that. There would be no guarantees, though. That is where inbetweeners Scotland still find themselves.
It is right to talk up the raft of top class players that Clarke has moulded into such an impressive unit. John McGinn, Scott McTominay, Andy Robertson, Kieran Tierney, Callum McGregor, Aaron Hickey and Billy Gilmour have appeared so bankable in the international domain. While Ryan Porteous, Jack Hendry, Ryan Christie and Kenny McLean have also been so often on the money. But the fact is that at both ends of the pitch Scotland still rely on English Championship players. That is not to dismiss the contributions of Norwich goalkeeper Angus Gunn and Southampton and Queens Park Rangers strikers Che Adams and Lyndon Dykes, respectively. All three have played crucial roles in a hugely successful qualifying campaign. Especially in the final third of the pitch, though, Scotland still look short.
That needn't necessarily be the case come next June. As has no real precedent when assessing the composition of Scotland squads leading up to past major finals, there is the possibility of Clarke conjuring up a couple of wildcards. He may have sought to downplay the potential of Newcastle United Harvey Barnes committing to Scotland, but it seems the 25-year-old is receptive. And then there is Ben Doak. It may be early days in the Liverpool career of the 17-year-old wing wunderkind, but all who watched him in Scotland under-21s 3-1 win over Hungary a week past Friday came away convinced he truly is a once-in-a-generation talent. As reflected in Jurgen Klopp's willingness to integrate him into the senior set-up at Anfield this season. Indeed, ahead of this weekend, Doak had amassed only 47 minutes fewer first team minutes at club level than McTominay. Add Doak and Barnes into the Scotland mix for Germany and, unlike those other inbetweeners, some real good, clean fun could just ensue.