European Super League: The most fascinating aspect was the faux outrage
When the news broke on Sunday evening about the plans for 'The Super League' it was met with indifference, a shrug.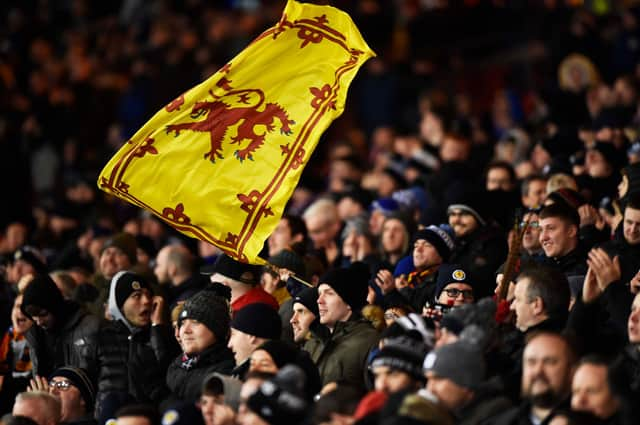 The most fascinating aspect was the faux outrage.
When the statement eventually did land from the 'Founding Clubs' it had been a long time coming. Such an idea, in whatever guise, had been talked about and suggested for a number of years now.
It really wasn't surprising or shocking in the slightest.
Gary Neville spoke passionately on Sky Sports. A lot of what he said reverberated amongst fans, who listened to him and nodded their head.
But to say he is "disgusted" by Manchester United and other teams' involvements in it. Calm down, eh?
Imagine that, footballing powers which Sky Sports have helped create over nearly 30 years, making them catnip for Sheiks and shysters, capitalists and charlatans, want more money, more power. And people are shocked? It was the next logical step.
From a personal point of view, the plans provoke indifference knowing they will have little to no impact on the football I care about. The English Premier League does not appeal, nor European football unless Scottish involvement. Not simply because of the avarice but because it is so far removed from the football that is relevant, relatable, enjoyable and attainable.
This Super League is just another bite of the footballing 'elite' eating itself, another way to appeal to all those faceless fans – complete with star players as their social media picture – where their entire personality is based around a team or player.
It is going to be absolutely fascinating when they have finally eaten too much.
And it is impossible to feel sympathy for fans of those Premier League clubs who have been swept up in a race to finish in the top four. To those fans who sneer at Scottish football, the so-called 'farmer's league', diddums.
The great thing about Scottish football, aside from the nonsense it constantly produces aided by sheer incompetence, is the fact there is still an authenticity about it. It still maintains primitive qualities.
When it comes down to it, those fans coming through the gate, 'legacy' fans, are still the most important, far more than those sitting somewhere in the country or around the world watching on TV. And, at first, it was heartening to see so many supporters of Scottish football talk up the game here in relation to the Super League plans.
But let's be realistic, if any club in Scotland was offered the chance to join it, particularly Celtic and Rangers, they would jump at the chance to be involved, and so would many fans.
Going forward, it would be encouraging to see fans protest, boycott and turn away from such proposals. However, the pessimist suggest a similarity to politics. No matter what the political parties do, or fail to do, they will still have a huge support.
Come August, once the faux outrage has subsided, and it's Manchester United v Barcelona, Liverpool v Real Madrid, a Milan derby, so many of those complainants, in Scotland and beyond, will be sat in front of their TV and laptops giving the likes of Joel Glazer, Florentino Perez and others exactly what they want. Their eyes, their attention, their money.
Comments
 0 comments
Want to join the conversation? Please or to comment on this article.