Aidan Smith: Wimbledon, a two-week sporting festival for people who don't really like sport
Any time now, one of the colour supplements will run a cover feature on a tennis player billed as the next great superstar of the game. He - it will most likely be a he - will already be established with notable wins to his name and the sport's aficionados and anoraks will know all about him. The purpose of the profile is to introduce him to the Wimbledon audience.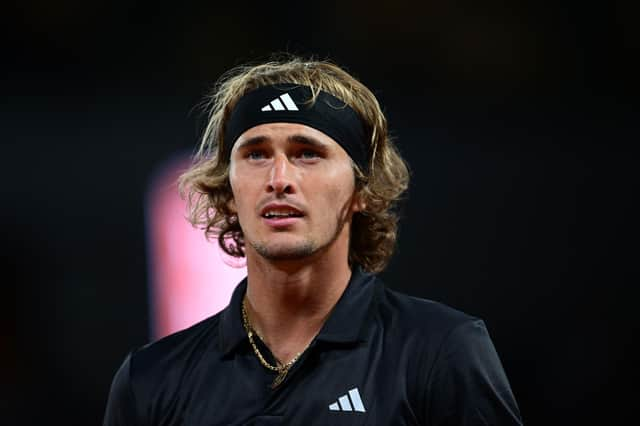 It's not that those flocking to the All England Club next month are ignorant about tennis. That said, Wimbledon is a two-week sporting festival for people who don't really like sport.
Tennis doesn't just need one new superstar; it could really do with four. The successors to Roger Federer, Rafael Nadal, Novak Djokovic and Andy Murray. But maybe that's being greedy. The era about to end has been ridiculous, golden, heavenly. Tennis has been spoiled.
So to some extent I feel sorry for Carlos Alcaraz, Daniil Medvedev, Stefanos Tsitsipas and – quick, someone think of a fourth – Felix Auger-Aliassime. They've all been tipped, some of them more than once. Others have been quoted, too. The profile that sticks in the mind is the one which fanfared Alexander Zverev as the heir, or hair, apparent to Bjorn Borg, billing him as the new blond bombshell of the baseline. But Zverev has slipped down to 27 in the world rankings – admittedly he's been injured – and while he remains a fine player, as do the others, who are obviously all capable of winning tennis tournaments, they're still striving for success in personality contests.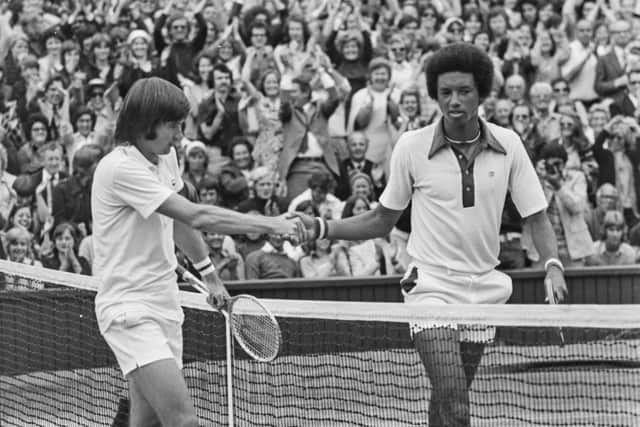 Maybe this is unfair. Perhaps the Big Four have simply set the net too high for those coming up behind. And personality? I've sat through many of the celestial quartet's post-match press conferences and while Murray is often sharp and funny and Djokovic can be entertainingly mad and Federer, the first to retire, was always smooth and creamy like deluxe Swiss chocolate, Nadal can smoulder and occasionally sulk, rarely giving much away. But on the court the personality oozes out of him. Allied to the semi-controlled explosions of his game, it's little wonder he has to change his shirt so often.
Another thing the likes of Auger-Aliassime and Tsitsipas lack is a snappy name. Possibly they would make more of a connection with the Wimbledon crowds if they were called something like Stan Smith. The real Stan Smith turns up in a new series of documentaries, Gods of Tennis, beginning on BBC2 tonight. The programmes will be enjoyed by everyone who watched tennis in the 1970s and 1980s, in a committed way or just casually, and will enhance the sense that this is a sport still anxiously waiting for the next era to begin.
Smith – tall, blond, moustache, US Army, endorser of simple, classic tennis shoes – will be remembered as the player who in five gripping sets in 1972 confirmed Ilie Nastase's status as the greatest player never to win Wimbledon. This match isn't featured in the first programme. Smith doesn't quite qualify as a God but is on hand to talk about two of his countrymen, Jimmy Connors and Arthur Ashe, who contested the final three years later.
It's little wonder some stories get missed out of the series because 50 years ago in tennis there were so many of them. If we cannot have a new Big Four then how about a Reasonably Significant Two going at each other like Jimbo and the first black man to win in SW19? This was a rivalry, all right, and for those among the Wimbledon public unpreoccupied with the niceties of spin and fade, Alcaraz and Medvedev not liking each other would certainly add some spice – especially if one was to sue the other for libel after being dubbed "brash, arrogant and unpatriotic" as Connors did to Ashe.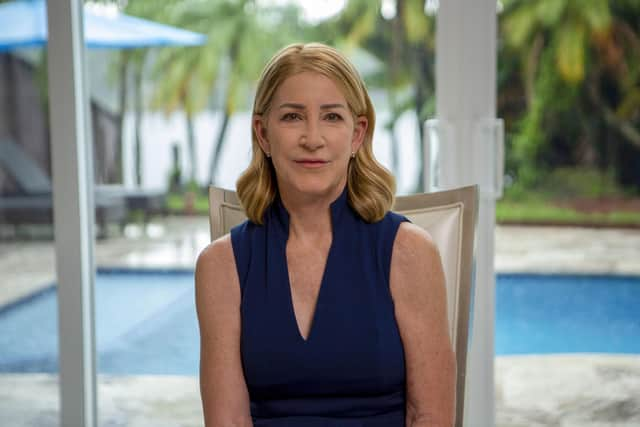 Or maybe one of the new guard could get involved in a love match. The tennis tribe – a soppy bunch at the best of times – was enraptured by the romance between Connors and Chris Evert, winners of the singles titles in 1974 and therefore dance partners later at the Dorchester Hotel for the closing ball. There were some, though, who wanted it to fail, believing they stood a chance themselves with the sweet-as-apple-pie Evert, and your correspondent was one of them.
And it did fail, but in unfortunate fashion for Evert. No one in the crowd for her '75 semi-final against Billie Jean knew that the engagement had been broken off. Evert was cruising to victory until Connors joined the spectators accompanied by his new squeeze, the actress Susan George. Alerted to this by the hyperactive photographers, my big tennis crush got distracted and lost.
This is the sort of drama that the modern game fails to match. It's frivolous next to the subject matter of the first of Gods of Tennis and the struggles of King and Ashe to achieve equal prize money for women and acceptance for players of colour. These battles won, the modern game can only offer super-athletes striving to be the best, which is a huge attraction, but not quite enough for everyone who watches, either in the stands or on TV.
They lament the disappearance of "characters", which can be a euphemism for those players who never took tennis all too seriously and, above all, loved to entertain. That's a complaint heard in many sports now but it's a valid one.
Comments
 0 comments
Want to join the conversation? Please or to comment on this article.