Aidan Smith: No 10 has "wine-time Fridays" but will football ever get its "beer-time Saturdays" back?
As Hibernian were preparing to unveil the new slogan on the front of the shirts, I'm imagining there might have been some nervous excitement down Easter Road way. The sponsorship deal would be "the biggest of its kind" for the club, but, er, what about that name?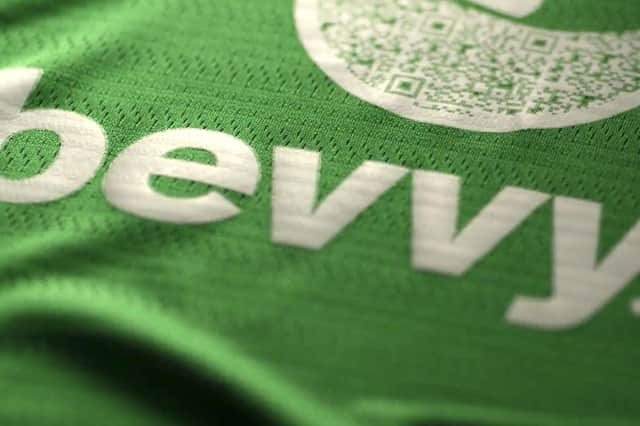 Then came last Tuesday's newspaper headlines: "Alcohol in moderation may cut risk of heart disease … One alcoholic drink a day could beat heart attacks … A tipple a day to ward off stress? We'll drink to that!"
Hibs must have thought: "Yes!" And maybe on further consideration: "Yesh!" So the launch of the latest commercial tie-up was set for Thursday. Only what happened on Friday? The country was swimming in booze-themed headlines again but this time not of the positive kind.
These ones related to Boris Johnson and the inquiry into the conduct of the ridiculous former PM. A No 10 whistleblower revealed that "wine-time Fridays" were held in the press office throughout the pandemic in defiance of Covid rules. They were "calendared weekly events in our Outline diaries starting at 4pm" with no requirement for masks or social distancing.
And the company name emblazoned on Hibee chests for 2023-24? Bevvy.com.
Well, it's complicated. Our relationship with alcohol, I mean. We cannot sip it with food in a relaxed, culturally-emblematic manner like the French and the Italians. Tony Blair as PM promoted 24-hour drinking but we couldn't cope with the new freedoms and Chunnel tourists would come from mainland Europe to watch us fight and fall over outside our wind-tunnel pubs.
And football's relationship with alcohol is even more complicated, especially in Scotland. We cannot live without it. Not as in our players are unable to take a crucial penalty or an added-time corner kick or even take the field without a little stiffener. But we don't seem able to secure major sponsorship for our game from anywhere but the drinks industry. Unless it's the equally problematic betting industry, of course.
Does this say something about us? The immediate reaction to the Hibs deal on Twitter would suggest as much. For every "Dreadful" there was a "Brilliant!" For every "Horrific error of judgement" there was a "When can I buy the strip?" There was topical humour: "Jack Grealish would approve." There was historical, Hibee-centered humour: "George Best would be proud." And there was sarcastic acceptance of our seeming fate: "Ah Scottish football, eh?"
To be fair to Hibs they could have chosen just about any week to announce the "partnership" and there would have been a survey making us feel slightly better about our alcohol intake. Though as happened last week, this would have been quickly followed by the findings being queried if not completely rubbished.
Here, it was the Journal of the American College of Cardiology making the optimistic noises. But before you could find a youthful barman – bearded, bare ankles – able to understand your order for a round of Double Diamond for you and your mates, Prof Ian Gilmore, chairman of the Alcohol Health Alliance which aims to reduce the preventable deaths caused by drinking, was responding: "It's a story that everybody likes to hear, alcohol being good for the heart … but I'm afraid the starting point is not true."
Double Diamond? I'm showing my age. That was the ale which – according to advertising that would be deemed unacceptable now – "worked wonders". DD – and other brands were available, many other brands – could be lugged in Agnews bags or 24-can, half-boxed slabs onto crumbling terraces for "beer-time Saturdays" with no quibble and often a wry smile from the polis at the turnstiles.
The cans had a double function: booze receptacle and portable pissoir. Oh what fun we thought we were having in the 1970s, drinking and spectating and drinking and laughing at the fitba funsters. Once, incredible as this seems in retrospect to anyone of my generation, the Hibs captain Pat Stanton wasn't hitting the customary top notes. "Hey Stanton," was the cry, "it's time ye got aff the wee heavies." "He disnae drink," came the reply from two steps below. So his critic reassessed his opinion: "Hey Stanton, it's time ye got oan the wee heavies."
Then, more and more, the cans took on a third function – missiles – and Archie Macpherson likened the rioting at the 1980 Scottish Cup final to the most mayhemic moments in Apocalypse Now. Apocalypse Bevvy, more like, for no more could alcohol be taken into Scottish grounds and never since.
Now, as the football tourism market booms, Scots return from excursions to La Liga and the Bundelsliga with tales of convivial in-stadia drinking and we look like the most unsophisticated, least-trusted place on earth with our 12 noon kick-offs and no prospect of the ban ever being lifted. Thus, drinks sponsorship of our game teases and taunts us.
Hibs have been winners of the Skol Cup, the Drybrough Cup and the Tennents' Sixes. They have been backed by Carlsberg, Whyte & Mackay, Crabbies, Eden Mill and now, "a technology-led whisky discovery platform". They are by no means alone; many other Scottish clubs have flogged the names of many other drinks down the years. Now that we're more health-conscious, there's unease about this. "How can we go from 'Thank you NHS' to promoting alcohol?' wondered another Hibby tweeter. Of course Scottish football would rather this valuable backing came from elsewhere and we could shake the dependency. But beggars can't be choosers and neither can boozers.
Ah, Scotland football, eh?
Comments
 0 comments
Want to join the conversation? Please or to comment on this article.