Aidan Smith: Jason Cummings and Flo Kamberi, where did it all go wrong - and can it still go right?
In Scotland's north-east, two clubs - one fourth in the Premiership, the other fourth in the Championship - wait for business-end bounce. And then they wait some more …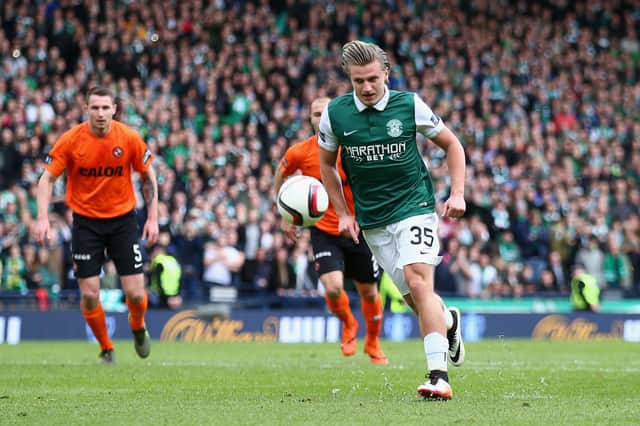 The strikers which Aberdeen and Dundee secured on loan in the January window, hoping for the goals which will help them overhaul their nearest challengers, have been held up - Florian Kamberi by Covid clearance and Jason Cummings by the frost and snow.
Their first starts, when they come, will be eagerly anticipated by impatient fans of their new teams and are bound to intrigue supporters of Hibernian, where the two had most success in what have been wayward careers.
There will, for instance, be rather less intrigue down Govan way after they could only net once each in the league during short-lived spells with Rangers. In the players' defence, though, the Ibrox faithful tend to have little interest in old boys, believing that once you've left a club as big as the mighty Gers then you're history, like a Monty Python parrot. Also, the only matter which intrigues Rangers fans right at this minute is the date when they can formally take ownership of the title.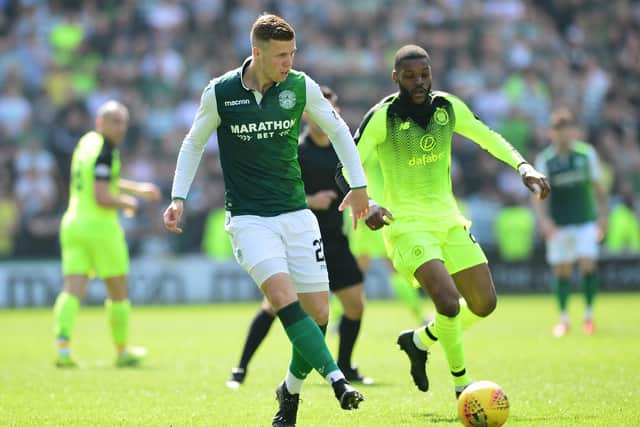 Still, these are two men returning to Scotland seeking bounces of their own. Once upon a time, a couple of seasons apart, they were blond bombshells who couldn't stop scoring. Who had small boys asking dads to pay extra for lettering to have their names plastered across the back of junior strips. Who had songs sung about their exploits. Where did it all go wrong, guys?
As an example of how quickly it can go wrong in football, take the chant "Hecky's at the Wheel", composed during the Hibs support's brief romance with Paul Heckingbottom, just before the manager started driving the team bus towards the relegation zone:
"We've got Horgan and Mallan and Gray," the ditty went, "Flo Kamberi and Mark McNulty." Two seasons on, only David Gray remains though hardly ever plays anymore. Hibbies bursting into song at a house-party after consuming a crate of Sweetheart Stout are unlikely to revive that one. Actually, being fond of gloomy irony as all football fans are, they probably would. And maybe the host would run off searching for his Hecky T-shirt - these were produced - until remembering that he'd converted it into an oily rag.
I paid money to watch Kamberi and Cummings, so what will their new clubs get? Even though it didn't end well for the Swiss at Hibs, and didn't really start for him at Rangers, I'm sure Kamberi will run out at Pittodrie in that upright, prancing style of his and firmly believe that the goals will come again, the acclaim will come again and the Cristiano Ronaldo comparisons will come again.
Meanwhile the only Easter Road striker of recent vintage who came close to matching him for a cocksure strut and unerring self-belief was - who else? - Cummings.
Yes, but will the goals actually come? No one can say, although Cummings once scored the winning penalty in a Scottish Cup semi-final while displaying no nerves - or embarrassment - from having missed horribly from the spot with a Panenka when the score was 0-0.
Kamberi, meanwhile, even when his form was wretched, when there were groans right round the ground and Neil Lennon was - allegedly - losing control of a chair which then travelled in his direction, would still attempt an overhead kick and, what's more, a considerable distance from goal. Most players suffering a dip would nod the ball back and let some other schmuck take the catcalls for a ballooned shot. Not the bold Flo; not ever.
Who was bolder, Kamberi or Cummings? That's a tough one, as is: when they were really bad, who was worse? I saw Cummings at Queen of the South contrive to clear the bar with a shot when he was virtually standing on the goal-line. Kamberi when the furniture was flying - allegedly - would give the impression he'd just come across a football for the very first time in his life and would prod it gingerly like it was an animal he'd found by the roadside, checking for life. There have, though, been clumsier Hibs strikers than him, before and since.
When they were good? Fairly sensational - and I know there aren't degrees of sensational, you either are or you aren't - but on good days it seemed to sum them both up. This was Cummings just any time he played against Rangers or Hearts and Kamberi when he had a supplier like Scott Allan who knew how he liked to break and had the ability to find him.
Cummings, for his comedy and quippery, was the more endearing character among Hibs fans - plus he's a Hampden 2016 immortal which means that down Leith way he'll never have to buy a Krispy Kreme doughnut again. Kamberi was the more maddening for seeming the more selfish, and of course he came out with a version of the deathless quote: "I've always wanted to play for Rangers." But he's the proven Premiership goalscorer, albeit he may find them harder to come by with the stodgy Dons, whereas Cummings, the sceptics would argue, is a Championship striker, though a quality one.
These two return to Scotland from diverse locations. Shrewsbury Town in Cummings' case used to play next to a river and needed a coracle to scoop up overhit balls, whereas St Gallen remind me of the old joke: Q - What's the smallest book in the world? A - The Compendium of Great Swiss Naval Victories. But something else connects them - they're both 25 and the next few years should be their prime ones.
Did someone say intriguing?
A message from the Editor:
Get a year of unlimited access to all of The Scotsman's sport coverage without the need for a full subscription. Expert analysis of the biggest games, exclusive interviews, live blogs, transfer news and 70 per cent fewer ads on Scotsman.com - all for less than £1 a week. Subscribe to us today
Comments
 0 comments
Want to join the conversation? Please or to comment on this article.