Aidan Smith: Call Farage, we need another Brexit to get our clubs out of Europe
I didn't vote for Brexit but am seriously considering phoning up Jacob Rees-Mogg and asking him to get on the blower to Nigel Farage. Another campaign is needed, and quick.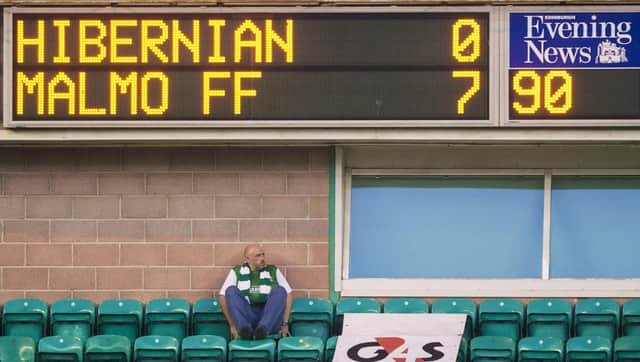 Nige must put down his pint on the bar of ye olde oak-beamed pub – by all means with a snarling bulldog coaster on top to avoid it being lifted – and then buff up his velvet collar ready for action. To rally opposition to Scottish clubs competing in Europe.
You probably didn't think you'd ever have reason to avail yourself of the services of the boy Farage. Me neither. But seriously: do we want the embarrassment?
Remember last time: Dundee United hit by a Farage – sorry, barrage – of goals in Holland, 7-0 by the end. Motherwell being humiliated in Ireland. Hearts squeaking past a team – RFS – no one had ever heard of but being spanked in their other games. And in the Champions League, the velvet rope-protected hangout of football's elite, with the Old Firm being bundled onto the pavement by the thick-necked security, there was a desperate race to the bottom of the groups. Zero wins, Celtic conceding 15 goals but Rangers worsening that with 22.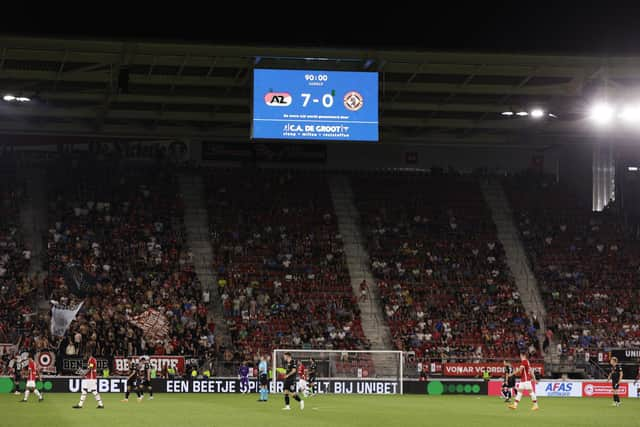 Now look at the prospects for 2023-24 when Aberdeen will be leading Scotland's continental quest as the "best of the rest". Yes, the same Aberdeen who out-Berwicked the big Rangers with that disaster at Darvel. Who lost 5-0 to Hearts and – crikey – 6-0 to Hibernian, both rivals who failed to build on these thumping wins and overhaul the Dons. Has there ever been a season where third place has gone to a club posting such hideous results?
Or maybe I'm being too cruel to our brave boys. If RFS from the Latvian Higher League can compete in Europe – and they're up for the Europa Conference again – then why can't Scottish teams? A fair point if you're happy with Uefa's gigantism and apparent desire to open up Euro-football to absolutely everyone, but I'm not.
The Europa Conference might well be what my old metaphor-mangling editor would term "the thin end of the slippery slope". Before we know it, there could be the Europa Parish Council League, the Europa Quorum League and the Europa Phonebox Confab League, where Darvel would get to play the fifth-placed side in the Latvian Very Much Lower Division.
Joking apart – I don't actually have Rees-Mogg's number and, spotting the boy Farage's warm ale, would cheerfully spike it with anti-freeze in memory of the Austrian wine scandal of 1985 – it gives me no pleasure to be worrying about our clubs venturing abroad.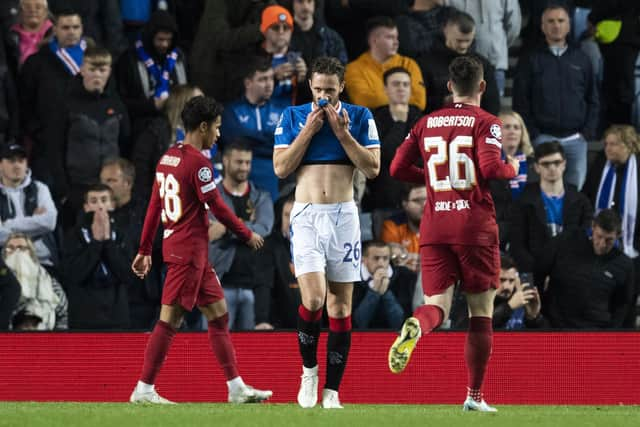 Lisbon was my first football match on TV watched right the way through with no twiddling of the dial in search of Mr Hanna and Mr Barbera's finest animations – and there were just as many cheers from the sofa for the Scottish triumphs in Barcelona and Gothenburg.
Despite them, and Britain joining the Common Market, Europe remained exotic and often mysterious for Scottish fans. The opposition in the old competitions were always to be respected, if not feared. Invariably described - breathlessly - as "cracks", the foreigners would require "spying missions" at a time when real espionage was still very much ongoing, with the requisite intel gathered in "dossiers" for our managers to scrutinise.
But I witnessed Hibs beat Italian cracks Napoli 5-0, Portuguese cracks Sporting Lisbon 6-1 and Swedish cracks Malmo 6-0. There would be corking results for our other representatives. Europe was exciting, special, didn't come around every week, and with the away legs generally inaccessible, fountains and statues tended not to be draped with flags recording visits from Pumpherston and Skinflats branches of supporters' clubs.
It's different now. We're all Europeans. In a footballing context, that 2016 referendum result doesn't count. Continental football is for us all, the RFSs and, if next week's Scottish Cup final goes a specific way, the two biggest teams in Glasgow and Edinburgh for the first time in 30 years.
Before yesterday's Capital derby, Hibs supporters were wondering on Twitter if their club should be recalling Dan Mackay from his loan spell at Inverness Caley Thistle, lest he do something silly and score the winner at Hampden, potentially ruining the Hibees' Euro hopes and dreams.
It was a joke, but with some element of truth, for after Jambo explorers founded a beautiful Italian city which they named Florence, and after the Slateford branch bridged Europe and Asia by discovering Istanbul, fans from Leith will be desperate for conquistador adventures of their own.
Hibs' re-match against Malmo – 7-0 to the Swedes at Easter Road – has been forgotten. Being booted out in qualifying doesn't matter. Our clubs keep coming back for more. More Europe, more disruption to pre-season, players cutting short the summer break so they're knackered quicker, slogs to Kazakhstan and other places tricky to find on the map, tedious Thursday-Sunday routines, tedious over-use of the phrase "under the lights" though this doesn't apply to those games in sunny July which invariably end Scottish involvement. Yeah, Europe. It's great.
This time last year Rangers were looking forward to another Euro final and everyone was eagerly anticipating three Scottish teams at least being involved in continental competition right through to Christmas. For Scottish football, this was the equivalent of an all-inclusive beach resort holiday. But, like the greedy family always first in the queue for dinner, we let ourselves down.
Now I really don't think I could stomach any more 7-0 batterings.
Comments
 0 comments
Want to join the conversation? Please or to comment on this article.