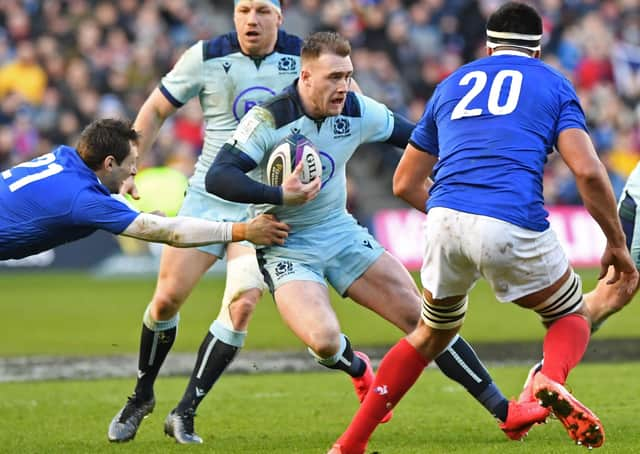 Six Nations organisers have played down suggestions of an imminent deal with CVC. Picture: AFP via Getty Images
Six Nations organisers have moved to play down expectations that a major investment in the tournament is imminent.
As rugby struggles to come to terms with the fall in revenue caused by the Covid-19 lockdown, suggestions that a £300 million investment from CVC Capital Partners was close have been seized upon.
It was reported that England and France would receive £70m and £65m as their share, with Wales, Scotland, Ireland and Italy due to get significantly less on a sliding scale.
CVC, a private equity company, is looking to take a 14.5 per cent share in the tournament. However, the Six Nations issued a statement to say a deal was some way off. It read: "Over the past year, Six Nations has been involved in exclusive negotiations with CVC Capital Partners. These negotiations have been very constructive and forward thinking.
"Negotiations of this nature are complex. They can take significant time and at this point, are still ongoing. An agreement is not to be expected imminently and it would be inaccurate to present it as a formality. There is no set timeline for completion of this process, and any agreement, if it were to go ahead, would not be accelerated due to any potential challenge presented by the current external environment."