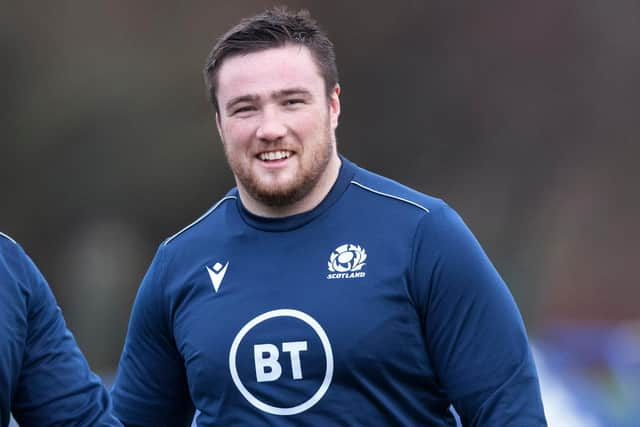 Rugby took another bashing over the weekend as the latest batch of Autumn Nations Cup fixtures failed to produce the thrillers and try-fests that have been conspicuous by their absence since the tournament began.
"There are a lot of rugby experts out there," he said drily.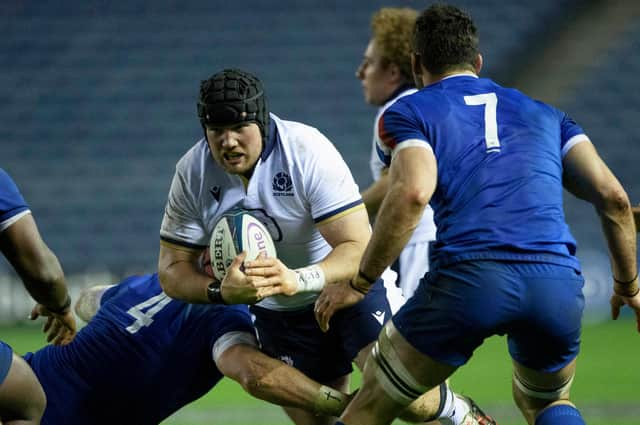 One idea that caused him consternation was the suggestion of a return to injury-only replacements. The theory is that making players play for 80 minutes instead of 50 to 60 would free up more space in the latters stages of matches as tiredness creeps in.
"My heart is starting to race thinking about it!" said a horrified Fagerson. "I feel myself wheezing a bit and blowing.
"I don't think it is a feasible idea. In some games we've played recently we've won the game with the bench coming on and making a massive impact. That's a big part of the game. It is a fundamental of union.
"People say it's boring, but I'm still running about and it is pretty fast and high tempo. There are a few things that could change. Maybe quicker at the breakdown where teams do that caterpillar ruck. We could try to get rid of that. Exeter do it very well with eight men in a line and then kicking the ball away which I don't think is very fun or fast.
"But they can't get rid of the bench or if they do I will be blowing out of my a***!"
Scotland round off their Nations Cup campaign in Dublin on Saturday with a third-place play-off against Ireland and Fagerson is likely to return to the starting XV.
Being a prop, the big Glasgow man is more piano shifter than piano player but he recognises the value of entertainment and knows that more running rugby might be preferable to a kicking game.
"I do understand some of the fans' frustrations but as a player I think defence is improving and attack is improving," he said "It is hard to score points, it is hard to gain territory and possession. I understand it can be frustrating to watch but trying to create mismatches isn't as easy as it used to be, so I wouldn't say it is boring, there are still a few nuggets and you just need to be patient.
"I'm a front-row, I'm not kicking the ball – I don't like it because I have to run to and fro, but it is what it is and that's how you win games, which is the main thing … winning."
And would he be in favour of the players having a say in how to improve the game?
"I would be up for that. Maybe there could be an international players' forum. That is something for World Rugby to think about, but it's way above my pay grade."
Fagerson admitted that upping the entertainment value had not been a hot topic in the Scotland camp this week.
"The players don't talk about it," he said "We've got to beat Ireland this weekend and that's what we talk about."
A message from the Editor:
Thank you for reading this article. We're more reliant on your support than ever as the shift in consumer habits brought about by coronavirus impacts our advertisers.
If you haven't already, please consider supporting our trusted, fact-checked journalism by taking out a digital subscription.