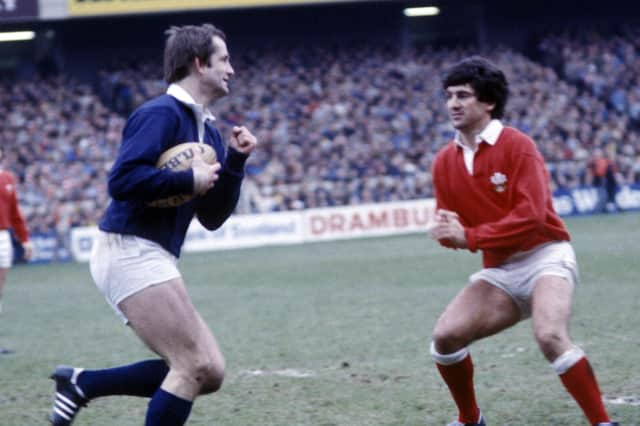 This was also how it was for those who selected teams. They were not necessarily better placed to judge performance than the ordinary spectator, though they usually had the benefit of long and wide experience.
Journalists were in the same boat. They depended on notes they had scribbled in the course of a match, on what they remembered, and information and opinions given them in conversation, sometimes with players not then well-schooled in unrevealing media-speak.
How different it is today. The game is awash in what we have learned to call data. A long article the other day in another national newspaper on prospects for the new season's English Premiership was extraordinary reading for anyone reared before the digital age, anyone at least who has failed to adapt to it. One learned, for example, the average number of seconds each club took to secure possession at a ruck and move the ball away. Everything that happens in a game is now recorded and analysed. A previously unimaginable quantity of information is available to coaches and selectors. What happens on the training-field is recorded in the same way and – I believe – the character of players, their commitment, resilience and energy, as well as their skills, are now also data.
It is all very impressive, even if a bit daunting. Yet, happily, we shouldn't be daunted. All this information is available at a click, but decision-making is as difficult and chancy as it always was. Data is a guide, material for judgement, just as observation and memory were. How often do you think selectors get it absolutely right? How often do they pick the perfect team for a particular match? The answer can only be sometimes yes, but just as often no. Of course enthusiasts for judgement by data may say, mistakes are made because too often coaches and selectors trust their own flair rather than following the data unquestioningly. Perhaps this is true, but then one wonders whether the data might not itself lead to erratic selections. Data itself has to be questioned by the coach-selector.
Selection has never been easy and can never be perfect. There is always an element of guess-work. Performance that ticks every box on the training-field isn't necessarily the best guide. Indeed I am often a bit worried when a coach explains a selection by saying the player has been very impressive on the training-field. Turn it round and ask if you would leave a player out because he hasn't trained well. David Leslie was one of the finest back-row forwards Scotland have ever had, a brightly-shining star of the 1984 Grand Slam side, a player whose judgement was as remarkable as his reckless courage. I talked to Jim Telfer about that team and there was no one he valued more than Leslie, but I don't think any coach would have picked him on the evidence of what he did in training. Thinking of David Leslie, I think also of Johan Cruyff, great footballer, great manager of Barcelona, who once said "training, I don't understand – football I do understand". Perception remains a personal matter. It is enriched by data, but not, for the canny intuitive coach-selector, determined by it.
"Follow the science" we were told, during the Covid pandemic. No doubt it was generally sensible to do so, even while one recognized that the science didn't speak with a single voice. Good coaches make use of such science as is available, but bring to it their own eyes, mind, experience and imagination. I have always relished the story of the old England batsman – it may have been Wally Hammond – who was watching the young New Zealand opener Bert Sutcliffe in pre-season April nets at Lord's. After ten minutes he said, "2000 runs this summer." Sutcliffe had made near 2500 runs when the tour ended in September. Hammond – if it was Hammond – had needed to be provided with no data to make that judgement, just an eye and experience.