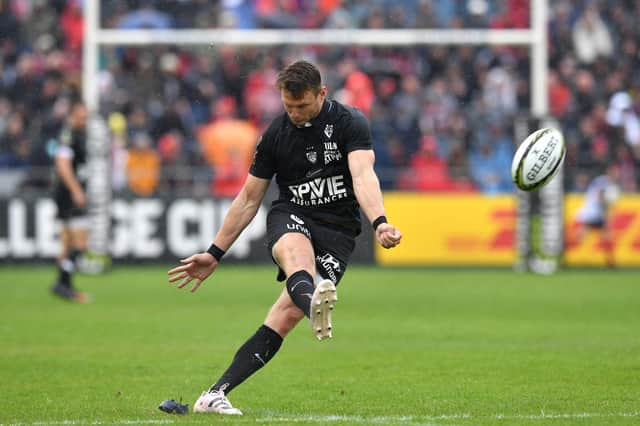 But don't be fooled into thinking the Wales stand-off moved to the south of France for a holiday. It's eight years since Toulon lifted silverware and Friday's EPCR Challenge Cup final against Glasgow Warriors offers them a shot at history by becoming the first French side to snare both European club trophies. They won the Champions Cup three years in a row between 2013 and 2015 but the Challenge Cup has proved strangely elusive for a club which became a magnet for the game's superstars under the colourful ownership of comic book magnet Mourad Boudjellal.
Toulon have lost four times in the final of rugby's equivalent of the Europa League, including last year to Lyon, and the expectation on Cote d'Azur is that they will make it fifth time lucky against Glasgow in Dublin. The defeat by Lyon stung because the match was in Marseille and Toulon's fans travelled in numbers to the Velodrome. Lyon, under the direction of Pierre Mignoni, swept them aside 30-12. Mignoni is now in charge of Toulon.
"From speaking to a lot of the players who were playing last year, what I can gather is it was a two-horse race and they were lucky to finish second!" said Biggar. "It was a really tough afternoon and nothing went right. With the final being in Marseille, just down the road, and being favourites, they probably thought they just needed to turn up and get the job done. Pierre Mignoni was coaching Lyon last year so he probably had an extra bit of motivation. There's been talk about it this week.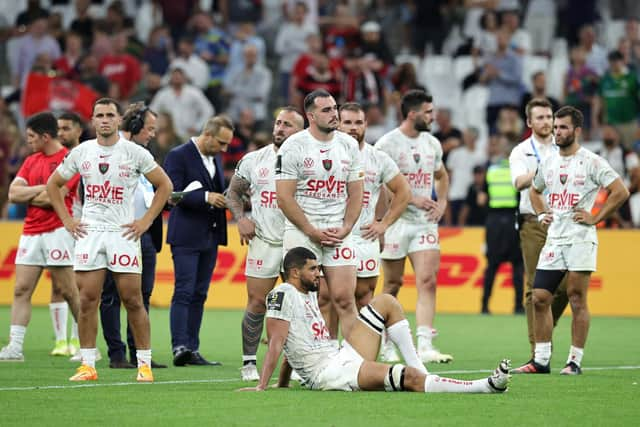 "Obviously the club is littered with success and trophies but it's been a while since we have won anything and Pierre in particular is absolutely chomping at the bit to get this trophy in the cabinet. This club needs to be winning trophies and hopefully it can be the start of getting back to those days."
A myth has grown up around the Challenge Cup which suggests French clubs aren't particularly interested, and that they would rather pursue domestic ambitions in the Top 14. The reality is different. Five of the last seven winners have come from France and Biggar would love for Toulon to follow in the footsteps of Montpellier (twice), Stade Francais, Clermont and Lyon. But the fly-half knows that reaching the league play-offs is equally important for a club which last won the Top 14 in 2014.
"We've had two really tough games, going away to Castres in the Top 14 then La Rochelle in Marseille last weekend when we didn't come out on the right side, so that's put us under a bit of pressure," said Biggar. "But what next weekend gives us is an opportunity to put a trophy in the bag, and this is a competition the club have never won, albeit they have been very successful in the Top 14 and Champions Cup in the past. So, we're viewing it as an opportunity to add something new to Toulon's rich history by winning this, so that's very important to the coaches and the president and everyone associated with the club. So, in answer to your question, there's absolutely no priority on what's more important – but when you get to a final … well, you don't want to be losing in finals, let's put it that way."
The odds-setters don't think they will. Every major bookmaker makes Toulon favourites to win at the Aviva but Biggar is wary of the transformation brought about by Franco Smith at Glasgow Warriors. He watched them defeat the Scarlets in the Challenge Cup semi-final and was impressed, particularly with their maul.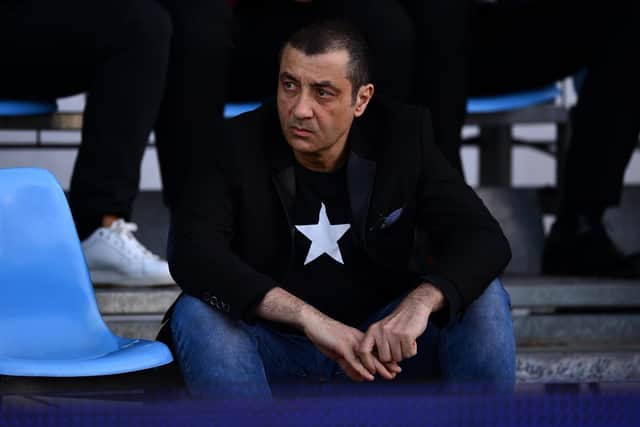 "I think they've been impressive all year – I know they lost last weekend against Munster which was disappointing from their point of view – but their maul is very strong and they also play a lot of rugby," said Biggar. "So, we know we can't give good players time and space on the ball, and Glasgow have got a lot of good players at the minute. We'll really sit down and look at them next week, but we're fairly familiar with what they are going to bring in terms of moving the ball around and testing us in the back end of the pitch, and if they don't get anything from that they are going to turn their power game on in terms of maul and apply some territorial pressure on us that way."
After four years with Northampton, Biggar is revelling in his time on the French Riviera. "We had an afternoon off on Monday and I was in the pool all afternoon with my two boys, enjoying a bit of sun, which didn't happen too often in the East Midlands! I love it here, my family loves it here, it's difficult not to love the area and the weather and all that stuff – but what I have really enjoyed is coming to work every day. We have a fantastic, brand spanking new, state-of-the-art training facility here which allows you to better yourself every day."
Victory in Dublin would be a good way to mark his first season in France. The 33-year-old was on the losing side when Wales played Scotland in the Six Nations this season but he says that has "zero relevance" to Friday which he expects to be a great occasion. "I think it's got the makings of an absolute cracker of a game if we get some good weather. If it stays dry it could be great for running rugby, both teams like to play and have exciting players in their team, so it has got all the ingredients. The weather might not be the same in Dublin as it is down here in the south of France, but here's hoping."