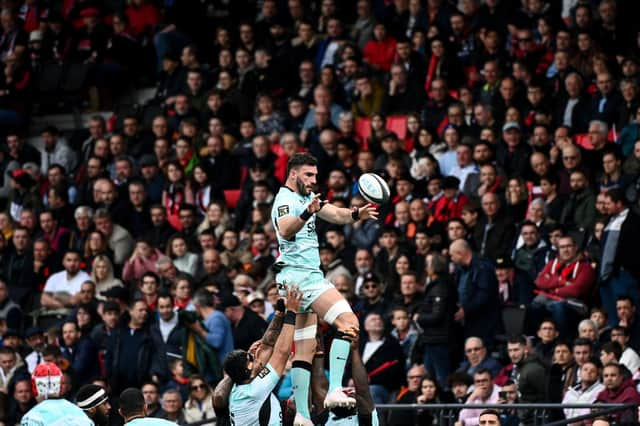 Ollivon, the giant French international back-row, was sent off for a dangerous tackle in the seventh minute against Benetton on Sunday. Toulon played with 14 men for the remaining 73 minutes and won 23-0. They will face Glasgow in the final in Dublin on May 19.
An independent disciplinary committee comprising Jennifer Donovan (Ireland), chair, Martyn Wood (England) and Tony Wheat (Ireland) heard evidence and submissions from Ollivon, who did not accept the red card decision, and from the Toulon's sporting director, Laurent Emmanueli, and the club's legal director, Cédric Rouhaud. The committee accepted Ollivon's contention that the level of danger of his tackle on Benetton full-back Matteo Minozzi was not high, and it was decided that the red card should be dismissed.
Ollivon is free to play. EPCR has the right to appeal the decision.