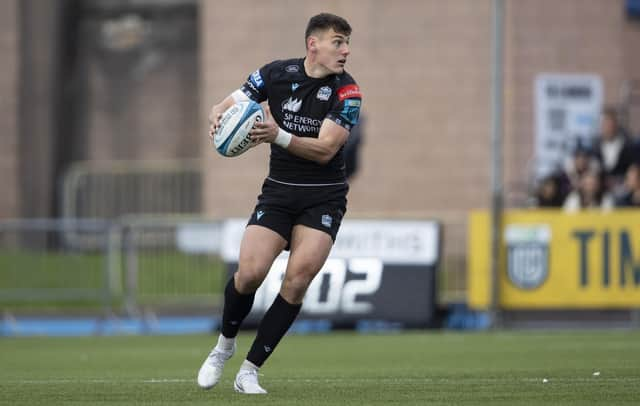 The stand-off has been handed a five-week suspension following his red card for a high tackle on Munster's Conor Murray in Glasgow's United Rugby Championship quarter-final at Scotstoun on Saturday. The news will come as a blow for head coach Franco Smith who has used Jordan as his chief playmaker in what has been a breakthrough season for the New Zealand-born No 10. Domingo Miotto and Duncan Weir will now come into the frame for the fly-half's role against Toulon at the Aviva Stadium.
There was confusion initially on Thursday when the URC announced that Jordan's suspension would cover five matches which did not include the European final. Instead, the URC said that the player would be banned for three Super Series Sprint games this season, Barbarians v Swansea RFC on May 31 and the first Super 6 Series match of next season. The URC then issued a clarification two and half hours later which made it clear that the suspension would also cover the Toulon match. It is understood that the league's failure to mention the Challenge Cup final in the initial release was a clerical error. Whether Jordan would have featured in the semi-pro Super Series is debatable but he has played in the past for Ayrshire Bulls and, as competitive fixtures, they were counted towards the suspension. Jordan was also under consideration to play for the Barbarians against Swansea which is part of the Welsh club's 150th season celebrations. The terms of the suspension mean that Jordan will miss only the one Glasgow game, albeit arguably the biggest in the club's history.
At the disciplinary hearing, overseen by the judicial officer, Simon Thomas of Wales, Jordan accepted that he had committed an act of foul play which warranted a red card. Mr Thomas found that the incident met the red card threshold, with entry of top-end warranting 10 weeks' suspension. The player received a five weeks reduction for mitigation including his unblemished disciplinary, timely guilty plea and apology to Murray, the Munster No 9. This resulted in a five-game suspension. Jordan will have his suspension reduced to four weeks if he completes the World Rugby Coaching Intervention Programme which focuses on tackle technique.
Meanwhile, Glasgow Warriors have announced that injured full-back Josh McKay has signed a new contract with the club. McKay, who moved to Scotstoun in November 2021 after playing in his native New Zealand for Canterbury and the Highlanders, is believed to have penned a two-year extension. The 25-year-old has not featured since March 3 due to a foot injury.
Fixtures Tom Jordan is unavailable for: 13 May 2023, Super Sprint Series 5, 19 May 2023 / 20 May 2023, EPCR Challenge Cup Final / Super Sprint Series 5, 27 May 2023, Super Sprint Series Final, 31 May 2023, Barbarians v Swansea RFC, 29 July 2023, Super 6 Series 1 (Season 2023 - 2024).