Super6 to return with new name and new teams added into mix
FOSROC Super6 rugby action will return next month under a new name and with new teams added into the mix.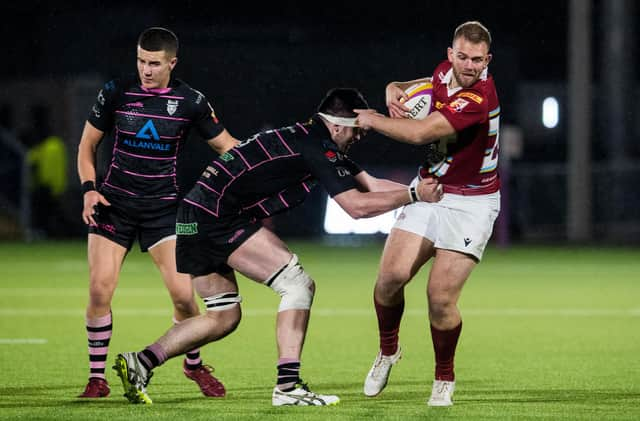 Now known as the FOSROC Super Series, the part-time professional concept aims to bridge the gap between the club and the professional game. This year it will comprise of the Super Series Sprint between April and May and the Super Series Championship between July and November.
Glasgow Warriors and Edinburgh Rugby 'A' teams have been added into the Sprint event, meaning that the six franchises will play each other once and also play one of the pro team back-up sides to make up seven games before play-offs. Glasgow 'A' will play against Ayrshire Bulls, Boroughmuir Bears and Stirling Wolves while their Edinburgh counterparts will take on Heriot's Rugby, Southern Knights and Watsonians. After the first three rounds, the 'A' teams will step out of things and their players will look to help Glasgow and Edinburgh.
The Sprint starts over the weekend of April 7, 8 and 9 and a full fixture list is expected out soon. The 'A' teams will not be involved in the Championship event later in the year, but a development team made up of current and future Scotland under-20 players will be. Seven teams will be involved over 14 rounds of action before the play-offs.
Jim Mallinder, Scottish Rugby's Performance Director, said: "It's a hugely exciting time for those involved in FOSROC Super Series rugby. We're committed to providing more high performance opportunities for those players striving to become regulars in Glasgow Warriors and Edinburgh Rugby matchday squads. And we're making a commitment to provide a higher level of competition - and increased time in high performance environments – for our under-20 players to ensure that we are best preparing them for the ever-increasing demands of international rugby."
A cross-border competition has not yet come to fruition.
Meanwhile, with the inter-district competition making a return in May for club players, the South have named their coaching team. Hawick's Matty Douglas is head coach and he will be assisted by Andrew Clark (Musselburgh), Iain Chisholm (Peebles) and Bert Grigg (Melrose).