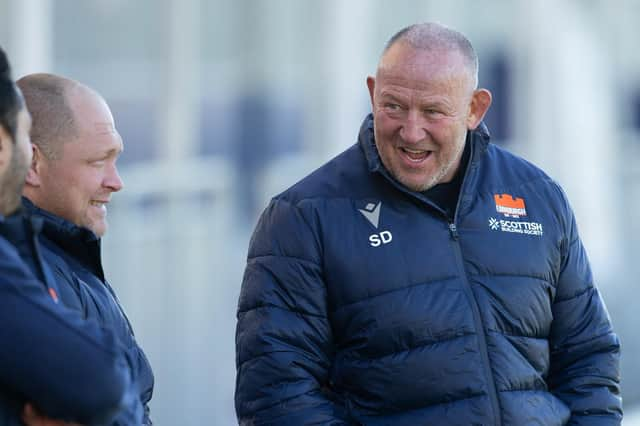 Blair is in the second season of his first head coach's job and has already decided it's not for him. He wants to concentrate on being an attack coach and it remains to be seen if that will be with Edinburgh or elsewhere. Diamond, by contrast, is a hard-boiled veteran whose CV includes time in charge at Sale Sharks, England Saxons, Saracens, Russia and, most recently, Worcester Warriors before their untimely demise.
It would be hyperbole to say he was parachuted in to save Edinburgh's season but the reality is that if they don't beat Leicester Tigers on Friday night then there's nothing left to play for. They'd be left with two dead rubbers in the URC. Defeating the English champions at Welford Road is a tall order, particularly when you look at their respective results. Leicester, under Richard Wigglesworth, are on a five-match winning streak while Edinburgh have lost four in a row since beating Saracens. The win over the three-time European champions secured the Heineken Champions Cup last-16 tie at Leicester but Diamond wants Edinburgh to prove it wasn't a one-off and to demonstrate a ruthless streak that has been missing too often this season.
"I think what we need is just a little bit more game understanding, if I'm perfectly honest," he said. "We need to know how to win games, and how to throttle teams when we get into position. A classic example was last week against Connacht when they went down to 13 men. We had our tails up in the second half, there were seven points in it, and we conceded five points, four penalties and a yellow card in that same period. You don't have to be a statistician to realise we should be scoring 15 points in that period. We couldn't do it, we bottled it, and I think that's what I can assist Mike in, that game management.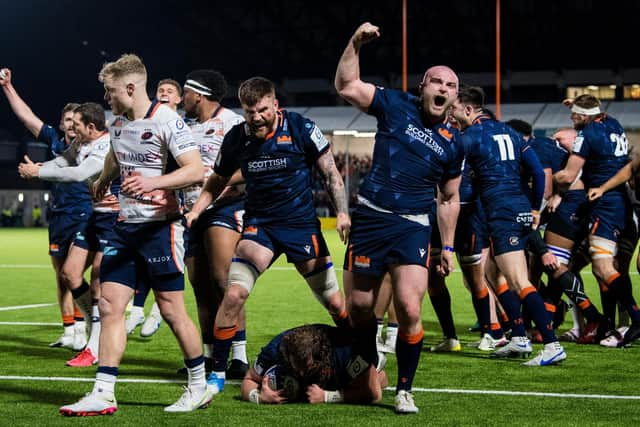 "And the delivery of some messages. Not everybody can deliver the same message. Going to Welford Road you need to be abrasive, you need to match them physically. Because I'm sick of hearing about what they did against Saracens. It's history. We've got to do it on Friday night – and with the pack of forwards we've got out, and a back line to die for. We've got an international back three, we've got two very good centres, we've got a 10 who could be a superstar and we've got a nine who knows how to game-manage. I don't see where the lack of confidence comes from. That's the bit that surprised me."
Diamond, 54, has been brought in as Edinburgh's 'lead rugby analyst' until the end of the season and, interestingly, it was he who approached them.
"The process was simple. I was attempting to buy Worcester for the last six or eight months with the diabolical situation the Premiership is in. And that came to nothing. And then I saw that Mike was in a little bit of distress, as in not [having] anybody to help him, I thought. Looking outside him, young coaches round him, and I threw my hat in the ring. Just said 'Look, if you need somebody to assist, I've got a wealth of knowledge and we'll see where we go with it'. So I'm here till the end of the season, really. I help him in team meetings, I look over training. Training is very good, the way they do things. He's a very good up-and-coming coach, I think. He just needs a bit of help."
"I think we've got a great set of lads but we just need to be a little bit more hardcore in the right areas," said the former hooker. "We need to know when we can win a game. And fair play to Mike, he had a good season last season and it's gone into the doldrums a little bit. But who does he call on? His defence coach [Michael Todd], who's similar age and not had a lot of experience? His forwards coach, Steve Lawrie, who is very good but really not had a lot of experience at being in a predicament when you're losing, losing, losing? And that's what I can assist with."
Diamond says he has hit it off with Blair and they are on the same page when it comes to team selection. What happens at the end of the season remains up in the air but the former Sale player thinks they work well together. "We get on. We're compatible, definitely," he said. "He's just delivered the tactical appraisal of our team run, and I've delivered the physical approach we need. So, we don't have to speak for hours about that. We've already hammered that out from day one that this is how we'll do things. He selects the team and I assist him with that selection. With the squad size Edinburgh have got of top players, it's difficult not to pick the right time – I think my mother could do it."