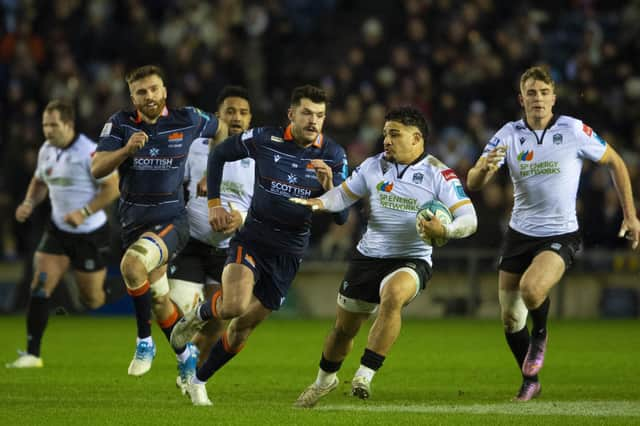 This season's competition kicked off on September 16, with the final round of regular fixtures being played on April 21-22. The 2023-24 campaign has been pencilled in to start on the weekend of October 21-22, which coincides with the World Cup quarter-finals. "We agreed to end the season earlier than we planned, by about three weeks, which is why this run-in is very tight," said Martin Anayi, the URC's chief executive. "We did that to make sure the international players could get away and Premiership Rugby agreed the same. And then we agreed to start next season's competition towards the end of October."
Last season's URC final was played on June 18 but this season's is scheduled for May 27, ensuring players have a decent break before the World Cup which starts in France on September 8. The delayed start to the third installment of the URC is done with the aim of ensuring the Test players have time to recover. Even if Scotland are eliminated at the pool stage of the World Cup, Edinburgh and Glasgow Warriors' frontline international players are still likely to sit out the opening rounds of the URC, although the later start will minimise how many games they miss. Because there are no autumn internationals next season, the URC is likely to have an uninterrupted run of fixtures up until the start of the European club competitions, the first round of which will be played on the weekend of December 8-10.
Anayi, speaking on a media call for the BKT United Rugby Championship, declared himself generally pleased with how the second season had gone. The semi-finals will be played this weekend, with Leinster taking on Munster and the Stormers hosting Connacht. Irish rugby's strength in providing three of the last four was highlighted by Anayi who also noted Glasgow Warriors' impressive campaign which saw them reach the URC quarter-finals and the Challenge Cup final.
"We had good depth going into the quarter-finals, and two away wins, which is pretty unusual, with Munster turning over Glasgow and Connacht turning over Ulster," said Anayi. "There's less of a margin between the teams now, which shows competition. We've obviously got one of the best, if not the best, club sides in the world in Leinster and we have a lot of teams pushing them and I know the Irish provincial scene is very strong. We've also seen the re-emergence of Glasgow and we know the South African teams are very strong too, and Benetton just missed out on the play-offs.
"From a fan perspective, I think we're in pretty good shape. A key metric for us is TV audience. It was a record last year with 34.6 million viewers across the year and we could surpass that. More fans are engaging across social media, and will go through the million follower mark. Our videos views on YouTube, key for our younger demographic, is up 135 per cent. The one metric which we are little bit underwhelmed by last year was attendance. But average attendance per game is up around 32 per cent – we are hovering around 9,500 average per game and the 10,000 mark is really what we're aiming for, to try to get that in the next couple of seasons."