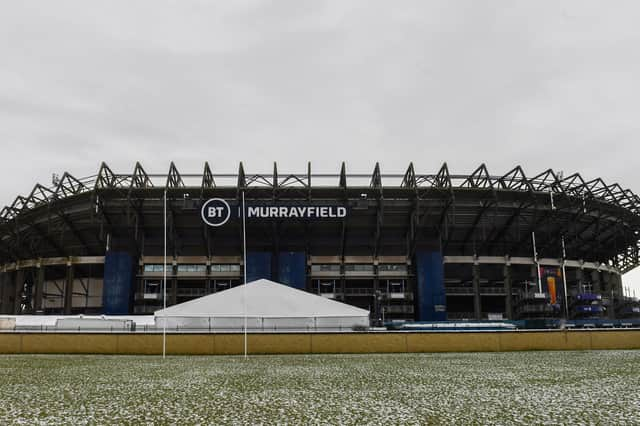 While there are existing disciplinary measures in place to deal with clubs or individuals, these tend to involve bureaucratic procedures. The new scheme, by contrast, aims to make it easier for players, officials or volunteers to voice concerns via a dedicated inbox on the home page of the Scottish Rugby website.
Murrayfield officials insisted on Monday that the planning for 'Tell Us' had been going on for some time. However, Gavin Scott, the governing body's director of rugby development, acknowledged that the sport both in Scotland and further afield had suffered a great deal of adverse publicity recently. That includes allegations of misogyny against officials at Liberton RFC, made by members of the Edinburgh club's now-disbanded women's section.
"Recent reports have highlighted that we still have some distance to go both as a society and a sport to ensure equality is respected when men's and women's teams co-exist," Scott said. "The more we can understand the issues being raised and address them, or support clubs to affect change, then hopefully the faster we can achieve that objective.
"Tell Us is a practical way we can listen and learn, from particularly women and young female players, and we hope it proves to be a useful resource. We've created Tell Us as a means of opening up an additional accessible channel of communication between our participants and Scottish Rugby, with the hope that we can act quickly and provide appropriate support where required to anyone who has been affected by examples of sexism, misogyny, homophobia or racism."
Gemma Fay, the head of Scottish Rugby's Women & Girls' Strategy, added: "If we want women and girls to come to our sport, be inspired and have ambitions to progress to their highest level, we need to ensure they are in supportive, positive environments from the beginning.
"Scottish Rugby has made a clear strategic and financial commitment to growing and developing the women and girl's game and we will only achieve that if everyone is focussed on delivering experiences which are free from sexist or misogynist attitudes. I believe Tell Us shows that our sport is taking steps towards addressing behaviours and attitudes which need to change, providing an accessible and practical way for concerns to be raised and ultimately dealt with to move rugby forward."
While 'Tell Us' is primarily an initiative to help players and others involved in the club game, the most serious allegation of sexism within the union itself has come at international level, from the family and friends of Siobhan Cattigan. They believe that the late Scotland forward received inadequate treatment for the head injuries she sustained in matches and at training, and that a male international would have been offered better treatment.
The SRU has so far resisted calls for an independent inquiry into the player's death, but it was announced at last summer's annual general meeting that a "fact-finding process" had been launched. On Monday a spokesperson for the governing body said: "That fact-finding process is continuing. We're conducting a pretty thorough process." Asked when the process would be completed, the spokesperson added: "We're still not at the conclusion yet – I can't give you a time frame."