Scottish Rugby Union annual report: Top salaries rise, ticket revenue is king, Murrayfield due an upgrade
The Scottish Rugby Union's annual report for 2022-23 has revealed that operating loss almost doubled, rising to £10,777,000 compared to £5,529,000 in 2021-22.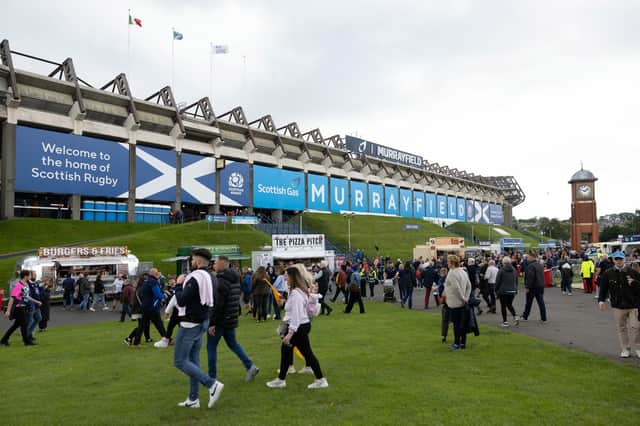 But there are also record revenues of £68.3 million, up from £57.9m in the previous financial year. Here are ten takeaways from the report.
1. Ticket revenue is king
The bleak Covid days of empty stadiums are long in the past and no-one is happier than Mark Dodson and the Murrayfield accountants. Three sell-out home games against Wales, Ireland and Italy in the Guinness Six Nations, and four autumn Tests at Murrayfield against New Zealand, Australia, Argentina and Fiji, meant that ticketing income accounted for more than a third of total revenue – £23,662,000. Another big revenue generator was the summer concert programme that saw Harry Styles (two nights), Beyonce and Bruce Springsteen all perform sold-out gigs at Murrayfield, meaning 'Hospitality and Other Income' accounted for £7,697,000 of revenue. The good news is that Taylor Swift is playing three nights at Murrayfield next summer; the bad news is that there are only two home games for Scotland in the 2024 Six Nations.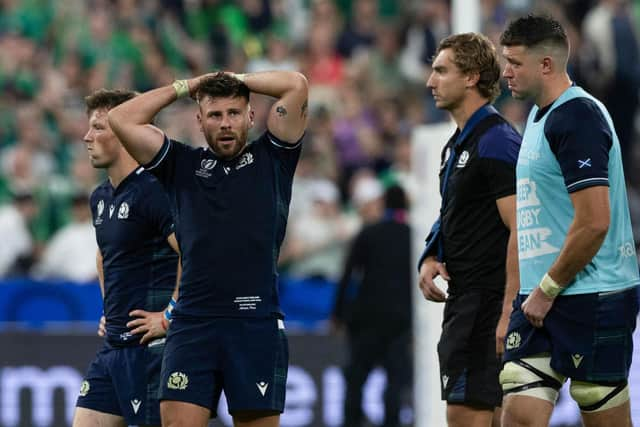 2. CVC cash is key but £10m deficit 'cannot be ignored'
Prof Lorne Crerar, chairman of the board of the Scottish Rugby Union, highlighted the importance of the multi-million pound investment by CVC Capital Partners into the Six Nations and the United Rugby Championship. The private equity firm is thought to have paid around £365m for a one-seventh stake in the Six Nations and the 2021-22 accounts showed that the SRU's share of the cash was £34m for that year and totals £52m over four years. Writing in this year's report, Prof Crerar, whose chief role is as custodian, noted that the £10m deficit "cannot be ignored" but said: "It is clear rugby is not immune from the difficult economic landscape every other business has had to navigate, which therefore makes the record revenue figure achieved in our last financial year something to be applauded and acknowledged. We are fortunate to have the ability to invest our private equity income to underpin key strategic areas and while our deficit cannot be ignored I have confidence in the Scottish Rugby Limited Board to be assessing our financial position and acting accordingly."
3. Edinburgh and Glasgow benefit from CVC cash
CVC is now a key investor in the URC as well as the Six Nations and Scottish Rugby Limited has used its private equity reserves on £7.3m of "strategic investment", £4.8m of which went on the two pro-teams over the last financial year. Edinburgh brought Scotland winger Duhan van der Merwe back to the club and gave a new contract to Argentina international Emiliano Boffelli while Glasgow Warriors re-signed Scotland centre Huw Jones from Glasgow Warriors and hired Franco Smith as head coach.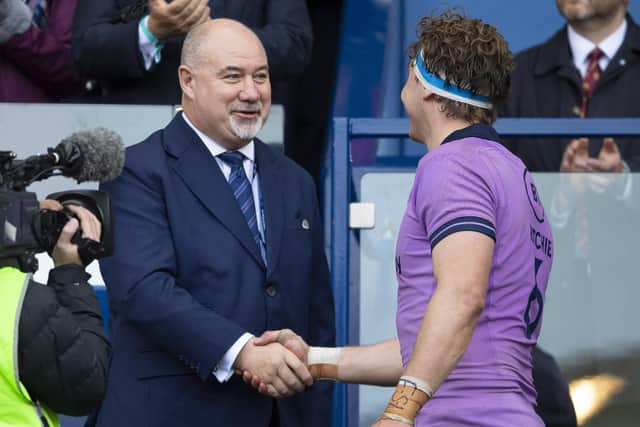 4. So too do Scotland Women
A further £2.5m of "strategic investment" went on delivering Scottish Rugby's Women & Girls strategy, including awarding 28 full-time contracts to senior players for the Scotland Women squad in December 2022. The impact has been quickly felt, with the national side winning the WXV2 tournament in South Africa and going on a run of six consecutive victories. Dodson paid tribute to the players and the coaching team led by Bryan Easson and added: "We have a long way to go before we can say that we have a strong base from which to build sustained success at a global level but this is a solid start to a new future for the Women's game."
5. Rugby World Cup highlights gulf between top four and the rest
The Scotland's men's team failure to qualify for the quarter-finals of the Rugby World Cup for the second tournament in a row was described as "ultimately disappointing" by Dodson who cited the tough draw as mitigation. Gregor Townsend's team went to France as the fifth ranked team in the world but they were up against the No 1 and No 2 in Ireland and South Africa. "Although we gave everything, it is becoming clear that there is now perhaps a difference between the top four nations in the world and the next five countries," wrote Dodson in his chief executive's report. "I know Gregor and his team will be working hard to get the squad in the right place for the upcoming Guinness Six Nations tournament and all the players I have spoken to are desperate to build on last year's third-place finish."
6. U20 woes "not acceptable"
The plight of the Scotland men's Under-20 team continues to be a huge cause for concern and Dodson tried to take some of the heat off the pathways programme by admitting culpability for results which have "not been acceptable". "Programme cuts through Covid made our restart to a competitive tournament environment more difficult for the young players," said Dodson. "I take responsibility for that as I put the overall protection of the business above the need for a sustained focus on the U20s." The CEO warned that the lack of players coming through the system would "take some time to fix". He said a review of the pathways programme would involve clubs from the Premiership, Super Series and National league working together, along with independent input.
7. Top salaries on the rise
Remuneration for the highest paid director of the group – thought to be chief executive Dodson – was £676,000, compared to £570,000 in 2022. According to notes in the annual report, "There was no change in the highest paid director's underlying remuneration entitlement during the year. The difference between the figures quoted for 2021/22 and 2022/23 is due to an accrual for accounting reasons to provide towards a contractual payment which is due when the director's service contract ends. Payment of an equivalent amount which was due to that director from the Long-Term Incentive Plan that was in place in 2018/19 and which was terminated during the Covid-19 pandemic, was deferred voluntarily by that director at that time." The report also revealed that 25 players and coaches were paid over £200,000, compared to 15 in the previous financial year.
8. Murrayfield Stadium is due an upgrade
Parts of the national stadium have looked tired of late and John McGuigan, the new Chair of Scottish Rugby Limited, has committed to improving facilities at Murrayfield. "Our plans will be founded on upgrading the existing structure to allow for a better fan experience and to create opportunities to host events that will generate funding to be reinvested in Scottish rugby," he wrote in the annual report. McGuigan's appointment in May was part of the governance restructure which, according to the annual report, cost £364,000.
9. Investment in community rugby
Investment in community rugby rose from £7.6m in 2021-22 to £8.6m in 2022-23.
10. The challenges facing rugby
Amid increasing concerns over head injuries, the small numbers playing the game in Scotland and the competition from other sports, both McGuigan and Dodson used the report to highlight some of the challenges facing rugby. McGuigan wrote of a "fundamental change blowing through our sport here in Scotland and globally". The SRL chair added: "All unions are wrestling with very similar challenges around growing the game at all levels, attracting more fans to the sport and securing increased sponsorship and media revenues. Competition from other sports is fierce and therefore we need to be fully aligned on how we present our sport going forward."
Dodson wrote: "Rugby is facing a world where it is judged less on the old metrics of success such as traditional sponsorship and ticket sales and more on how it can attract a newer, younger demographic that allows the sport to drive digital revenues and in turn stay relevant with other sports entertainment offerings. If we fail to achieve this, we will drift into a fractured tail of sports properties that cannot fulfil their global ambitions and over time will decline in audience importance and share of exposure."
Comments
 0 comments
Want to join the conversation? Please or to comment on this article.