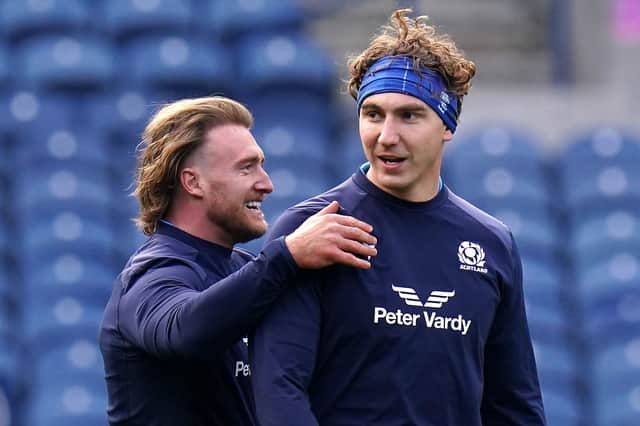 Ritchie's tenure as skipper began last weekend with a 16-15 loss to Australia at Murrayfield where the Scots were denied victory by 70 centimetres, the margin by which Blair Kinghorn's last-minute penalty missed the left-hand post. Adam Hastings replaces Kinghorn as stand-off and kicker against Vern Cotter's Fiji as Scotland look for a morale-boosting victory ahead of the visit of New Zealand.
Asked if it was must-win, Ritchie said: "Yes. Any game we are going out there and we are confident that we can win it. That's the mindset we're going in with. I don't think it will make or break anything but we are confident we can go out there and win."
Cotter, who coached Scotland between 2014 and 2017, mischievously said this was a "training session" for Townsend's side.
"They'll be disappointed with last week," said Cotter. "I thought they played well. They've got New Zealand next week, so I anticipate us really just being a training session for them.
"Scotland have picked a very strong team. They've got the exile guys back, the likes of Hoggy at 15. They'll be hurting. So I imagine it'll be a very intense start to the game. They're a fit team and I expect they'll try and maintain that intensity throughout the game. They'll probably try and get us around the 60-minute mark, when our legs maybe start dropping off given that we're a touring team who've only just come together."